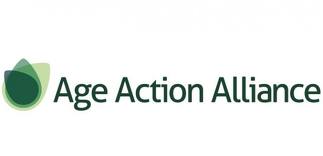 The Age Action Alliance is run by Age UK on behalf of the Department for Work and Pensions and brings together organisations and individuals committed to looking at a variety of issues that impact on the lives and futures of older people. There are eight working groups within the Alliance.
Digital Unite is an active member of the Digital Inclusion Group (DIG) which meets on a quarterly basis. There are over thirty members who represent a wide range of organisations, public and private, and who are working in some way with older people and digital technology. New members are always welcome.
The function of the Digital Inclusion Group
The Group considers that the digital inclusion of older people is critical not just for older people themselves but for the government and wider society.  Key government policy areas are heavily reliant on citizens having digital skills to access, or participate in, or influence services and activities.
The Group's remit is to try and make a tangible difference to the digital inclusion of older people. That may be by influencing others, supporting each other, combining assets, exploring new ideas and making bold suggestions.
The Group is extremely concerned to be evidence based; it is interested in the evidence of what works in terms of delivering digital inclusion to older people, and the evidence of the needs and desires of older people themselves.
The Group's working pattern is to discuss areas of focus on a rolling basis, with DIG members exploring certain themes or areas of interest. Subsequent decisions about 'what to do' with these ideas are then agreed collectively.
Examples of DIG work 
The Group produced a Paper entitled the 'Digital Champions Capacity Building Framework'. This Paper considers that establishing a formal framework to underpin, sustain and evaluate the effectiveness of Digital Champions in a wide range of settings presents a logical and sustainable approach to stimulating and sustaining the use of the internet across society.  The Group considers that this approach, which would involve supporting and facilitating personalised training and support interventions tailored to suit specific audiences and circumstances, would be especially effective in reaching and engaging older people.
The Group has also compiled a shared register of 'Activities, Assets and Offers' which lists the range of 'older people and digital inclusion' interests, current and planned activities and resources which DIG members have. The register provides good, up to date information about opportunities for collaboration and conversations.
If you would like more information about the DIG or would like to join it, please visit the Age Action Alliance Digital Inclusion web page here.