The new #UKDigitalStrategy – the challenge is to achieve a sustainable and scalable solution
Submitted by Katharinet on 6th March 2017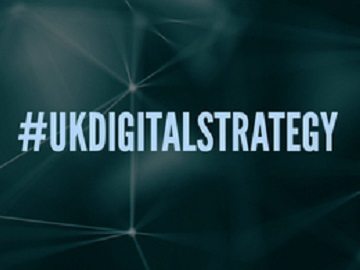 As an organisation that has been delivering digital skills support for 21 years we were heartened to see the new, long-awaited Government Digital Strategy launched last week (1 March) with a firm commitment to closing the digital skills gap.
Those without basic digital skills, of which there are staggeringly still millions in the UK, have less opportunity to realise the individual, social, economic and health related benefits than those who are online. As the Strategy describes digital skills now merit being on the 'same footing as literacy and numeracy'.
But a key challenge in the delivery of digital skills is to achieve a sustainable and scalable solution. There are no quick fixes here. At Digital Unite we have long argued and demonstrated that a central plank of any nationwide digital participation programme must be trained and supported Digital Champion communities. Indeed it was a key recommendation of the House of Commons Science and Technology Committee as they reported on the UK's digital skills crisis last summer.
"Confidence, the Digital Champion gave confidence about the future"
It's a fact that once digital skills are acquired, without ongoing support, 26% of people do not carry on using their new skills. It's a fact that learners want and need digital skills support that is learner-led and person centric, that teaching must be in the right location and at the right level FOR THEM. It's a fact that Digital Champions provide long-term life-changing digital skills support. Through our Digital Champions Network and the organisations it supports, we have the evidence to prove it.
We also believe in the irrefutable power of collaboration, something which the Government aims to convene via a new Digital Skills Partnership and something we have been proud to be part of in our recent One Digital programme.
Our digital skills collaboration worked because we were thorough and supportive
One Digital is a Digital Champion programme made up of six very diverse partners and six interlocking projects. (AbilityNet, Affinity Sutton, Age UK, Citizens Online, Digital Unite, Scottish Council for Voluntary Organisations.). In just 11 months over 11,000 people were engaged with digital skills across the UK by over 1,100 Digital Champions.
This collaboration between these organisations worked because we were thorough and supportive. We monitored our progress and we had third party evaluators who considered it. We looked at what worked and what didn't. We know what Digital Champion models can solve and what they can't. We were expansive and open about the numbers.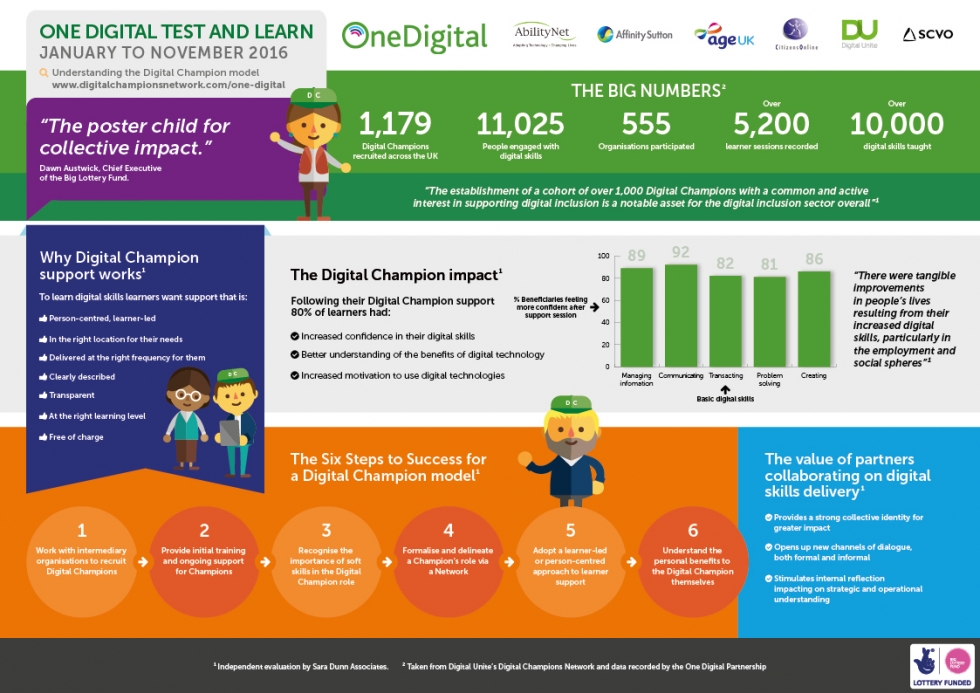 We welcome the opportunity to share these learnings and extensive experience and we welcome the openness and transparency from others delivering digital skills. Moreover we welcome a real movement for change for a properly digitally enabled UK.
Digital participation success
Read more here about One Digital, its significant impact as a collaborative digital skills programme and its independent evaluation.