Thousands of older people helped to 'Spring Online' this April
Submitted by Katharinet on 22nd April 2014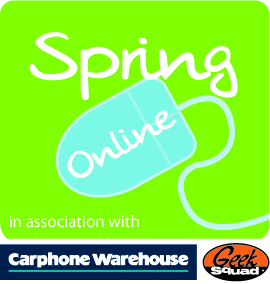 Volunteers, community organisations, libraries, housing providers, businesses and many more responded enthusiastically to our call to help older people and less confident users to get online during one of the biggest digital inclusion campaigns of the year, Spring Online in association with Carphone Warehouse.
Hundreds of events were held around the UK as, for the 13th year running, Spring Online inspired people to make technology part of their everyday lives by taking photographs, downloading e-books, tracing their family tree and finding out how to save money.
More than half of all Spring Online events offered help and tuition in using tablets and smartphones, demonstrating their increasing popularity with older users.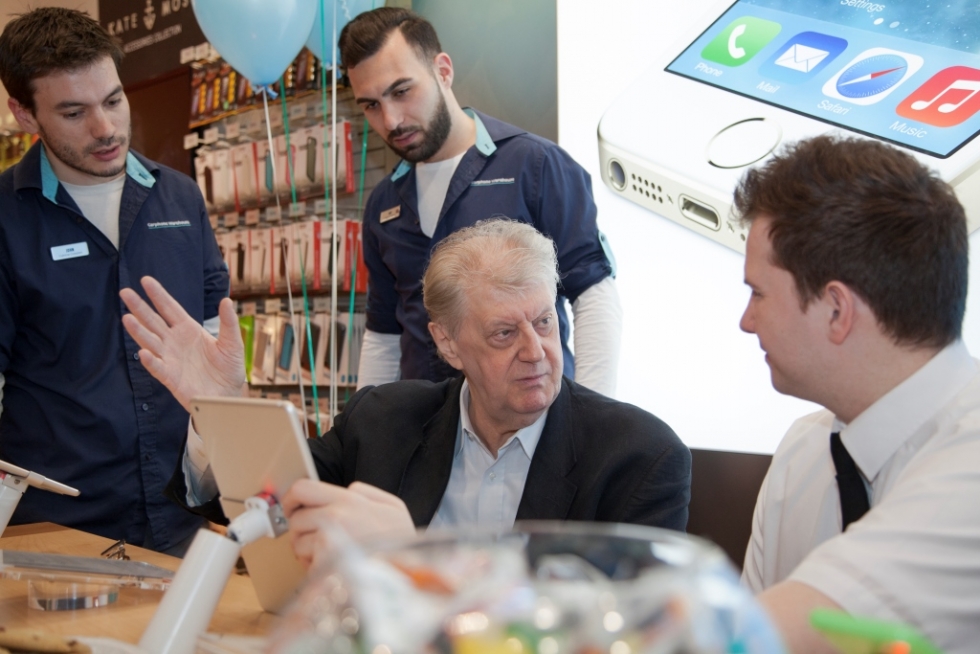 Staff at more than 50 Carphone Warehouse stores offered advice and showed visitors how easy it is to use mobile devices to keep in touch with family and friends, pursue hobbies and save money.
A wide range of organisations got involved in the campaign, including the DVLA in Swansea and The Post Office and Fujitsu who joined forces to help more people to get online.
There were special events for people with specific needs such sight loss, mobility and dexterity issues and learning disabilities, and it was notable how many housing providers got involved in the campaign this year.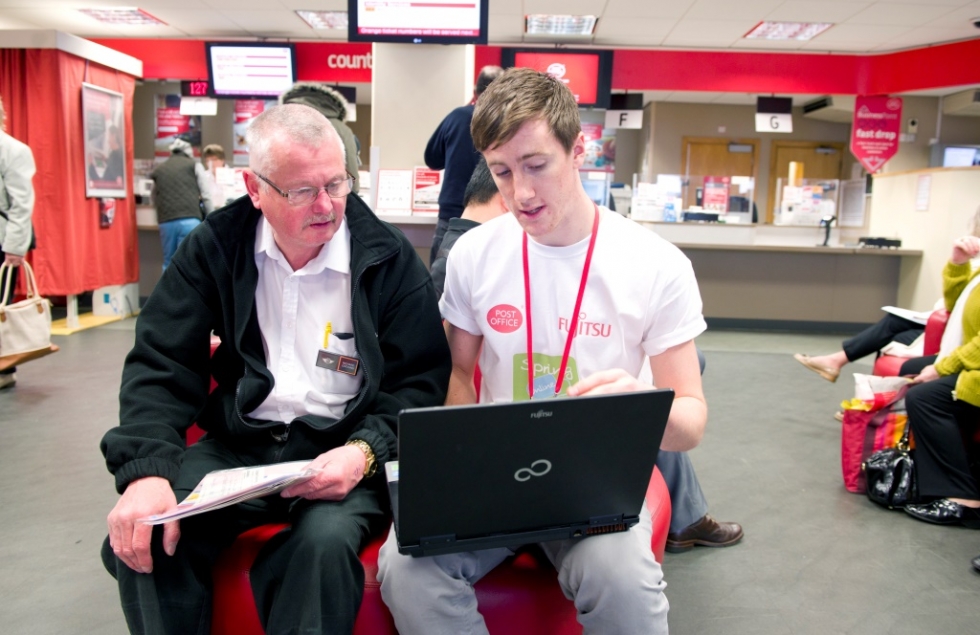 With the introduction of Universal Credit, supporting residents to engage with technology is an immediate challenge – but Spring Online events also targeted older tenants, who can become isolated and lonely – and younger tenants who want to be able to search for work and make job applications.
Peabody held Spring Online events at its housing estates across London while North Lincolnshire homes hit the road in a specially converted mini-bus to reach residents in rural areas. Soha held eight different Spring Online events across its housing schemes in Oxfordshire. It tweeted: "We helped 60 tenants get to grips with the internet last week."
Hyde Housing enlisted young volunteers at its sheltered housing schemes – breaking down age barriers while introducing older tenants to the digital world. 18 year old Chelsi said: "Helping older people at Hyde's sheltered schemes get to grips with new technology has been the most wonderful experience! By volunteering, I've made so many new friends and seeing them learn new things is so rewarding."
Councils too got involved in the campaign. Tech savvy volunteers teamed up with Haringey Borough Council residents to show them how to get online. One said: "It's been a fantastic day. I have learnt how to send a text message and I also sent my very first email to my daughter who lives in Dubai."
Calderdale Council held its first ever Spring Online event, to show local residents how to access council services, view their bills and manage their Council Tax online.
Libraries across the UK joined in Spring Online with great enthusiasm, and especially popular were sessions on how to turn unwanted items into cash, save money online, keep in touch with family and friends, trace your family tree, and download e-books.
There were more than 50 free taster events across Northern Ireland alone, held by volunteers from Business in the Community Northern Ireland to help local people take their first steps in using computers and the internet. 
Dick Stroud of Digital Unite said: "A fantastic range of individuals and organisations were involved in the campaign this year. It's clear that Spring Online remains as vital as ever to bridge the digital divide, to help people make the most of technology and enhance their daily lives. We're tremendously grateful to all those volunteers who took part in the campaign with such enthusiasm and commitment, and above all, passion for helping others to recognise the benefits that technology can bring to their lives."
The Spring Online 2014 Best Event Awards will take place on 12 June 2014 when we'll celebrate the terrific participation of this huge range of individuals and local organisations. For more information visit www.digitalunite.com/spring-online.