Some organisations know how they want to use our Networks when they come to us, others want to explore how to use them as part of a wider digital inclusion offering. Digital inclusion can seem difficult to define and implement, but we will help you make clear, practical plans and run projects that make a real difference.
Scope: we'll help you articulate your overall digital inclusion vision. Is it centred on an employee offer, or is it about upskilling across your business? Is it part of your CSR strategy, is it related to ESG and tendering/procurement? Who are the main stakeholders and how do we reach them?
Plan: now we have a shared understanding of where you want to get to, how will we use our Networks to start your journey? What are your SMART objectives? We can help design a Theory of Change and a Logic Model to help you define them.
Deliver: the real fun stuff! Engaging your organisation and rolling out the training! How will we reach your people, and how will we keep them inspired?
Measure: what impact are we having and where do we need to adapt/ iterate? What new ideas has our work given us, where else could we take it?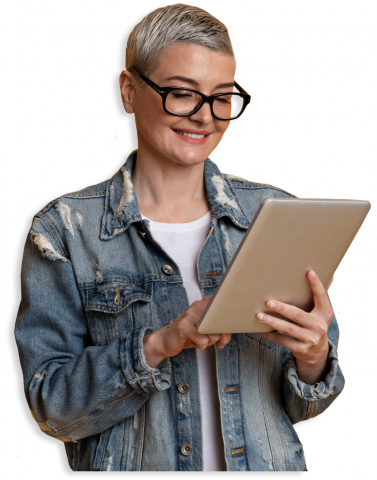 How can a Digital Champion approach help your organisation?
Take our online assessment to find out. 
It takes 10 minutes. There are no strings attached. At the end, you get a tailored report with recommendations and a free, practical guide to running a Digital Champions project.