9 out of 10 Digital Champions would recommend our courses!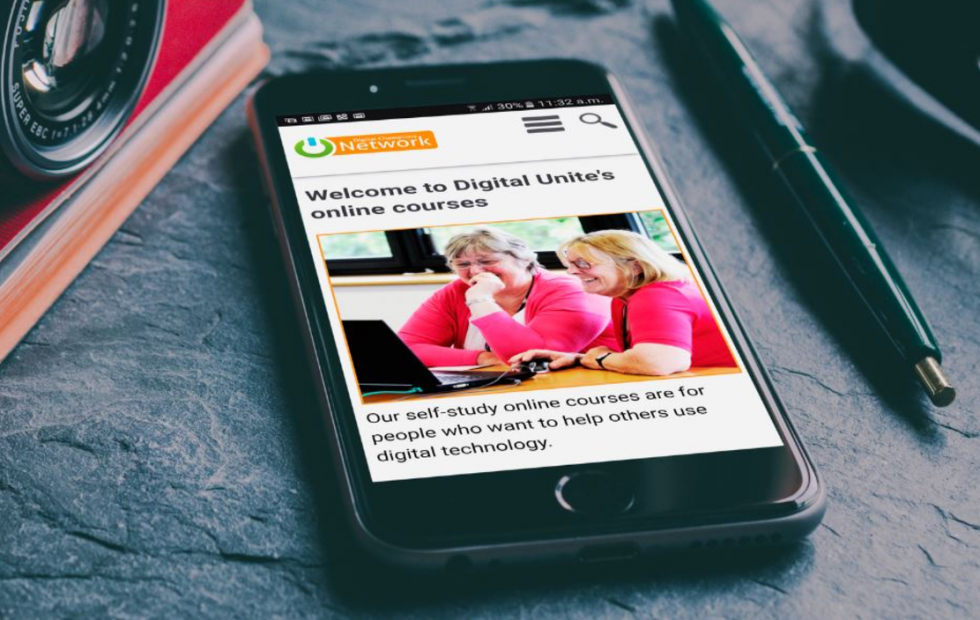 The Network's training develops digital skills, teaching delivery and those critical people skills that together make a successful Digital Champion.
Each self-study course takes between 20 minutes and 1 hour to complete and fulfils a specific learner need. Every course includes hints, tips, quizzes and the latest information on digital technology.
Course completion is encouraged through earning badges and certificates so your staff and volunteers can show off what they've achieved! >>Read more here.
The core training with the Network
Digital Champions Essentials –This foundation course covers how to create the right learning environment for beginners, what hardware, software and websites to use and how to create and maintain learner interest. 
Making and saving money online – Preparing learners on how to save money online safely. and includes confidence building and email security.

Online security, banking and money – Helping learners make online transactions once they've found their confidence such as paying online and e-banking.
Finding a job 1 – Helping learners ensure they have got everything in place to search for jobs over the internet such as gathering the right personal information to create a CV.
Finding a job 2 – Helping learners with appropriate online searches and uploading their CV to the right websites.
Using government services online – Helping people in England and Wales to use the internet to access national and local Government services online.
Available on request
The following courses were inspired by the One Digital programme, supported by the Big Lottery Fund and developed in partnership with Age UK, AbilityNet and Affinity Sutton.
Essentials for Engaging Older People - The specific motivations and barriers for older people to get online and choosing the right techniques and approaches for engaging them.
Digital fun: using the internet to help people love later life – Why it's important for older people to have hobbies and interests and how being digital can make it easier.
How to use the internet to develop your professional profile - Managing your digital footprint and how to use it to make a positive impression.
Visual impairment and technology - Understanding the barriers faced by people with a visual impairment when using technology and the solutions to help them.
Helping someone with an accessibility need - A suite of five short courses to help Digital Champions support those who face accessibility barriers when using digital technology. They provide the perfect accompaniment to the above course Visual impairment and technology.