Before you can make any edits to your pictures, you first need to get them from your camera to your computer. This can be done in a few simple steps.
Before you can begin, you'll need a photo software program. In this guide, I've used the Windows Photo Gallery 2012 (see our guide How to download Windows Photo Gallery for more information). However, you'll find that other programs such as Photoscape and Paint.net follow a very similar process.
You'll need: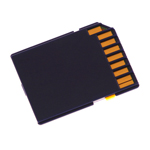 a computer with an internet connection
a digital camera
a memory card from your camera (see right) to insert in your computer's memory card slot. If your computer doesn't have a memory card slot, you'll need an external hard drive or memory card reader. Alternatively, if you have an appropriate USB cable, you may be able to connect your camera directly to your computer.
Step 1: Whatever you store your pictures on, insert this into your computer. Many people take the memory card straight from their camera and insert it into a slot in the side of their computer. If the computer is relatively old and doesn't have a memory card slot, the card can be inserted into an external memory card reader, that is connected to the computer via a USB cable. Alternatively, if you have a CD or DVD with pictures on it, insert this into your CD/DVD drive.
Step 2: With Windows photo gallery open, ensure you're in the 'Home' tab, located along the top left of your screen.
Step 3: In the row of buttons beneath the Home tab, click Import on the far left.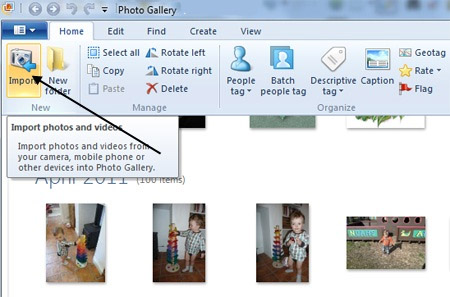 Step 4: A window will now appear listing all the storage devices available to your computer. Find your memory card among these (it will probably say 'Removable Disk') and click Import at the bottom of the pop-up window.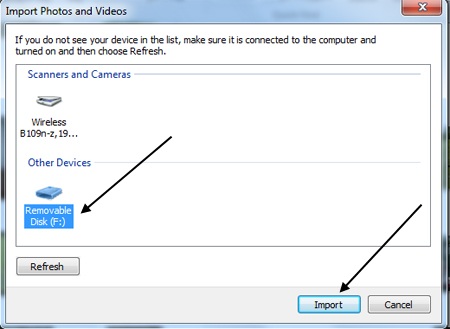 Step 5: Another pop-up window will appear, which states how many pictures were found. Click More options.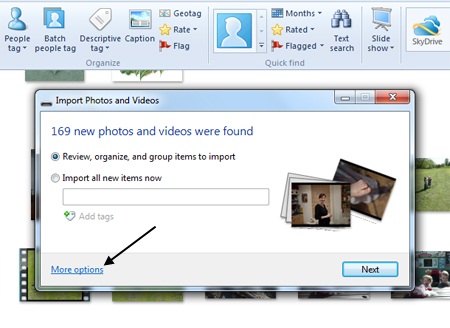 Step 6: In the 'Options/Import Options' menu, you can choose which folder you'd like your images to be imported into. You can also set automatic file names to be applied to your pictures, such as 'Date + Time'. In addition, you can instruct Windows Photo Gallery to rotate any upright photos that your camera has recorded horizontally.
When you've dealt with all the options you need to, click OK.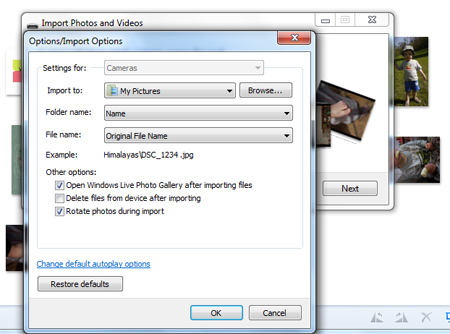 Step 7: Windows Photo Gallery will ask you in another pop-up window to select the pictures you'd like to import. Your photos will already be organised into groups according to the dates you took them. You can click on one of these dates to expand the folder and select certain photos. If you want to import all the photos taken on specific dates, tick each group you want. Click Import.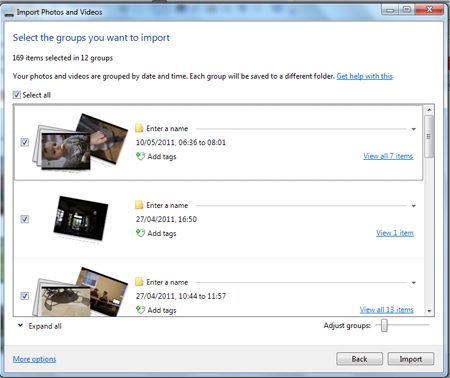 Step 8: Windows photo gallery will now start transferring your photos from your memory card on to your computer. When it's done, your photos will appear in Windows Photo Gallery's picture viewer, where you can start editing and sharing your pictures