Thank you for registering your interest in our free Digital Champion training, funded by Capgemini as part of Sellafield Social Impact Strategy, SiX.
Completing this form doesn't commit you to anything at this stage but just helps us (Digital Unite) to get the conversation started with you.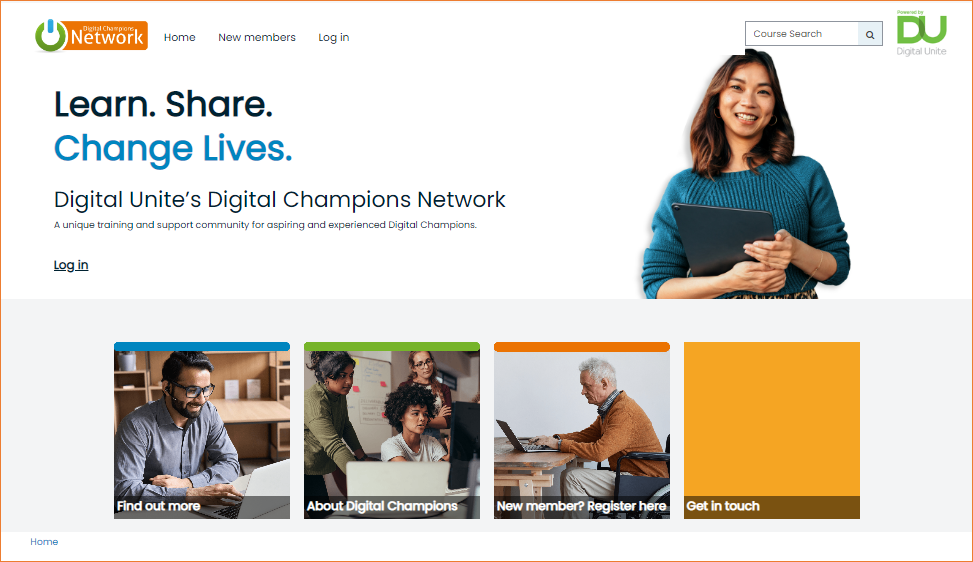 A quick recap of this free offer
Membership of Digital Unite's Digital Champions Network, an award-winning online platform with certified training courses and stacks of digital skills resources.  Access will run for one year which starts once you've decided to go ahead but must begin by 31 December 2022.
Training licences for staff and/or volunteers to use the Network to train as Digital Champions. 
Built-in project management tools to help you track your Champions' training.
Flexible use of the Network, meaning the e-learning can be studied at any time and there's no specific commitment as part of this funding.
Hands-on support from the Digital Unite team to help with getting started, trouble-shooting, ideas and networking.
What's the catch?
There isn't one. This funded training is part of Capgemini's commitment to transforming communities in and around Sellafield. Helping people with essential digital skills improves work opportunities, access to information and support and social inclusion.
If you have any questions before filling out the form, just email Kathy Valdes at kathy.valdes@digitalunite.com.