How to upload photos to Facebook
Facebook offers one of the easiest and quickest way to share your photos online and get feedback from others. What's more, Facebook's new picture viewer lets people scroll through entire photo albums with ease.
And because Windows Essentials Photo Gallery's Facebook upload function is so simple, you can share all of your photos with friends and family with no hassle.
You'll need:
a computer with an internet connection
a  Windows Essentials Photo Gallery account
an active Facebook account. (This, too, is free to set up.)
Follow these step-by-step instructions to upload photos to Facebook
Step 1: With Windows Essentials Photo Gallery open, ensure you're in the 'Home' tab, located in the top left of your screen. Small versions of all your photos will appear.

Step 2: Choose the picture you'd like to upload to Facebook by clicking on it once. To upload multiple pictures, hold down Ctrl on your keyboard as you click each picture.
Step 3: Next, click Facebook in the top right of your screen in the 'Share' section.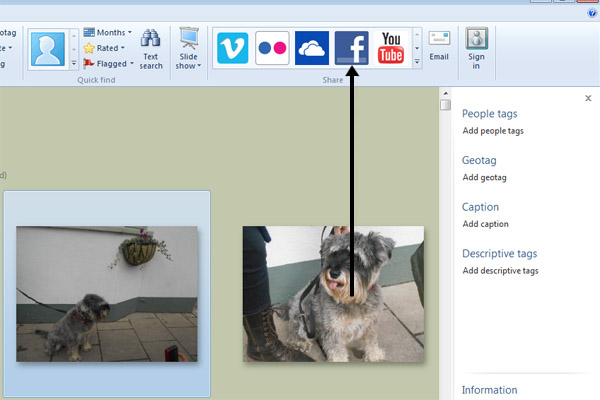 Step 4: You'll now see a pop-up window instructing you to log into your Windows Essentials account. If you have a Windows Essentials email account already set up, simply type in your username and password. If this is your first time, you'll need to click Register and go through the steps to set up an account.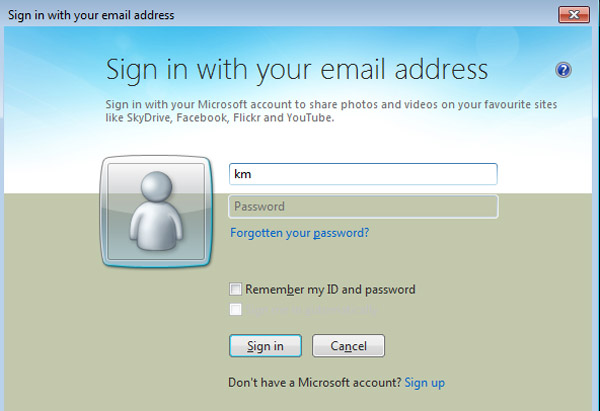 Step 5: Once you're logged into your Windows Essentials account, a pop-up window will appear. Tick or untick the features you would like to use when connecting and click Connect with Facebook.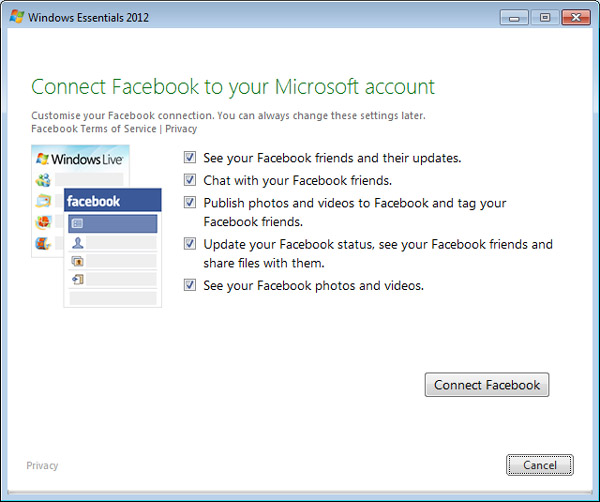 Step 6: You'll now be brought to another window instructing you to enter the email address and password that you use for your Facebook account. Do this and either click Log in or hit 'Enter'.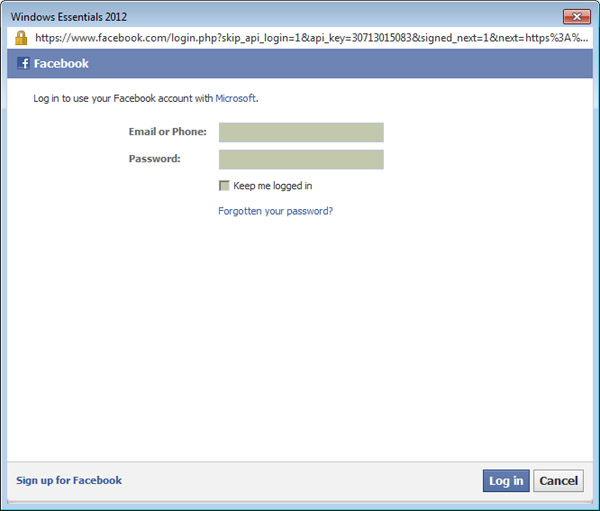 Step 7: If this is your first time sharing photos on Facebook via Windows Essentials Photo Gallery, you'll now see a pop-up window asking you to give Microsoft permission to access your Facebook account. Click Okay.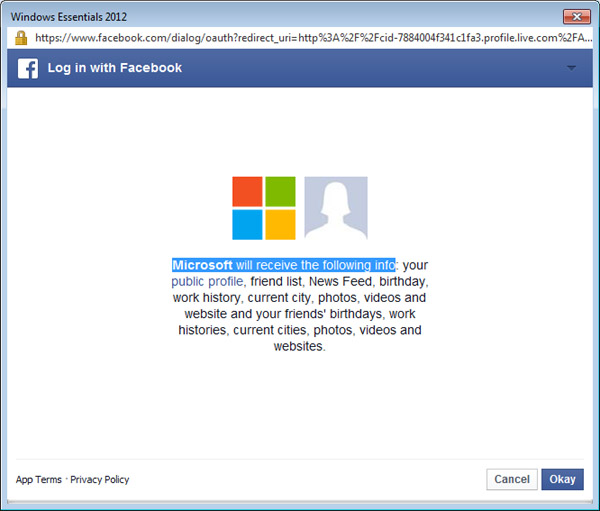 Step 8: If you have any existing Facebook photo albums, a new pop-up window will ask if you want to add your photo to one of these or create a new album. Make your selection and click Publish.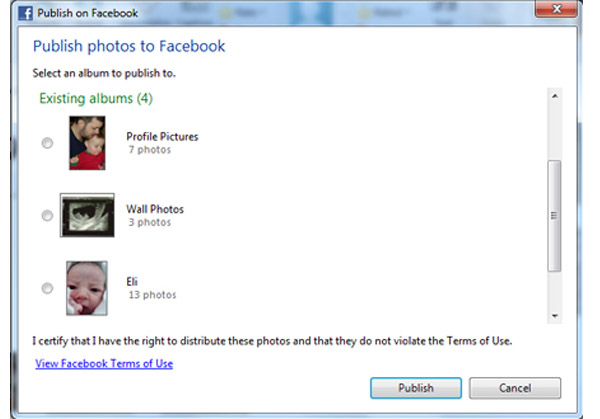 Step 9: Your photo will now be uploaded to your Facebook page. When it's done you have the option to 'View' the photo or close down Facebook.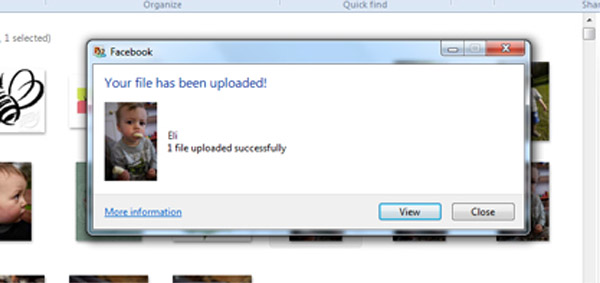 Jeff Meyer writes about camera techniques and other aspects of photography for PhotoRadar.com.