How to use Windows Live Mail
Windows Live Mail is the latest free email application from Microsoft that enables you to send and receive emails and set up webmail accounts within it, along with many other enhanced features. You may find that its features and menus are similar to those of Windows Mail or Outlook Express, if you've used these in the past. This guide explains how to use its key features.
You'll need:
Follow these step-by-step instructions to use Windows Live Mail
Step 1: Open Windows Live Mail from the shortcut icon on your desktop or the option on your 'Start' menu.
Step 2: You'll need to add your email account – either your webmail or other account if you have one – to start receiving or sending emails. Click Accounts at the top of the window.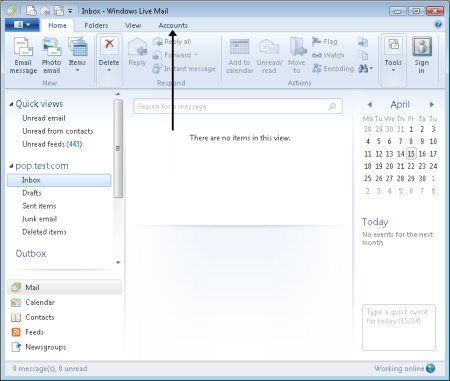 Step 3: Choose Email from the options at the top of the screen.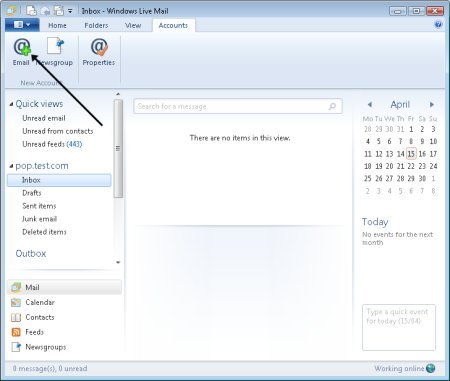 Step 4: Add your email account information in the boxes provided, including your email address and account password and the name that you'd like recipients to see when they get an email from you.
Step 5: If you want to make this account your default so that it always opens in this inbox, tick 'Make this my default email account' – otherwise leave blank.
Step 6: When you've completed the information, click Next.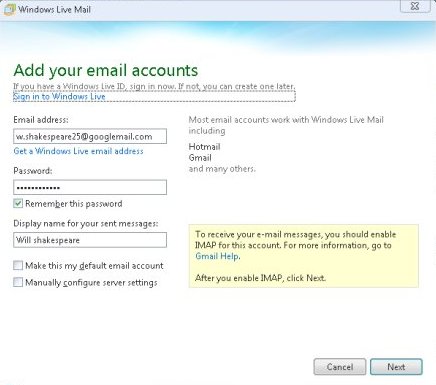 Step 7: If you're adding a webmail account, you may be advised (in Step 4) that you need to enable some settings in your webmail account so that you can access your email through Windows Live Mail.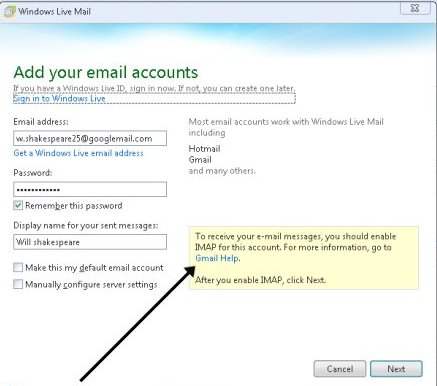 In this case, the webmail account is a Gmail account, so go to the
Gmail website
to enable the settings as instructed. Once these have been set up, you can continue as in
Step 4
.

Step 8: Now that your email account has been added, click Finish to go back to your Windows Live Mail inbox.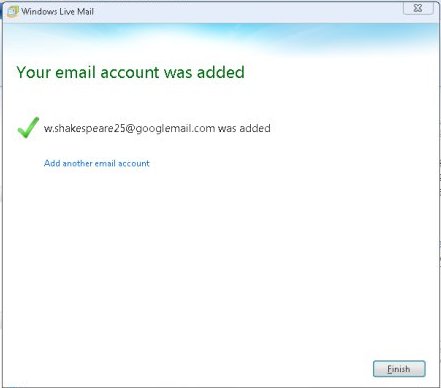 Step 9: Click Home. Your account will now be shown on the left-hand side, in the 'Folders' section. Any emails received will be shown in the centre.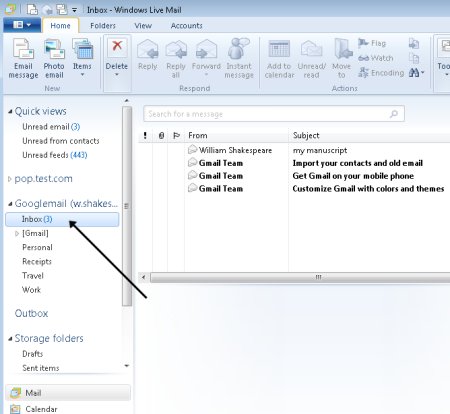 Step 10: To see all the folders – such as 'Sent Mail', etc. – in your account, click on the small arrow to the left of the name of each main folder.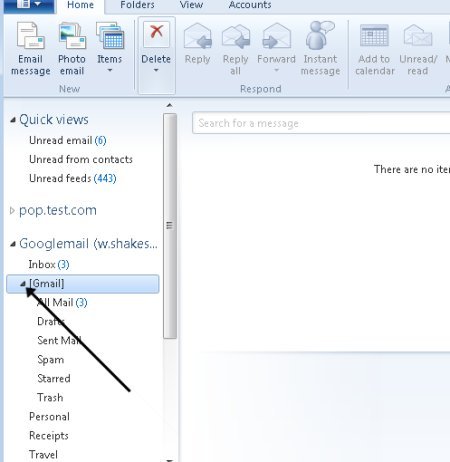 Step 11: To send an email, click Email message at the top left-hand corner of the screen.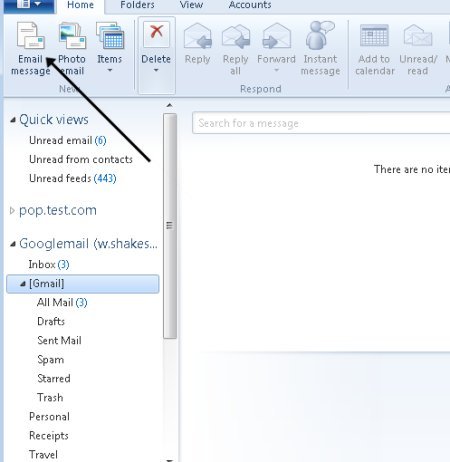 Step 12: Insert the recipient's address, the subject and your message. You can format the font or attach a photo at this point, as shown.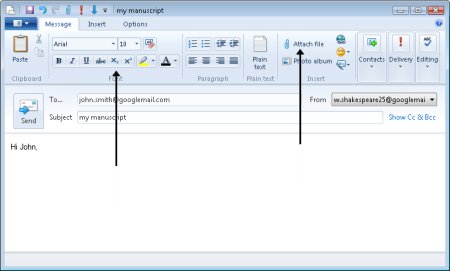 Step 13: When you've completed your email, click Send.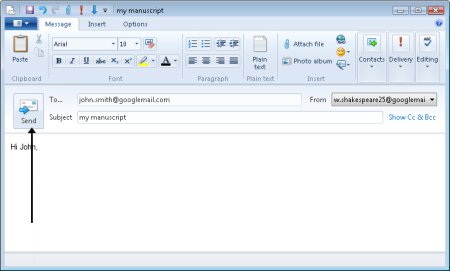 Step 14: To reply to an email, highlight the email you're replying to from the list in your inbox. Then click Reply at the top of the screen.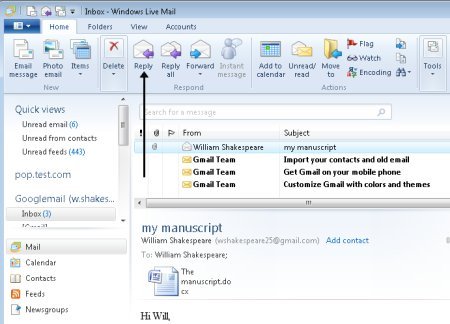 Complete your message and click Send.
Step 15: To delete an email from your inbox, highlight it in the list in your inbox, click Delete at the top of the screen, next to the 'Reply' button.
Step 16: To view your calendar or other features on the screen, click View at the top of the screen.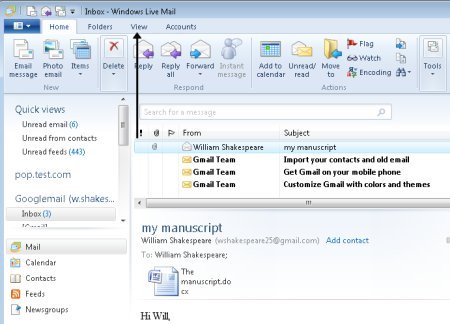 Choose which features you wish to view from the list by clicking on them to enable or disable.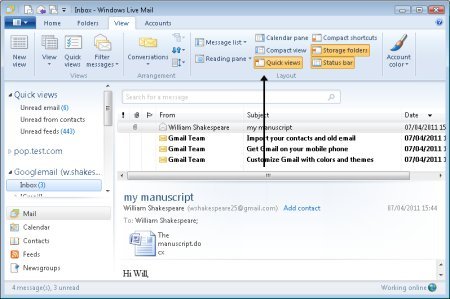 This guide shows some steps to using Windows Live Mail.  For more information, you can also get help from
Microsoft
.
Done!
Karen Maxwell is a Digital Unite tutor and assessor/trainer of computer accessibility.