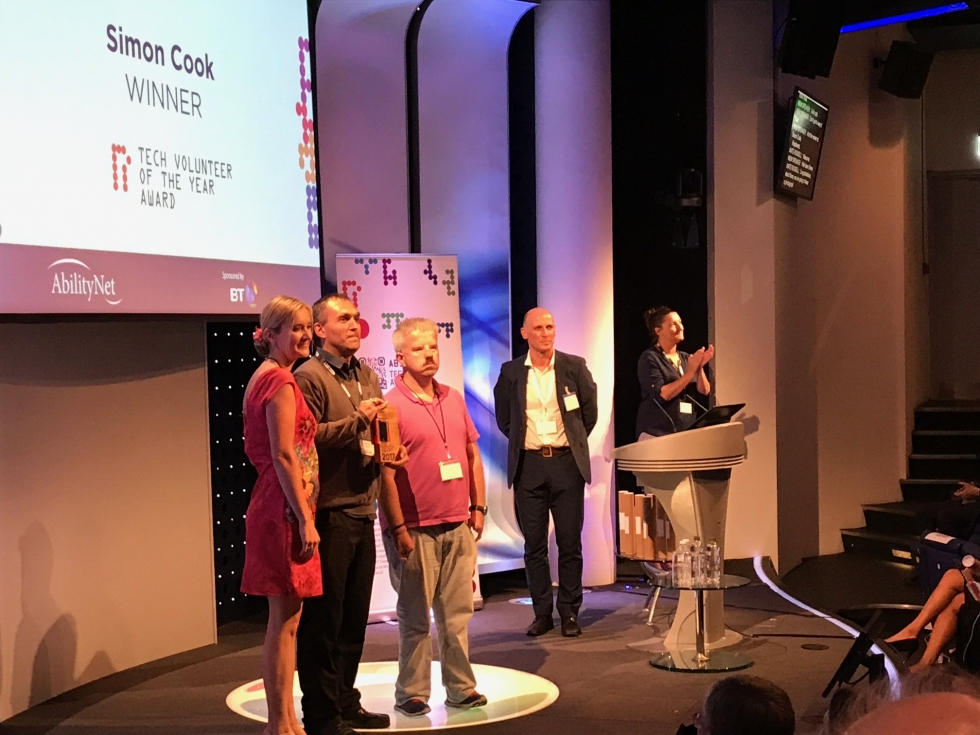 We were delighted to see one of our Network's Digital Champions, Simon Cook, crowned Tech Volunteer of the Year at this year's national Tech4GoodAwards by AbilityNet. The prestigious Awards recognise organisations and individuals who use digital technology to improve the lives of others.
Simon is a Digital Champion with Centra Group, part of Clarion Housing Group who is a long-standing member of our Digital Champions Network. Nominated by Digital Unite Simon has been a volunteer since 2012 and now runs a regular computer club, helping over 30 elderly residents every week. He has also helped with overseeing the installation of computer kit in over 50 residential schemes.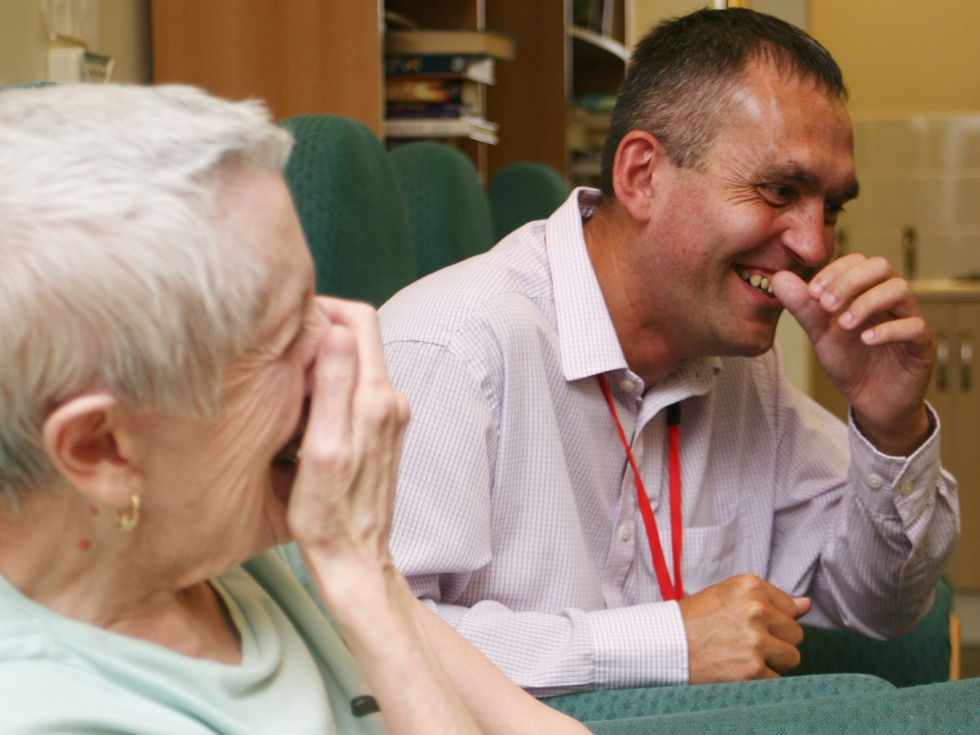 Digital Champion Mentor Paula Blackledge, said:
"We work with amazing Digital Champions every day but Simon's work really stood out. When he first became a volunteer he didn't realise there weren't any computers, internet or money available for him to run any computer clubs. Undeterred and driven by a belief that the internet could make a life-changing impact on the lives of the elderly people Simon spent two years finding innovative ways to provide sustainable and affordable computing infrastructure in local schemes. At that same time he continued to develop and run successful computer clubs at four schemes in Waltham Forest
"Now five years on and with support from the volunteering team at the Centra Group, Simon has managed to find, install and maintain computer equipment in 52 sheltered housing schemes across London, and as far afield as Norfolk and Telford. Simon's achievements are astounding. Getting people along to the clubs in the early days wasn't easy, he had to accept that people wouldn't turn up until they felt comfortable with him, but with his absolute determination, passion and perseverance he has now made a digital difference to hundreds of people."
Simon said: "It's still sinking in really, I really didn't expect to win, but I am slowly realising just what I have done and what effect I have had and still having. I am personally chuffed to win, and I have now proven to myself that, with the knowledge and tools at my disposal, I can achieve."
The Digital Champions Network (DCN) is Digital Unite's unique and comprehensive training and support platform for Digital Champions. It provides a range of essential e-learning courses that are designed to meet the needs of Champions working in different settings and with a wide range of learners. The Network also has a moderated peer-to-peer forum, hundreds of teaching resources and data tracking mechanics for programme evaluation. To date the DCN has successfully trained thousands of Digital Champions across the UK from more than 30 member organisations.