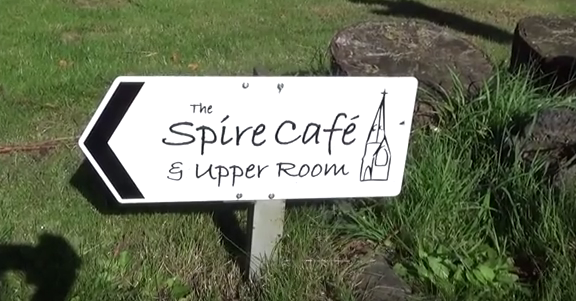 Spire Café - Celebrating 3 years and 500 sessions
In 2014 husband and wife team Brian and Linda with support from Affinity Sutton staff and the Mid Sussex Older People's Council, started a computer support session at the Spire Café, Burgess Hill. The club is still going  3 years later, and has provided 500 one-to-one sessions with local people. The computer club is now run by a small team of Clarion Digital Champion volunteers, who are all part of Digital Unite's Digital Champions Network.
As Brian explains: "Because of the vastly different abilities of our learners we decided to work on a 'one-to-one' basis rather that giving formal classroom lectures. This allowed us to both focus on the actual topic of interest and to use the learner's computer. Our voluntary organisation operates on a friendly and informal basis and is totally free.  As we work as a team, if one individual can't sort the problem, they can involve another member to assist.  We do each tend to specialise in particular areas, or with particular individuals, mainly to maintain some continuity."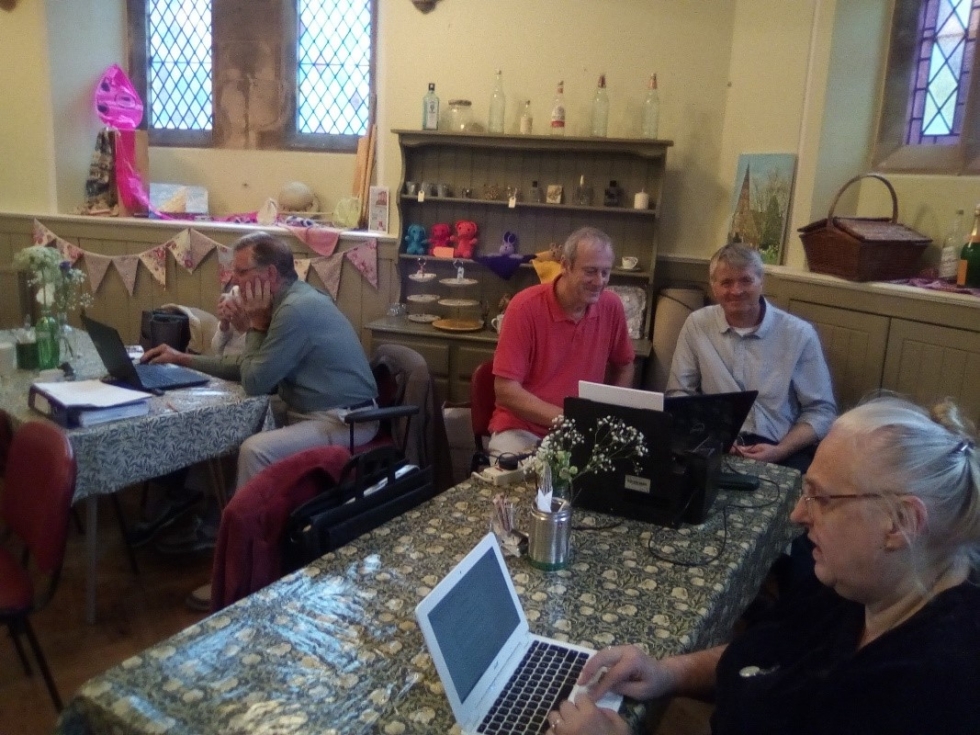 Supporting those with specific accessibility needs
The Spire Café computer sessions are open to all local people, but the volunteers admit that they have struggled at times to help people with specific accessibility needs, particularly those with low vision. By being part of the Digital Champions Network the Champions have been able to access accessibility training and resources to help them support learners with particular needs such as visual impairment or hearing loss or signpost them onto other services.
One thing that strikes you when you visit the Spire Café is how well the Digital Champions work together as a team. Each member of the team brings their own experiences and interests to the sessions:
Mike has specialist knowledge of Apple Macs and iPads, and enjoys helping people download ebooks and audio books. Brian prefers to work with Windows based devices. He is interested in family history research and tends to help anyone interested in this. Linda in contrast is a whizz on spreadsheets, accounts, Word, online shopping and comparison websites. Keith tends to take on problems with Android devices and slow computers. Between them they seem to have most aspects covered.
"My satisfaction comes from their expression of relief and gratitude"
Each of the team has their own most memorable experience from their time at the Spire Café. For Linda it was helping a small charity set up an accounting system. Brian says he always enjoys showing people how easy it is to use Facetime to keep in contact with distant relatives. Mike remembers very early on helping a dyslexic man to learn about computers from scratch. For Keith his recent success of retrieving lost email accounts for a lady who had forgotten all her passwords, stuck out as one of his most satisfying experiences.
"My satisfaction comes from seeing them frustrated with their problems, as I am sure happens to every one of us certainly to me, and to see the expression of relief and gratitude if I am able to help. If I can't we have a great team so one of us is always able to help." Keith
Join our Digital Champions Network today!
Find out more here about Digital Unite's Digital Champions Network and exciting new opportunities to join.