Video calling takes phone calls to the next level, by allowing you to see the person you're calling as well as hear them. Many video apps allow you to make phone calls for free, saving you money, especially if you're calling someone internationally. There's no limit to what video calls can do for you. You can catch up with your family if they live far away. You can have your friend come shopping with you, even if they couldn't physically be there. Once you've experienced video calling, you'll wonder how you managed without it.
This guide gives a brief overview of the top 6 video calling apps. Read on to learn about the various features of each app to decide which one is the right one for you.
Google Duo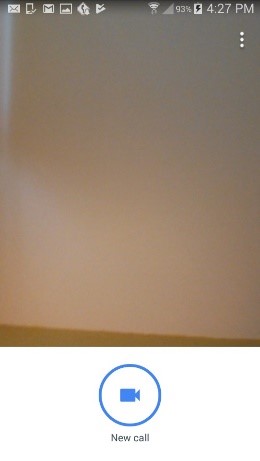 Google Duo is free to download and use and allows you to make video and voice calls to an individual. It encrypts all calls and includes the Knock Knock feature, which lets you see the person calling you before you answer so you can decide whether you want to take the call. It's incredibly easy to use – after downloading, it will send a text to verify your number, whch it will auto-fill before taking you to the app. To use Google Duo, simply tap on the 'New Call' icon to see the list of people with Google Duo installed. If someone you want to call doesn't have it installed, you can invite them to use the app. Once they've downloaded it, you can call them. Once you're in a call, you can change the audio source, change whether you use front or rear-facing cameras, mute the call, and view a thumbnail of what your contact is seeing. It is incredibly simple to use, although it doesn't currently offer the ability to make group calls.
Facebook Messenger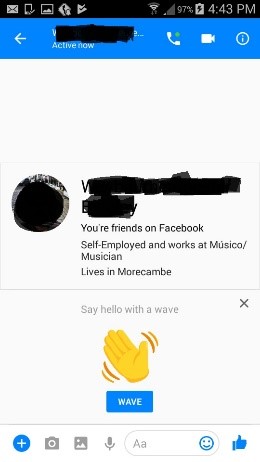 Another free app, Facebook Messenger is a must-have if you love Facebook and want to get the most out of your Facebook account on your phone, although you don't need a Facebook account to use it. The Facebook Messenger app allows you to make high quality HD audio calls, as well as video calls, all for free as long as you use wifi. Facebook Messenger also gives you access to the full range of functions for your Facebook account, including the ability to read your messages, send stickers and voicemail messages, start group chats and even send money.
WhatsApp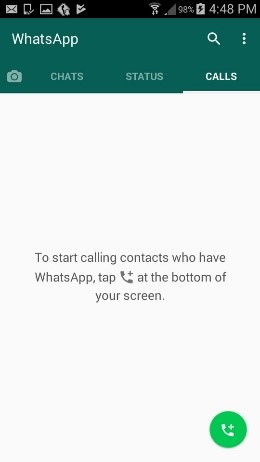 WhatsApp is a communication app that allows you to easily organise and send messages, as well as share videos and picture. Now it also offers the facility to make video calls. Unlike some other video calling apps, it doesn't matter what type of device a contact has. As long as they have WhatsApp installed, you can make a video call to them. All you have to do is go to the call tab and then tap on the call button to start a call.
Skype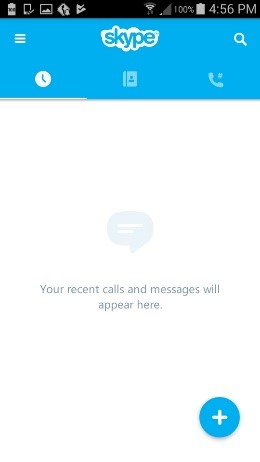 Skype is probably the best known video messaging app and comes with all the features you'd expect from a leading app. As well as one-to-one video calls, you can also make group video calls including up to 25 people. You can send video and voice messages, text, instant message and more. If you have an Outlook account, you can start a video call from an email, which is very convenient if you need to get clarification on a specific point. Skype will even translate a call for you if you need to talk to someone who speaks a different language. Withall the competition around for video calls, Skype is still striving to be at the cutting edge of video calling.
Viber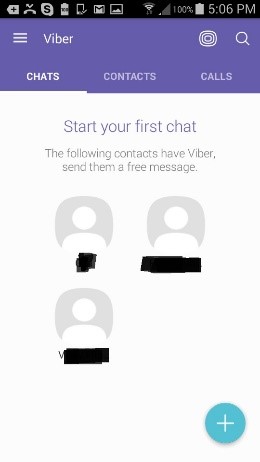 Viber allows you to make free video calls, group chats and large group public discussions of up to 100 participants, as well as phone calls and send texts, images and stickers. Anyone can follow a public chat, although you can only participate if you've been invited into the chat. Unlike many other apps, Viber doesn't require you to set up a username and password. All you have to do is input your phone number to get started. You'll need to register using an access code or callback number the first time you use the app. You'll then see a Viber icon next to your contact list so you can use Viber to make free calls to others with the app instead of your phone's network. Viber also allows you to send short voice messages during an IM chat if you want to say something instead of taking the time to type it. Viber is especially good for those who want to share information with a large group of people quickly.
JusTalk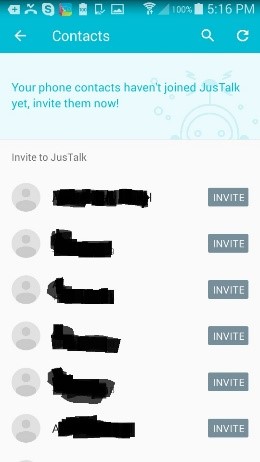 If you find all the features of other video chat apps confusing, then JusTalk is a great alternative. Simple to set up and use, although it doesn't offer the same array of features as the other apps in this guide, if all you want to do is make high quality, free video calls, JusTalk is all you need. You can add contacts from your phone or Facebook account and JusTalk will tell you who is available for calls – although they'll need to have JusTalk installed for you to be able to use the app with them. Although you can't share documents with the app, you can still send images from your phone's memory and, probably the most fun part, doodle and scribble over the screen as you're chatting and then send your doodles to the other person to start a new call. It also has a Night Vision feature to make it easier to see a caller in poor lighting and allows you to record parts of your chat to replay later. Although it might not have the most features, it's ideal for those who just want to be able to make video calls without any hassle.
Now that you've got an overview of some of the most popular video call apps, you can choose which one(s) to download and start using. Maybe you might want to install more than one and see which app you like the best.
Once you've started video calling, you might like to experiment with other ways of communicating. Try setting up an email account on your phone so that you can keep track of your mails wherever you are or explore more of the messaging features on WhatsApp.