Windows 8 is the latest Microsoft operating system. If you have a computer running a previous version of Windows, you may be thinking about upgrading to the latest one. This guide will help you to find out whether it is possible and if so, how to go about it.
If your computer is currently running Windows 7, it is likely to be suitable to run Windows 8.1. 
You'll need:
A computer with at least 1GHz processor, at least 2gb RAM and no less than 20gb available hard disk space.
An internet connection.
To find out whether you have a fast enough processor and enough RAM, follow these steps
Step 1: Click the Start button.
Step 2: Right click on Computer.
Step 3: Click Properties.
You should now see a window similar to this which will give you information about the processor and RAM memory.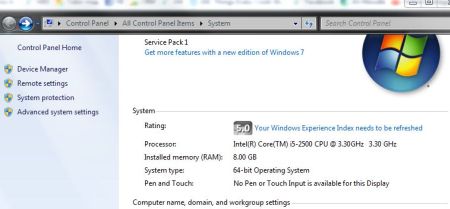 To find out how much hard disk space you have, follow these steps
Step 1: Click the Start button.
Step 2: Click Computer.
Step 3: You should now see an image showing how much space is available on your hard disk.

Follow these step-by-step instructions to upgrade to Windows 8
This guide is written using Internet Explorer, however other browser will behave similarly. 
Step 1: If it appears that your computer has sufficient resources, the next thing to do is to download the Upgrade Assistant. This will scan your hardware and software to check whether it will all work with Windows 8. To do this: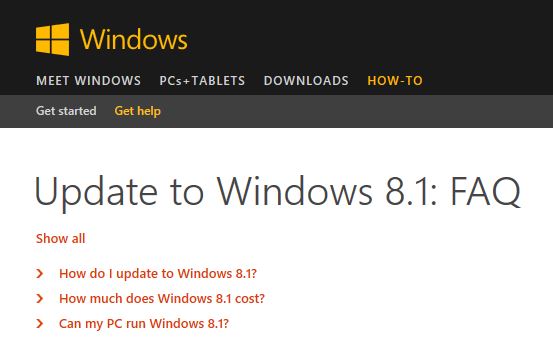 Click the link to Windows 8.1 Upgrade Assistant.

If you are using Internet Explorer, a yellow bar will appear at the bottom of the screen. Click Run.
The Upgrade Assistant will check through your system and tell you whether there are any potential problems.
Click See compatibility details to review the potential problem areas.
If you decide to go ahead and buy Windows 8.1, click Next.
Step 2: The Upgrade Assistant will now ask you to choose what you want to keep when you upgrade. If the only option is Nothing, it means that you will have to reinstall all your files and programs afterwards. In any case, it would be advisable to back up all your files to a portable hard drive or memory sticks or DVDs before you upgrade to make sure you don't lose them. Click Next when you are ready.
Step 3: You will now be asked to choose between Windows 8.1 or Windows 8.1 Pro for business. Click Order next to the one you would prefer.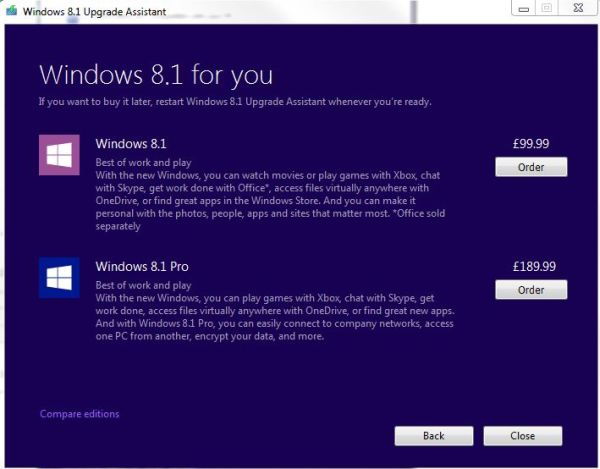 Step 4: The Review your order window gives you the option to buy just a download version or to also request a DVD as backup in case you need to re-install it in the future. Click the checkbox to choose the DVD if you would like one and then click Checkout.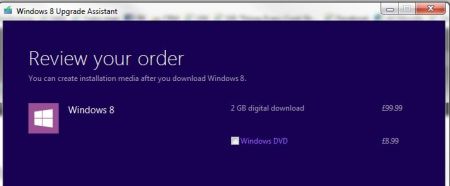 Step 5: Next, you will need to complete your contact and payment details. When that is all complete and your payment has been accepted, you will see a link to download Windows 8.1.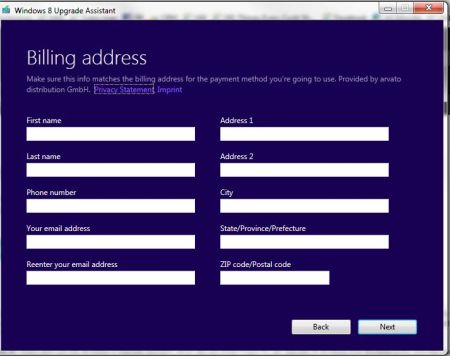 Step 6: Follow the on screen instructions to download and install Windows 8.1. If you get stuck, there are instructions on the Microsoft website (link opens in a new window).