To use the new Metro-style Skype app on your Windows 8 computer, you first have to download the app from the Store.
What you will need:
a Windows 8 computer with a broadband internet connection (a dial-up connection is too slow for Skype)
speakers and a microphone. Many computers will have these built in (especially laptops), and many webcams (see below) also have microphones built in. You can also use a headphones-and-microphone headset that can be bought quite cheaply
a webcam. This is a small camera that connects to your computer through a USB port, if it isn't already built in. A webcam isn't compulsory, but video calls are a key function of Skype, and you can't make them without one. 
Follow these step-by-step instructions to install Skype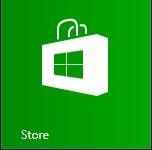 Step 1: Click the Store tile (right).  
Step 2: Open the Charms bar and type Skype into the search bar. 
Step 3: Click Store to open the Store. 
Step 4: Click the Skype app.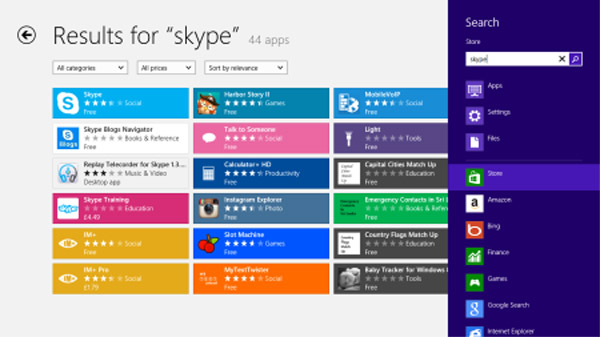 Step 5: Click Install.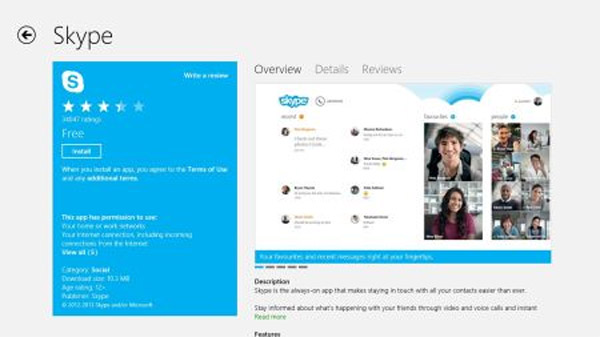 Step 6: You will see Installing Skype in the top right hand corner.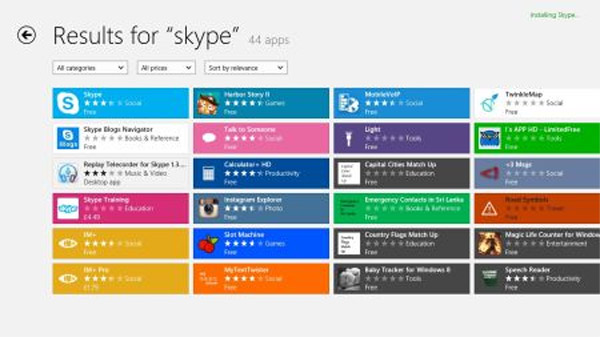 Step 7: Once it has finished installing, close the Store and you will see a Skype tile on the Start screen. 
Step 8: Click the Skype tile. 
Step 9: Click Allow on the next two screens to give Skype permission to use your webcam and microphone and to run in the background.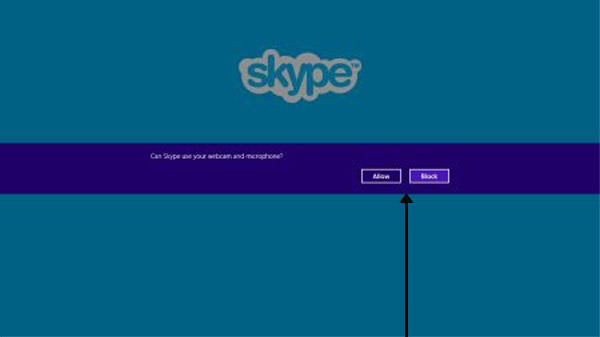 Step 10: Skype will now want to know whether you already have an account or, if not, whether you want to set up a new one. Click the appropriate button.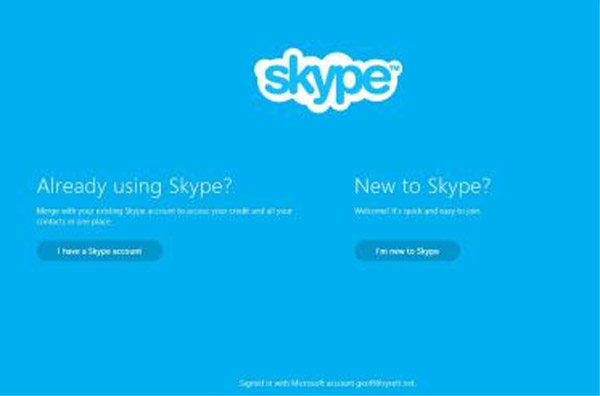 Step 11: If you already have an account, Skype will now find it for you and ask you to confirm that it is correct. Click your name to confirm or, if you want to use a different one, click Provide a different account to sign in with a different Skype ID and password.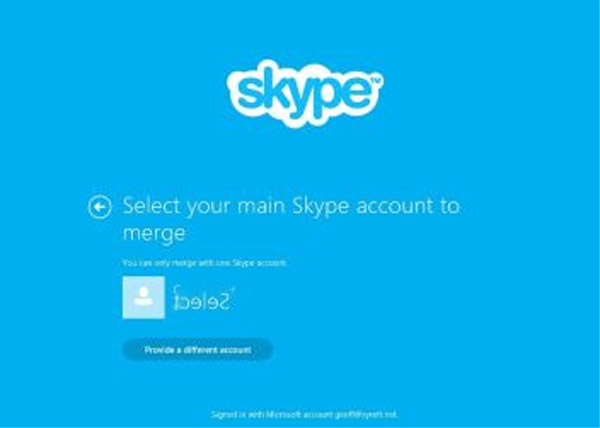 Step 12: If you clicked I'm new to Skype, you will now be asked to agree the Terms of Use. Don't forget to tick or untick the boxes to choose whether to receive emails or text messages from them.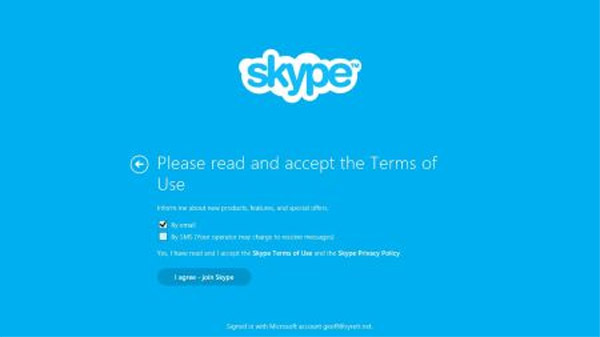 Step 13: Skype will now set up a new account for you using your Microsoft account.
Step 14: You're now ready to use Skype!
Fiona Syrett is a Digital Unite Tutor