Using the new Metro-style Skype app on your Windows 8 computer is a little different to previous versions, but it's very easy when you know how! 
What you will need:
a Windows 8 computer with a broadband internet connection (a dial-up connection is too slow for Skype)
speakers and a microphone
a webcam
Skype installed on your computer. 
Follow these step-by-step instructions to use Skype 
Step 1: To open Skype, click the Skype tile. 
Step 2: You will now see a window like this: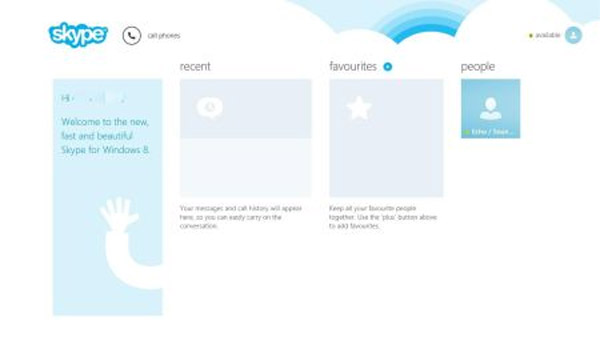 If you are using an existing account, your Skype contacts will be displayed. If you have a lot of contacts, there will be an arrow next to People. Click this to scroll to the right to see all of them.
Step 3: To add contacts, do a right mouse click on the screen. You will see an Add Contact button at the bottom. 

Step 4: The Search Charm will open on the right hand side of the screen. Into the search bar, type the name of the person you want to add or, preferably, their Skype ID or email address if you know it.  
Step 5: Skype will now display a list of possible Skype contacts. Click the one you think is correct.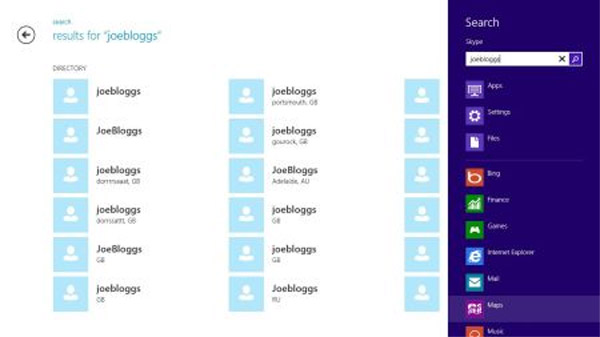 Step 6: On the next screen, click Add to contacts. You can also send a message by typing into the box at the bottom. Press the Enter key on your keyboard to send it.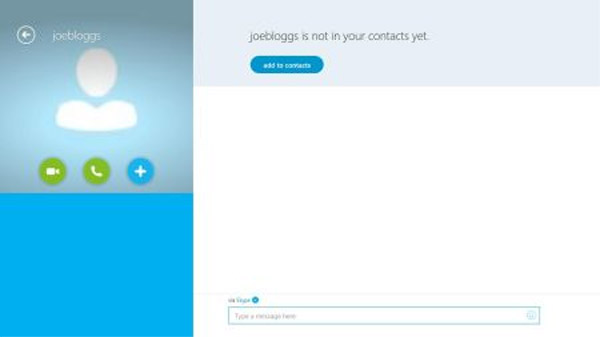 They will then receive a message via Skype and will have the option to accept or decline your contact request.
Step 7: Contacts who are available on Skype have a green dot next to their name
Step 8: To make a call, click one of your available contacts and click either the Video button to make a video call or the Call button to make a voice-only call. If there is no video button, it means the contact doesn't have a webcam.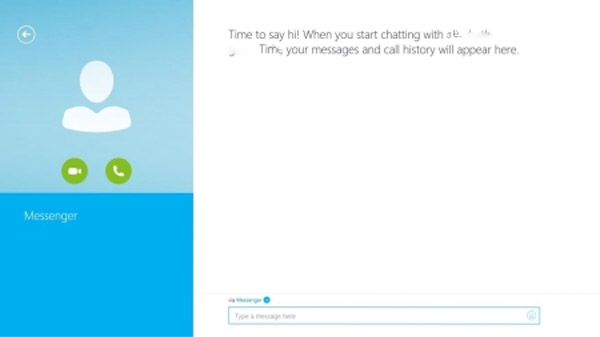 Step 9: When you receive a call, a window will open on the screen with the same green buttons. Click the Video button if you're happy to use your webcam to allow the caller to see you or the Call button to use voice only.
Step 10: When you are on a call, you will see the person you are speaking to with some more buttons underneath. Click the red button to end the call. Clicking the microphone button will mute your microphone. The middle button gives you the option to type an instant message or to open a 'dial pad' to enable you to dial a normal phone – you will need to purchase Skype credit to do this. 

By the way:
If you don't like the new metro version of Skype, you can still download the traditional version from Skype (link opens in a new window). This version will open on the Desktop rather than the Windows 8 Start screen. 
Fiona Syrett is a Digital Unite Tutor