There are a number of ways to pay council tax, but one of the easiest is to pay online. Every council's website is slightly different, but in this guide we'll take you through a typical payment procedure.
You'll need:
a computer with an internet connection
your Council Tax number (at the top of your bill)
your credit or debit card details.
This guide is based on a PC running Windows 7 and Internet Explorer 8, but the steps in this process are very similar for Mac users or if you're using a different browser, such as Chrome/Firefox/Internet Explorer 9/Safari, etc.
Follow these step-by-step instructions to pay your council tax online
Step 1: Your council tax bill will probably include the website address where you can pay your tax online. If you can't find it, open a search engine such as Google and type in keywords such as 'pay council tax', and the name of your local authority – for example, 'Cornwall'. Once you've found it, click the link to your local authority's council tax page.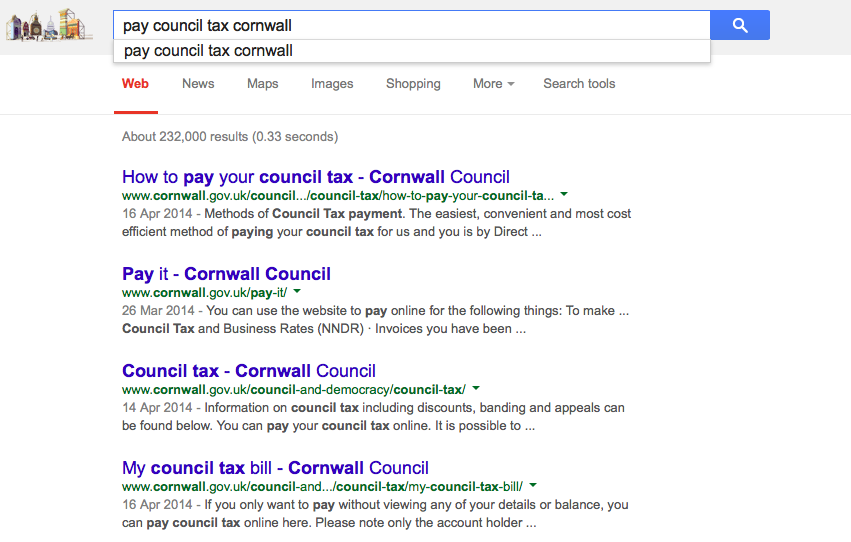 Step 2: You'll now be taken to your council's website. Each council's will be slightly different, but if you scroll down the home page you should be able to click something like 'Pay your bill online' or, as in this example, Pay your council tax.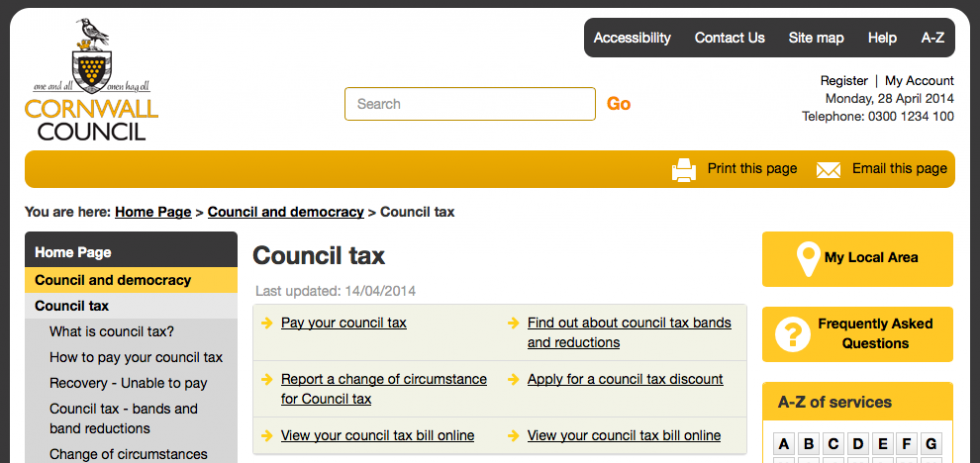 Step 3: A new page will open. It might offer you a list of options for different things you can pay on line, in which case click Council Tax. Some websites, as this one, will show a step-by-step counter of how many steps there are for you to complete the process, and where you are. If you find yourself straight at the council tax payment screen, go on to Step 4.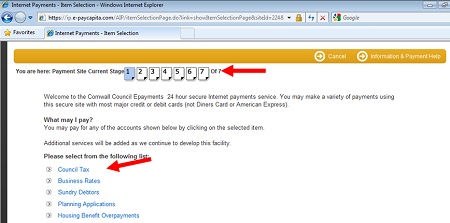 Step 4: At some stage you'll be asked to enter your Council Tax account or reference number, as it appears on the top of your bill.  Before you enter any personal or payment information online, always check that the website is secure.  This is indicated by a yellow padlock icon at the top of the screen and a website address that starts with 'https://' (the 's' stands for 'secure'). Always take the utmost care to be safe online. When you have done this, and completed any other necessary details, press Continue to proceed to the next screen.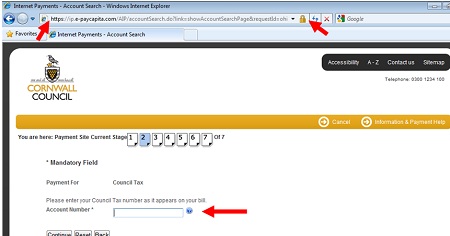 Step 5: You'll now have to fill in a few personal details in the boxes provided, such as your account name, the way it appears on your Council Tax bill, your address, and possibly your email address.  In this example, you must also specify how much you want to pay. Complete this information and press Continue to move on.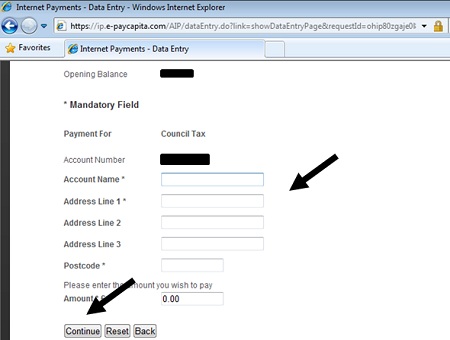 Step 6: You'll now be shown a summary of the details you've already submitted, such as the amount you're paying, your address and your Council Tax number. If you want to make changes, click Edit and make your amendments. When all the details are correct, click Continue to move on.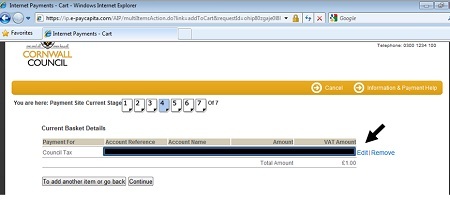 Step 7: Finally, fill in your credit or debit card details to complete the payment process. Once you've typed them all in, click Continue to submit the payment.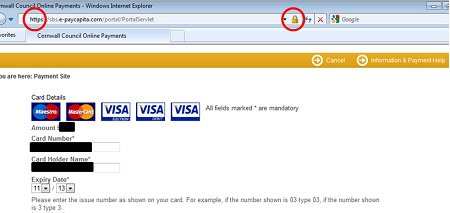 At this point, if you've signed up for 3-D Secure – an added layer of security for online credit and debit card transactions – such as Visa's 'Verified by Visa' and MasterCard's 'SecureCode', you might be asked for another password. Enter this as required.
Once the payment has been processed, you should see a confirmation message on screen. You'll probably also receive a confirmation email from your local authority.
Jacklyn Williams is a Digital Unite tutor.