Nowadays, most public services are available online. It's now possible to complete a whole range of useful tasks without having to deal with long queues in-person.
One of the most useful things you can now easily do online is apply for a new passport. Applying for a new UK passport has never been easier and this guide will show you how to do it online through the GOV.UK website.
What you will need: 
A credit or debit card
A printer

Your previous passport (if you have one) 
Step 1: Starting your application 
Firstly, you will need to go to the GOV.UK online passport application service.
You will see the below screen. To begin, click on Start an application.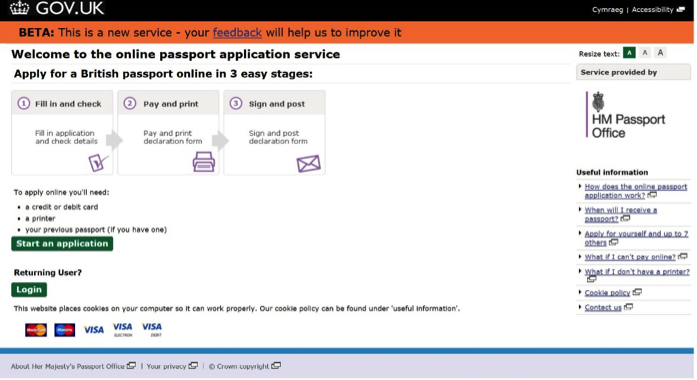 To get started, go to the drop down menu and click on the country where you live.  

You will then be required to fill in the rest of the application. If you already have or have previously had a passport, click on the red or black option. If not, click on the third option and then click on Next.
You will now have to accept the terms and conditions before you can continue with your application.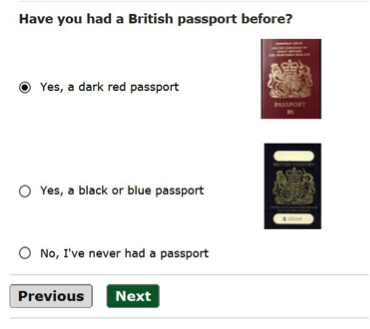 Step 2: Filling in your application 
To start filling in your application click on the white boxes and start typing in your details. Part of this section will require you to also click on some drop down menus.
When you are happy click on Next.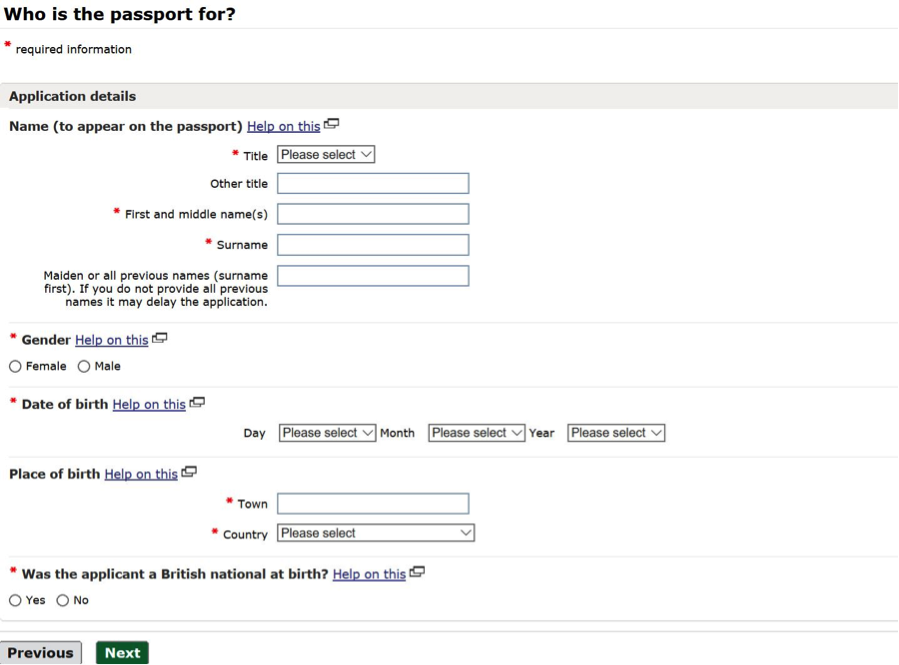 Now, fill in all your contact details in the same way then click on Next.
Any field with an asterix is mandatory and you will need to fill these boxes in before moving to the next page. 
At any point you can hit Save and exit and this will save your application at any point in time.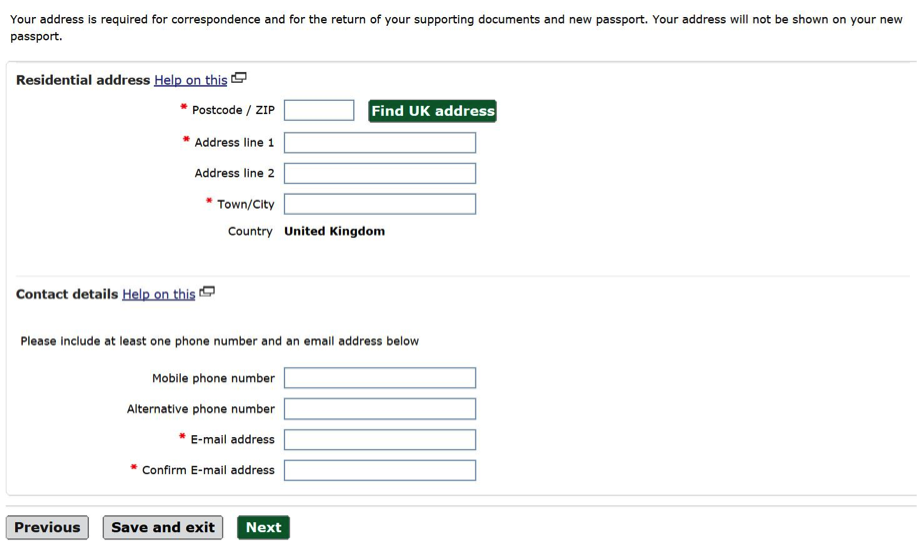 Step 3: Filling in the rest of the application
If you have any previous passports this section is where you will add that information.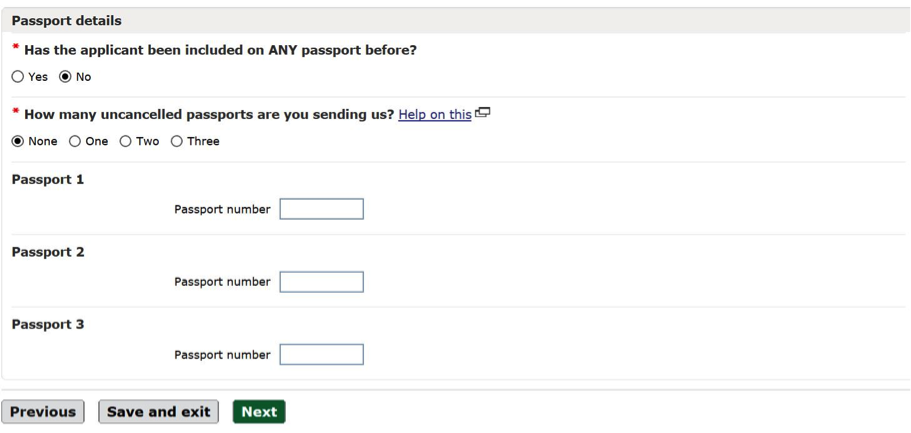 When you click on Next you will get to a much longer section of the application. This is the 'Parents details' area. 
Fill in all the sections and click on Next once you are done.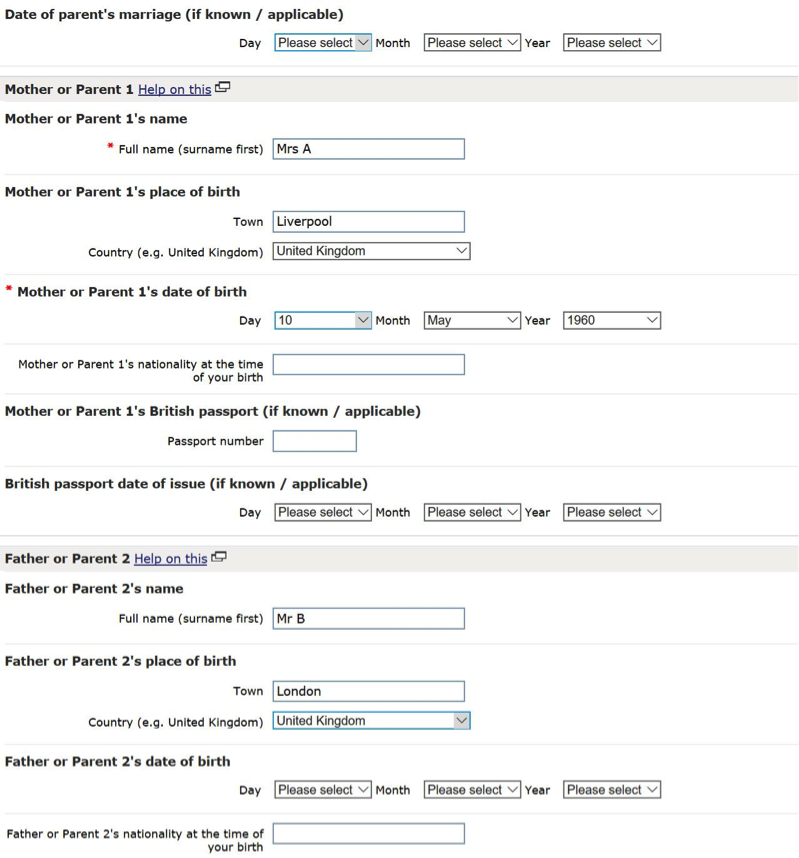 You will then see an Additional information page. If you have anything to add, please add it here on this page.
If you are blind and require a Braille sticker, click on the white check-box beneath the 'Braille sticker', then click on Next. 

Check the details you have given are correct. If you are happy, click the Next button to continue. To make any changes click Edit details to edit the section.
Step 4: Completing your application 
To create another application, click the Add another application button. You can make up to 8 applications at the same time and pay for them all together at the end.
When you are ready to pay, click on Next. 

We hope that this guide has helped you to apply for a new UK passport, here are some useful links for you to look at next:
Here are some more resources if you wish to apply for a UK visa or Schengen Visa in the UK: