You may be aware that the way you manage your benefits is changing. A new system called Universal Credit is currently being introduced to Wandle residents. This guide talks you through what Universal Credit is and how to apply for it. 
What is Universal Credit?
Universal Credit is the new benefit that the Government has been rolling out since February 2015.
Universal Credit will eventually replace:
Income based Jobseekers Allowance
Income based Employment and Support Allowance
Income Support
Child Tax Credit
Working Tax Credit
Housing Benefit
What's different about Universal Credit?
There are some differences between Universal Credit and the benefit system it replaces:
The claim has to be made online
Universal Credit is paid as one payment, monthly in arrears
Housing costs are included in the Universal Credit payment
It is your responsibility to pay your rent to your landlord
Universal Credit makes moving into work or increasing working hours easier.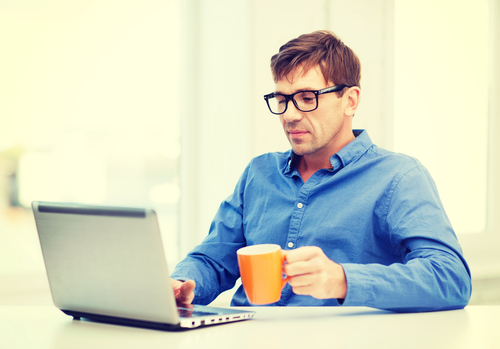 Who will be affected?
Unless you live in a small number of specific areas (or someone already in receipt of Universal Credit starts to live in your home) you will only claim Universal Credit if you are a single person, with no dependents, making a new claim for out of work benefits, for example, Jobseekers Allowance
If you're part of a couple and living with your partner, you can only apply for Universal Credit in certain parts of the country. If you're in a couple, you can usually only apply for Universal Credit if both you and your partner are eligible to apply.
Which boroughs currently offer Universal Credit?
Single people in the following boroughs can apply for Universal Credit.
Croydon
Lewisham
Lambeth
Southwark
Merton
Sutton
Kingston
Bromley
Wandsworth
You will need certain documents in order to complete the application for Universal Credit. These are:
Rent agreement or statement/rent increase letter
Confirmation of current service charges
National Insurance number
Bank account details for Universal Credit payments to be paid into
Details of any savings or capital
Details of any other income e.g. income from an insurance plan
Details of any other benefits already received.
What information do I need to make a claim for Universal Credit?
The questions below follow the order in which they appear in the online Universal Credit Claim form. We have only included questions that may need further explanation, not all the questions you will need to answer.
What type of accommodation do you live in? 
The DWP needs to know if you rent your home and what kind of accommodation you live in. At the moment, if you live in Temporary or Supported accommodation you may be asked to continue to claim Job Seekers Allowance (JSA) and Housing Benefit rather than Universal Credit. If you are not sure of the type of tenancy you have, contact Wandle
How much do you have in savings, shares, bonds or other forms of capital such as a property you own?
If you have between £6,000 to £16,000 in savings or capital, the amount of Universal Credit that you are entitled to may be affected. 
How much is your rent – without service charges?
If you are not sure how much your rent is, contact Wandle, who can provide you with proof for your DWP Job Coach interview
Where do I include details of service charges?
To include service charges in your claim for housing costs, you have to click the ADD COST button and then choose service charges from the drop down menu. This will then let you include any service charges you pay for
How much are your service charges?
This will be on your most up to date rent increase letter. If you are not sure, contact Wandle, who can provide you with proof for your DWP Job Coach interview
My bank account details
You need a bank account into which your Universal Credit can be paid. You will also need this in order to pay your rent directly to your landlord. This may either be by Direct Debit or over the phone directly from your account. 
How to apply for Universal Credit online
We Are Digital (formerly Silver Training) has a useful sample form, which you can use to practice applying for Universal Credit. You can use this as many times as you like so that you feel comfortable before applying using the real form.
You can find the sample form here: http://silvertraining.co.uk/help/ucp-form-captcha/
If you need assistance in accessing the internet, using a computer or in filling in forms like this, please contact Wandle's digital inclusion team who are looking to help as many residents as possible get online and make the most of the internet through one-to-one and group training sessions. See the 'Further Help' section for contact details. 
When you feel confident enough to complete the Universal Credit online application, you can find the real form here: https://www.gov.uk/apply-universal-credit
When you're ready to do this, here are some useful tips to consider:
The form will take at least 30-40 minutes to complete
If you are using a public computer, don't leave it unattended or let other people see your personal details
Consider using extra security on a private computer, such as InPrivate browsing in Internet Explorer or an Incognito window in Chrome, to stop anyone else from being able to access the webpages afterwards.
Frequently asked questions about making a claim for Universal Credit
Where do I provide details of service charges on the claim form?
You have to click the ADD COST button after you have given details of your rent, and then choose service charges from the drop down menu
How long does it take to complete the form?
This will depend on your IT skills and you having all the information you need at the start of your claim, but the claim form will take around 30–40 minutes to complete
What if I get part way through the form and don't have all the information I need?
You will need to contact Wandle or find your latest rent statement and rent increase letter while you are completing the form, or stop the claim until you find the information. The claim form has to be completed in one go and cannot be saved. Your claim is not submitted until you click the SUBMIT button
How do I know that my claim has been successfully submitted?
At the moment, you do not receive formal acknowledgement that your Universal Claim has been submitted. What the DWP suggest is that you take a screen print (a photo of the screen) of the page of your claim that tells you roughly how much your Universal Credit claim is. To take a screen print, hold down the CTRL button on your keyboard and press the Print Screen (or 'Prt Sc') button which is usually located towards the top right hand side of your keyboard. Then, open a programme like Word or PowerPoint, and in a new document, hold down the CTRL button and press V. Your screen print should appear. You should then print this and keep it safe. Alternatively, you could take a photo of that page on your phone.
Once I have submitted my claim, how long will it be before I hear from the DWP?
The DWP will contact you within approximately three working days to invite you in for your Job Coach interview. If you are not contacted and asked to attend the Job Centre for an interview, you must contact the DWP to confirm that they have received your completed claim form. If you don't do this, you may lose money as the DWP believes it's your responsibility to manage your claim
What information about my tenancy will I need to take to my Job Coach interview?
​You may be asked to take:
An up-to-date copy of your rent statement
Confirmation of your current service charges 
A copy of your tenancy agreement.
If you require copies of these documents, Wandle can provide them for you. 
Will Wandle tell the DWP when my rent increases?
No, it is your responsibility to tell the DWP of any changes in your circumstances, including rent and service charge increases. If you are claiming Universal Credit, Wandle will not inform the DWP of any changes to your housing costs. If you do not tell the DWP about a rent or service charge increase, the DWP will not take the increase into account when calculating any entitlement you may have to housing costs
Does my Universal Credit claim cover Council Tax?
No, if you want any help paying your Council Tax, you need to approach your local authority. 
Further help
If you need further help, contact the DWP Universal Credit helpline on 0345 600 0723 or visit www.gov.uk/universal-credit 
Wandle residents can also contact Martin Keating, Financial Inclusion and Welfare Reform Specialist on 020 8682 5330.
For help getting online or in improving your IT skills and confidence contact Wandle's Community Investment team on 020 8682 7347  or visit www.wandle.com/digital.