The NHS app gives you the ability to get access to advice, support and information to help you manage your health in one handy app! You will need to create an NHS login to use most of the services on the app. You need a smartphone or tablet computer to use the NHS app. It is constantly evolving, so what you can do on the app may change over time.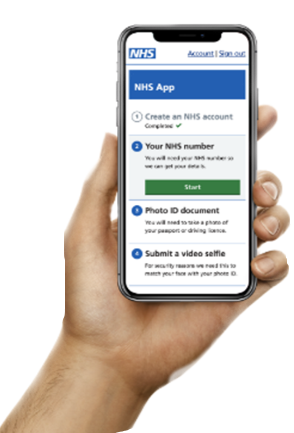 Current functions include:
Checking your symptoms.  
What to do when you need help urgently.
Booking and managing appointments at your GP surgery.
Ordering repeat prescriptions.
Securely viewing your GP medical records.
Registering to be an organ donor.
Selecting how the NHS uses your data.
All GP practices in England are connected to the NHS App. This means that anyone aged 13 and over and registered with a GP practice in England can use it. Before you can use all the services you need to verify your identity.
 
1. Downloading the app
You can download the app from Google play or the iTunes stores.
 
2. Using the app
For help with using the app, visit these NHS help pages.
 
3. Registering for the NHS app
The first time you log into the NHS app you will need to set up your NHS login. There are three levels of login you can do (low, medium and high) and this will determine what you can do on the app. Once you have proved who you are, you will be able to use your NHS login to access websites and apps that show the NHS login button.
To set up your NHS login initially you will need to:
enter your email address
create a password
agree to share your NHS login information.
You will receive an email containing a link to confirm your email address. Next, you will be asked to enter your mobile phone number. A six-digit security code will be sent by text message to your mobile phone. You will be asked to enter this code and press continue.
You now have an NHS login with a verified email address and phone number. This is low level proof of who you are. With this, you can do simple tasks like book a COVID-19 test. For full details on creating verifying your identity at medium or higher levels check out our guide to NHS login.
Support with using a smartphone
If you need help with using a smartphone and downloading an app, Digital Unite has a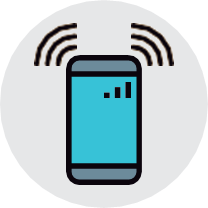 number of informative guides which will take you through the process step-by-step.
If you have an iPhone, you'll find the iPhone guide here.
If you use an android phone, you'll find the right guide here.
Last updated 12/09/23