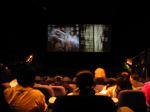 With broadband speeds becoming faster and more reliable, the internet can now be used for an increasing number of activities, including live gaming, live streaming of TV programmes from around the world and watching movies.
A number of websites allow you to watch films. Some let you see them for free, while others make you pay. Some have movies you have to stream (watch on the website only), while others let you download them to your computer and watch them later. To play the films, you may need to download additional plug-ins – small enabling programs for your computer.
Choosing a film website
You should be careful about the sites you choose to download or watch films from. Some are based in countries other than the UK and may trigger pop-up windows leading to sites you'd not ordinarily choose to visit. Also, some sites infringe copyright laws, showing films when they don't have permission to do so. You may encounter problems if you stream a movie from one of these – your internet service provider may penalise you by cutting your internet speeds, so it's important to choose carefully.
Blinkbox is a popular movie streaming website with more than 9,000 films to choose from, as well as a range of TV series. 
It costs around £3.49 to rent a movie in standard definition and £4.49 in High Definition and you have up to 30 days to watch it. Once it's been played, you can watch it again as often as you like in the following 24 hours. You can download it or watch it online. Some films you can buy outright and keep (as a download) forever.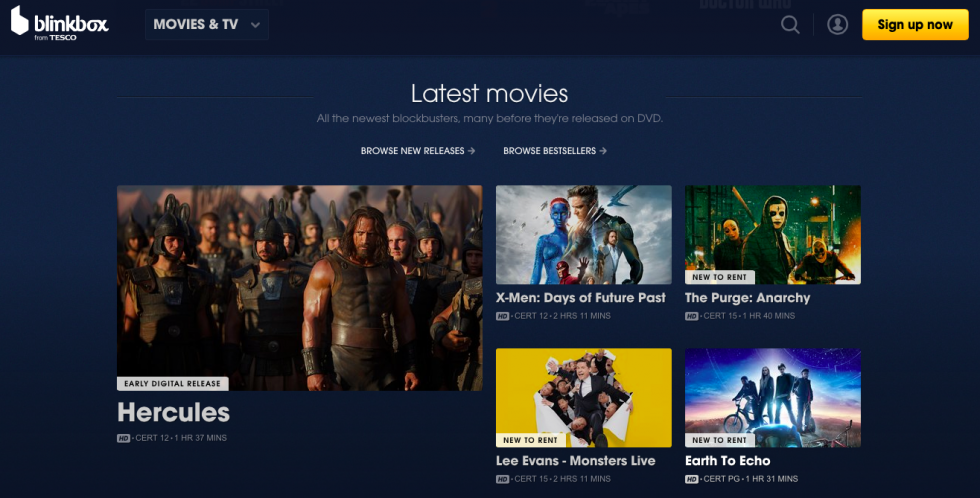 Other sites that you might like to explore include:
Netflix - a great selection of television series, original content and films to watch, for a small monthly subscription
Amazon Prime – formerly Love Film, it previously specialised in sending films on DVDs by post, but now allows them to be watched online
iTunes – once you've downloaded the free iTunes application, open it and go to the iTunes Store for masses of films and TV series.
If you're unable to find a particular movie, you can look for it on FindAnyFilm.com, which will search all the legal film sites and suggest the cheapest options.
Follow these step-by-step instructions to watch films on your computer
This guide will show you how to use Blinkbox to find a film and watch it.
You'll need:
a computer
a high-speed broadband internet
a  good graphics card
a sound card
speakers.
Step 1: Go to the Blinkbox website. To download or watch a movie you will have to join Blinkbox. Click Sign up now at the top right of the screen to bring up a simple form that you have to complete, which includes choosing a password. Continue on each screen until you have completed the information and click Register.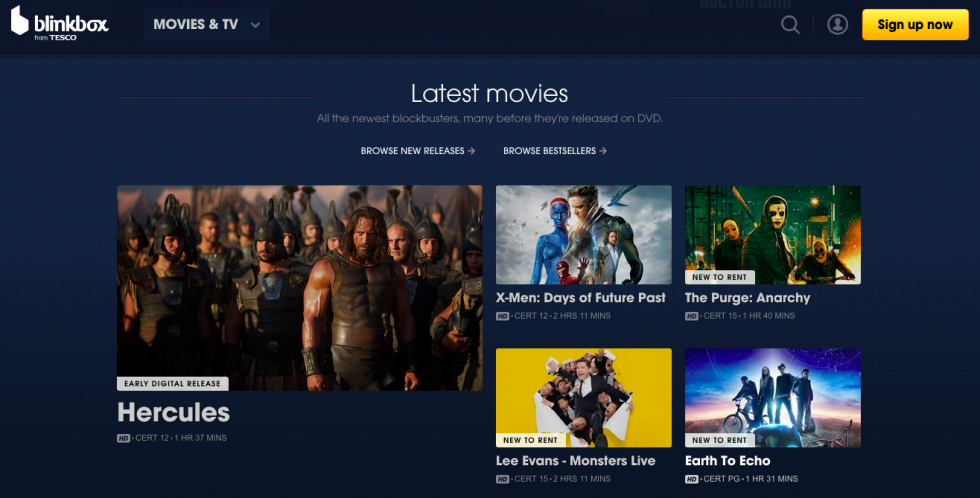 Step 2: You'll be sent a code by email that you'll need to enter in the appropriate box. 
Now when you click on the download option, the site will prompt you to download Blinkbox's desktop program 'Download Manager'. Like the BBC iPlayer, this program will provide you with a place to store your downloads until you watch them.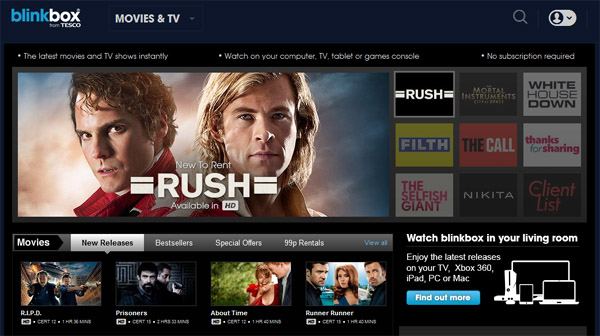 Step 3: In the 'Movies' section, you can search the free movies or by genre. You can also move straight to the 'Rent & Buy' section, where you'll find the most current available films and be able to watch movie trailers and consider special offers.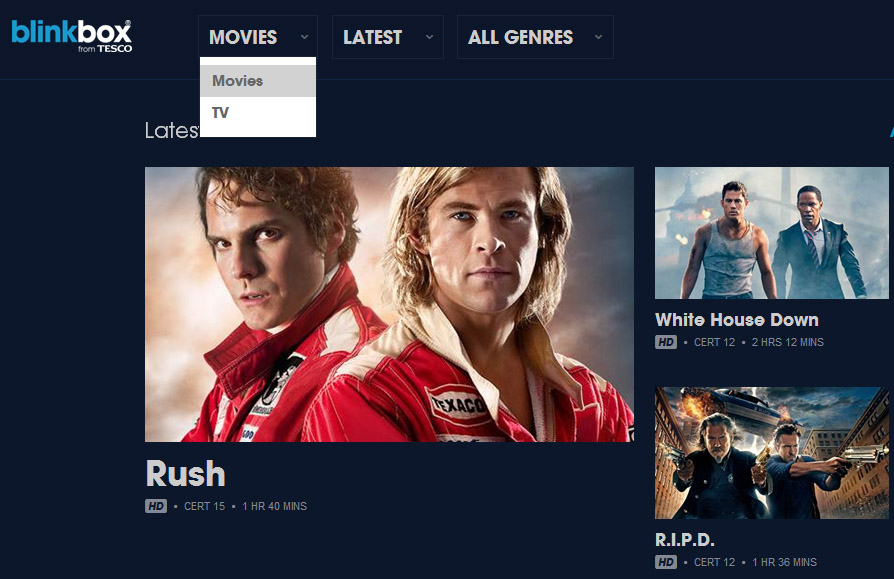 Step 4: You can also browse Blinkbox films by genre or the latest and bestselling films. Click on the film image once you have made your choice.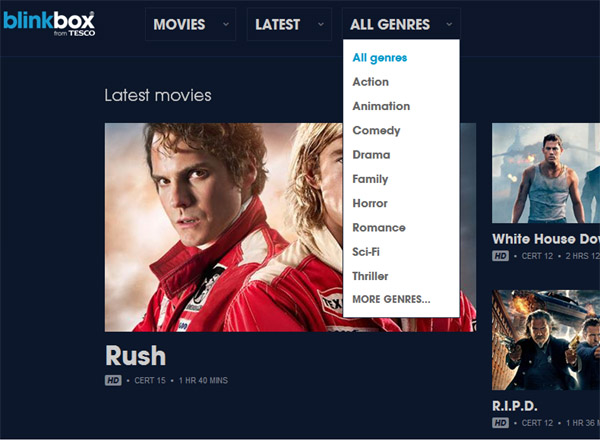 Step 5:  You will then be taken to the next stage, where you will be offered the different methods of watching your film – in standard or high definition, or whether you want to buy it to keep again, in standard or high definition. You can also play the trailer. Click on your choice..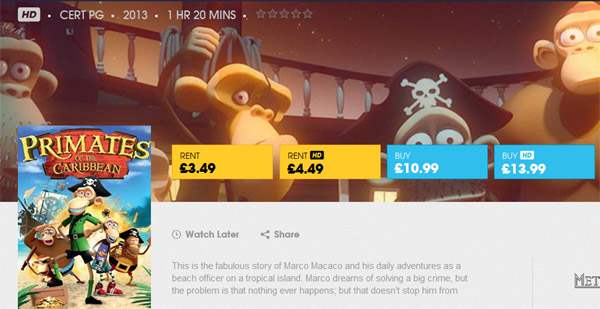 Step 6: On the next screen ensure that it is definitely the film you want to watch, you can change your mind again at this stage if you want to go High Definition. Click Continue Securely.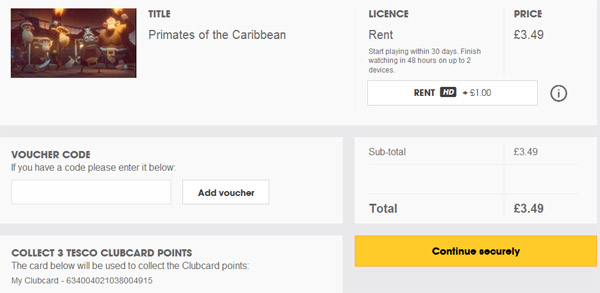 Continue to the Payment screen and enter your payment details. Then confirm secure payment.
You will then go to the next screen, which will be the film ready to play, or you can watch later if you wish, but you must watch within 24 hours of purchase, otherwise you will lose it and have to buy it again.
Siobhan O'Neill is an experienced freelance writer living in Surrey.