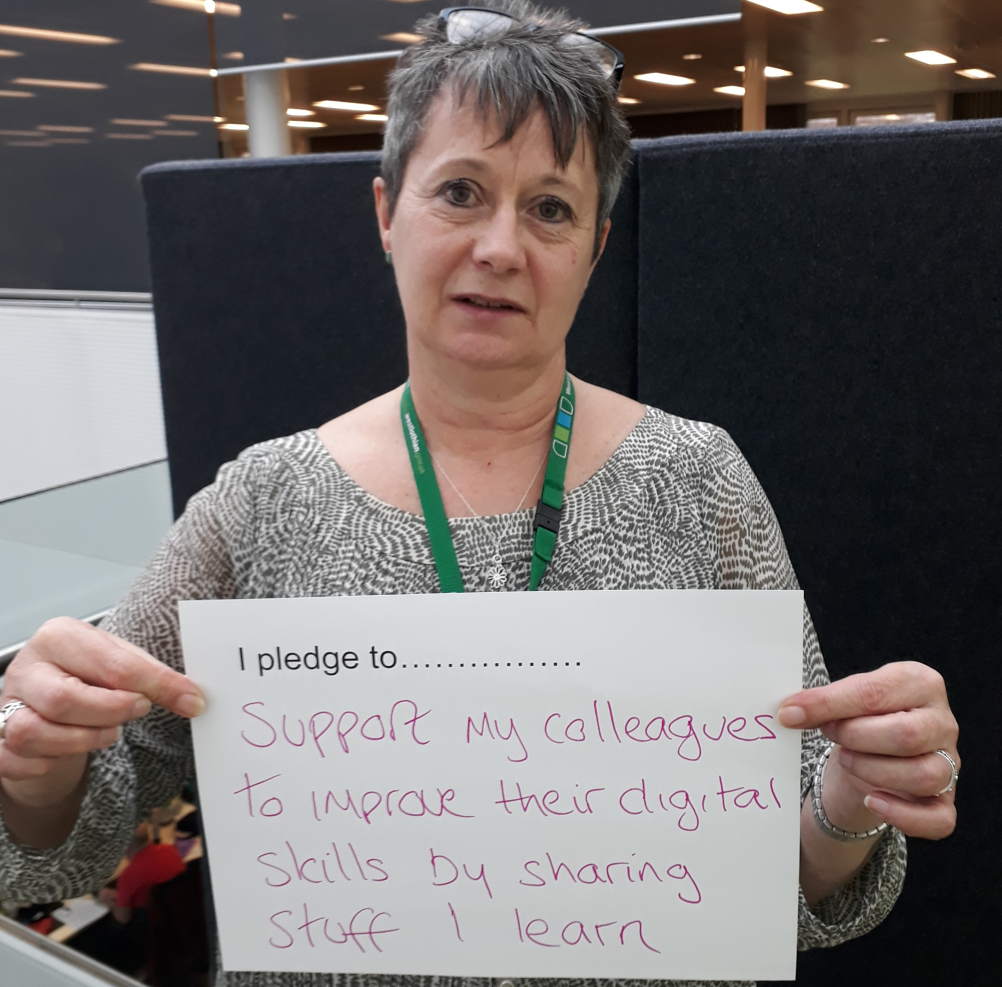 It's simple really – if you want to invest in technology to improve your organisation you need to invest in your people, so they have the skills to use it.  Research shows that having good digital skills can also aid inclusion and well-being in the workplace and reduce staff turnover.  
But how do you support everyone who needs help, from the hospital worker and bin collector to the senior management team? How do you get them using a range of online tools from Slack and Yammer to email and Skype?
The answer? You train some of your staff as Digital Champions so they can cascade digital skills support across teams, departments and service areas. 
Accredited training and support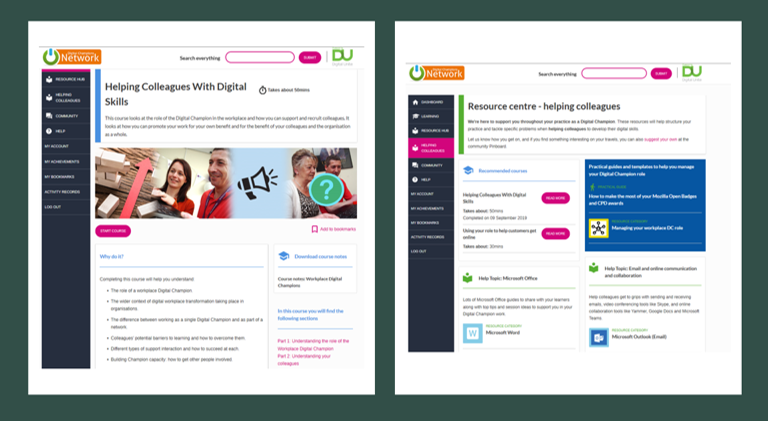 We now have new training and stacks of resources to turn staff into Workplace Digital Champions. It comes as part of our award-winning Digital Champions Network.
The training is an online course that takes around 50 minutes to complete. It shows staff how to:
Help colleagues with digital skills in different situations, at their desk, over Skype, and in planned one to one and group sessions
Overcome their colleagues' learning barriers such as time, lack of confidence or fear of looking foolish
Adapt their Digital Champion approach with different people including colleagues, frontline staff and senior management
Help staff with using internal online tools and systems
Recruit other colleagues as Digital Champions to grow the support. 
The course comes complete with a range of resources covering the hottest office topics including:
Office 365
Microsoft Word, Excel and Powerpoint
Collaboration tools including Microsoft Teams, Yammer, Sharepoint and Slack
Data protection and internet security
And it has all the personalised learning tools and project management support that makes the Network THE place to come to for Digital Champion training. 
Watch this 2 minute video below to find out more or get in touch with us today!