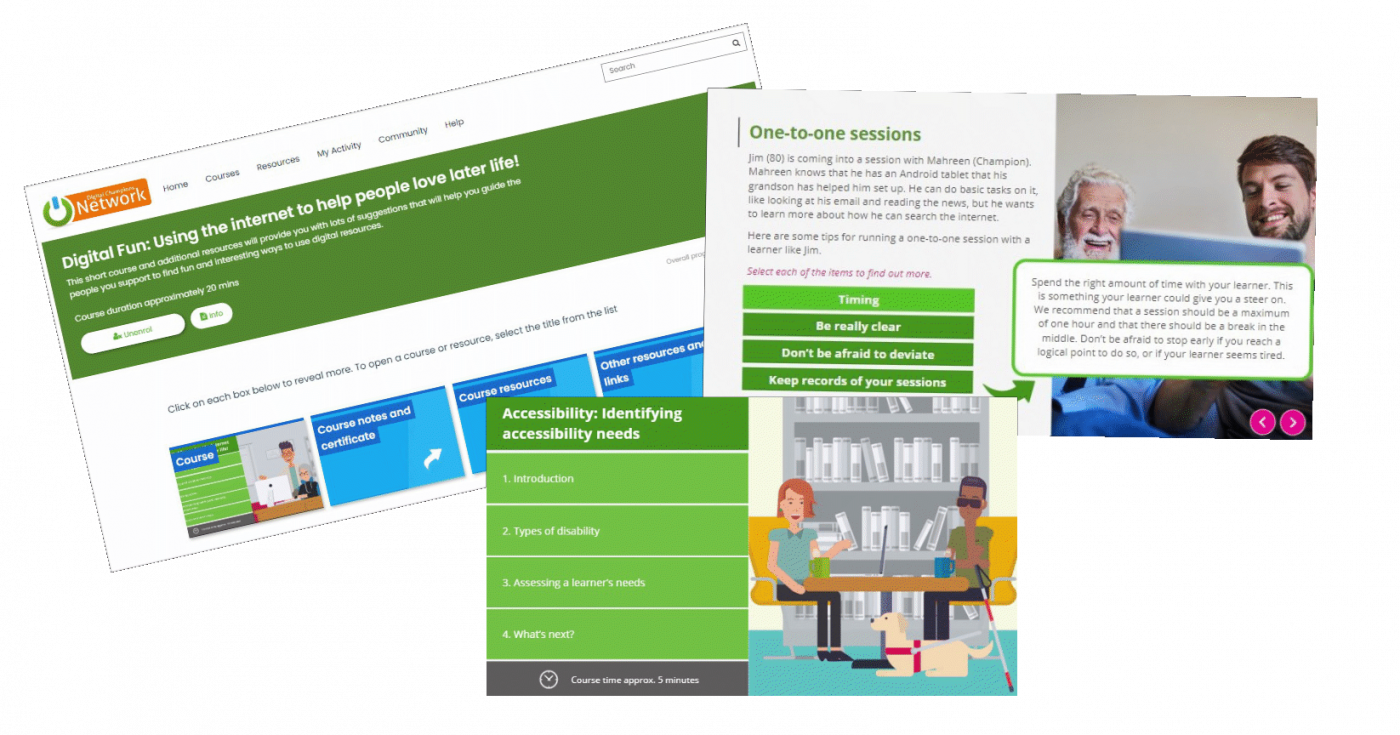 Our Networks are based on a huge range of certified online courses.
They are the principal reason our members use the Network. The courses improve a Champion's own digital skills and confidence and teach them how to help all sorts of learners, in all sorts of ways. When you sign-up to the Network, you can pick and choose the training that's right for your project and your Champions.  
You can also try a course for free to see what it's like.