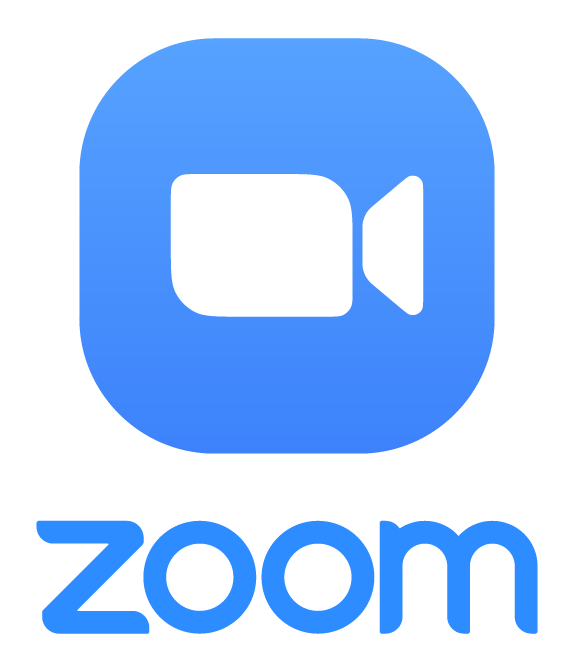 When it comes to helping people with digital skills, Zoom is a vital tool for providing essential remote support. But how do you get started when the people you're trying to help have little or no technical knowledge?  And can Zoom actually be used to run Digital Champion sessions that are safe and secure for everyone?
Our webinar on Thursday 11 February 2021 explored these questions and more, sharing practical examples, important considerations and top tips. It also came complete with free resources to help make Zoom a valuable part of any digital inclusion approach. 
Watch our webinar: Zooming in on Zoom
Frequently asked questions
Zoom FAQs
Does Zoom use up a lot of data?
Zoom uses roughly 540MB -1.62GB of data per hour for a one-on-one call, and 810MB-2.4GB per hour for group meetings. Zoom does optimise the bandwidth if you connect on a mobile device and so the data usage should be less on a mobile phone.
This is obviously a significant amount of data for someone on a mobile contract with a small data allowance. This article from Cornell University lists some options for reducing the bandwidth in a Zoom call. 
What is the best way to Zoom when the Internet connection is weak?
If there is a weak internet connection you will experience stuttering and freezing of video and sound in a Zoom call. There are changes you can make within the Zoom call that may help, for example reducing the video quality or turning off the video. If this doesn't help then the person experiencing the problems needs to look for ways to boost the internet bandwidth at their end. This could include connecting to their router with a cable, moving closer to their router or turning off other internet connected devices. Our Top tips for helping others over Zoom guide includes some useful tips for troubleshooting a bad connection.
Do I need to get a DBS check for Digital Champions if they are working with learners remotely?
If volunteer Digital Champions are required by your organisation to have a DBS check when working with learners then this should also be the case if the Digital Champions are working with learners remotely. You can check what roles are eligible for a DBS check on the government website. During the coronavirus pandemic there have been changes to the ID checking requirements for DBS applicants.
Should Digital Champions use a personal or business Zoom account?
There are several different types of Zoom accounts for details of these visit the Zoom website. The best account options will depend on the size of your organisation and how much you will use Zoom. Any accounts used for digital skills support should be set and monitored by staff within your organisation.
What safeguarding measures need to be in place to run Zoom sessions?
To protect the privacy and data of both Digital Champions and learners it is best practice for them to share as little data as possible with each other. Only share contact data that is necessary to arrange sessions. It is possible for a member of staff to arrange the Zoom meetings and invite the Digital Champion and learner to join.
Within Zoom sessions if it is not possible for a member of staff to be constantly present then Digital Champions should be trained in your organisation's safeguarding procedures. You may need a Zoom safeguarding policy - see our template. Also, a Learning Agreement could help to set expectations and parameters for the sessions. 
What are some top tips for getting started when someone has a very low level of digital skills?
For someone with a low level of digital skills getting onto Zoom is a big step and it will take patience and imagination to get them there! You may need initial sessions on the phone or via WhatsApp to build confidence. Another option is to control a learner's device remotely in order to set up Zoom for them and whilst on their computer walk them through the process of joining a meeting. Windows has an inbuilt remote access programme called Quick Assist (built into Windows) other options are Any Desk and Teamviewer. 
The advantage of Zoom is that once a learner is in a meeting with you they can share their screen and you can talk them through doing things, which is the ultimate aim of your support! These basic guides to joining a Zoom call from Clear Community Web can be printed out or emailed to a learner so they have them handy for your first Zoom call.
How do you create a welcoming atmosphere in Zoom? 
If your learner(s) are new to Zoom they will need time in their first call to get used to it, so don't plan to cover too much. Get to know each other and, if there is time, explore some of the Zoom features. Our Top tips for helping others over Zoom guide has some ideas on creating a welcoming experience.
How do I train people on Zoom who are not fluent in speaking or reading English?
The principals of working with someone who isn't fluent in English are the same on Zoom as they are in a face-to-face situation. Technical issues and lack of familiarity with Zoom can, however, add some additional challenges. This guide from Teach International contains some on communicating with someone who doesn't understand English.
Zoom does allow you to share your screen so to help overcome a language barrier, look for ways to make the session more visual for example, playing games or showing videos.
Here are some useful resources that may help when working with learners who aren't fluent in English:
How can you reassure someone who is wary about sharing their screen or giving you remote access to their computer?
Being able to see your learner's screen or having remote access to their computer through Zoom, are great teaching and troubleshooting tools. Some learner's may be wary of the safety of doing this, so to reassure them take the time to explain to the learner what the benefits of sharing screen or remote control are. Let them know that they will always be able to see what you are doing on their computer if you are remotely accessing it. With both screen sharing and remote access the learner can stop from their screen at any time. For your safety and theirs, it may be a good idea to ask someone else to join the call.