When you first install or use Windows 10 it will have the default privacy settings, as with any new computer application you should review these to make sure you are happy with the information that is being shared.
Microsoft has a comprehensive guide to their Privacy settings which you can read here.
To alter your Privacy settings in Windows 10:
1. Go to the Start menu and select Settings

2. Select Privacy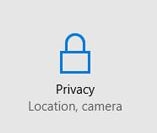 3. To change your settings toggle the On/Off switch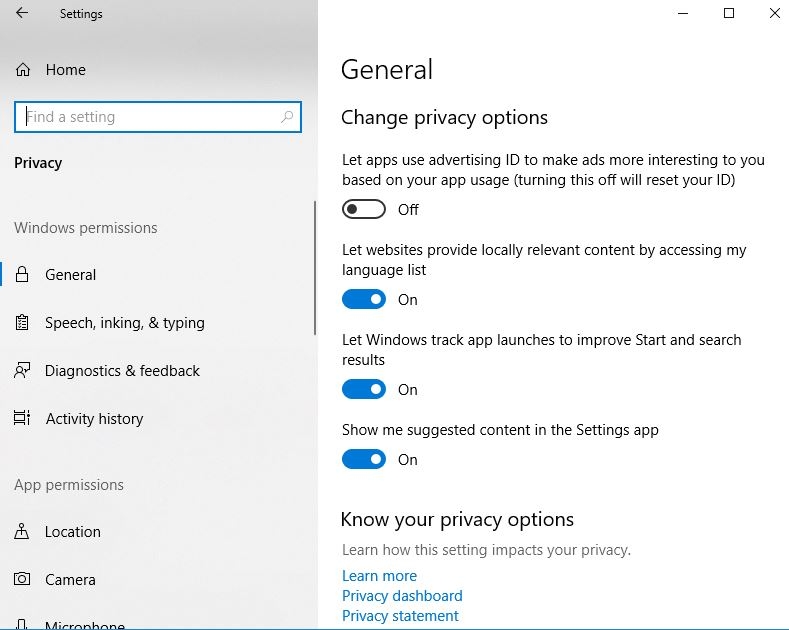 Not sure about what settings are best to help protect your privacy? Read this excellent Computer World article.
Last updated 21st June 2019