How to find a job online
Whether you are looking to return to work after a career break, are looking to earn some extra money on the side or want a whole new career, there are thousands of opportunities online. Indeed, many companies solely advertise on the internet for new staff, so it is well worth familiarising yourself with online job search and application methods.
In this guide, we will be focusing on finding jobs through the government's Universal Jobmatch, but there are many alternatives.
You'll need:
A computer connected to the internet.
Follow these step-by-step instructions to find a job online
Step 1:
Go to
http://www.gov.uk
 (
link opens in a new window
). This is the new site that replaces Directgov. Click on 
Working, jobs and pensions
.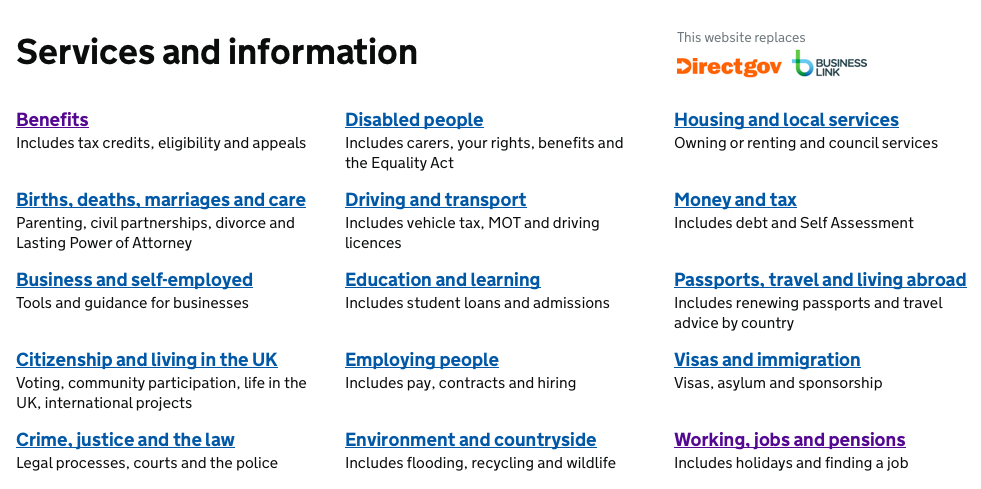 .
Step 2: You will be taken to a new page with various options. Click on Finding a job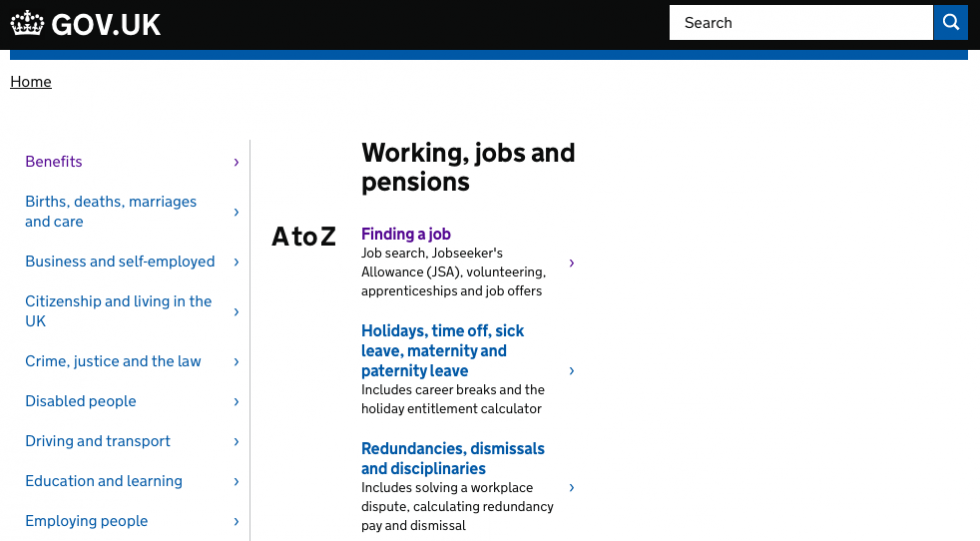 .
Step 3: You will now be taken to a page with links to different job and careers information. For this example, we are going to use (and click on) the link called  Find a job with Universal Jobmatch.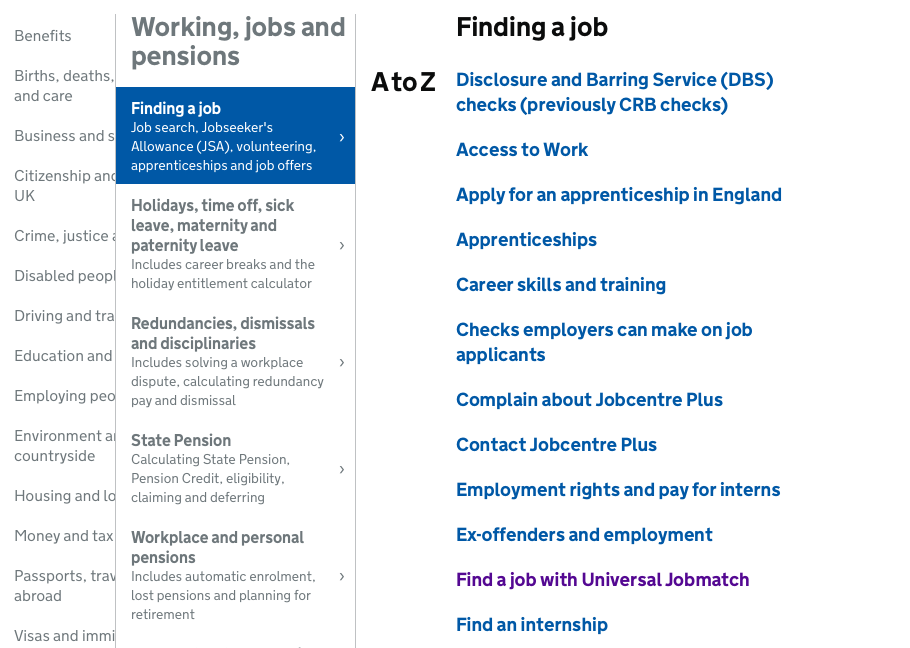 Step 4: You will be taken to a simple search form. You can search for jobs without needing to register. However, if you want to keep track of job searches, upload a CV or receive email alerts, you will need to register to get a Government Gateway Account. Click register with Universal Jobmatch near the bottom of the page.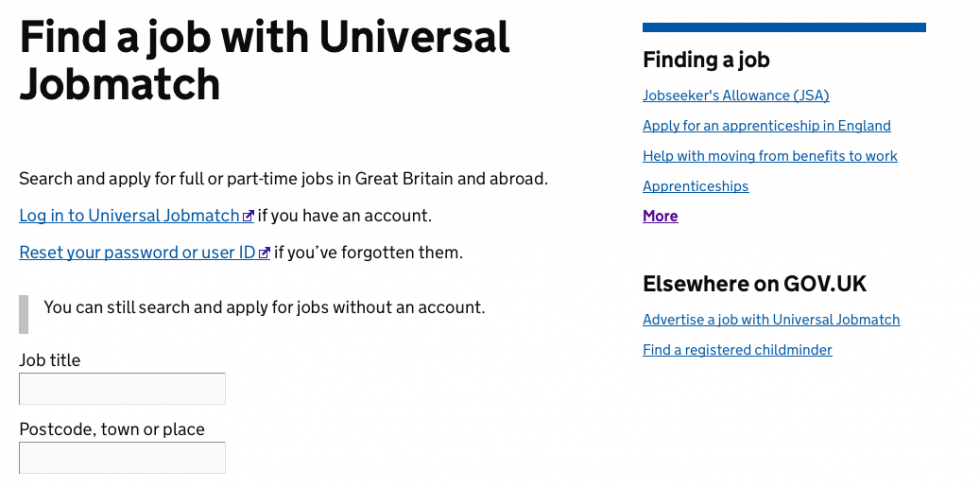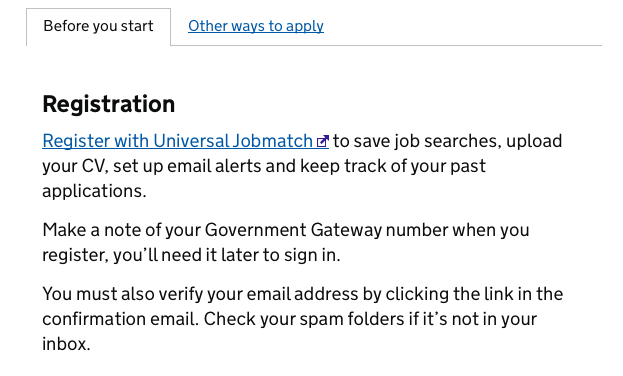 Step 5: You will be taken to a new page, where you must fill in some basic details about yourself including name and email address. You will also need to choose a password that you will remember but that is difficult for anyone else to guess. It must also contain at least one letter and one number. Then click the red Submit button.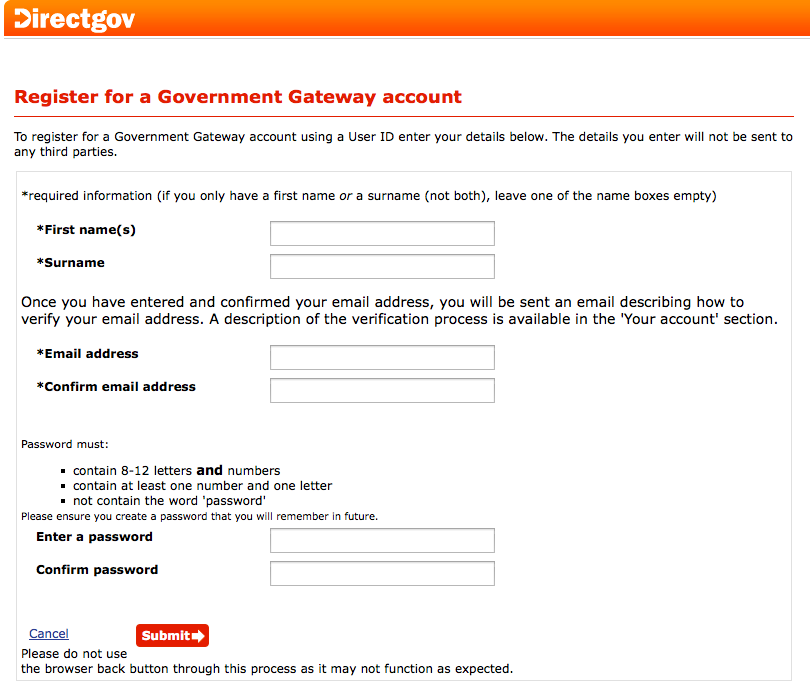 Step 6: You will be shown a confirmation page with your new Government Gateway ID. Keep this safe as you will need it to access other Gov.uk services.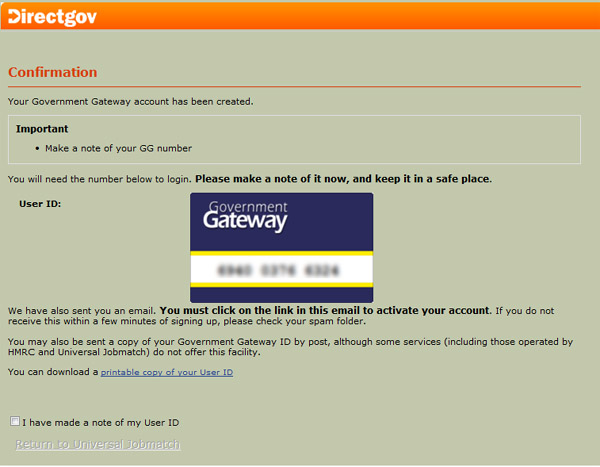 Step 7: You will then need to complete your profile, including your full name, location and skills. You also need to decide whether to accept messages from the Department of Work and Pensions, and agree to complete an equality questionnaire and read and agree to standards of behaviour when using the Jobmatch. Once you have done this, click Create Account.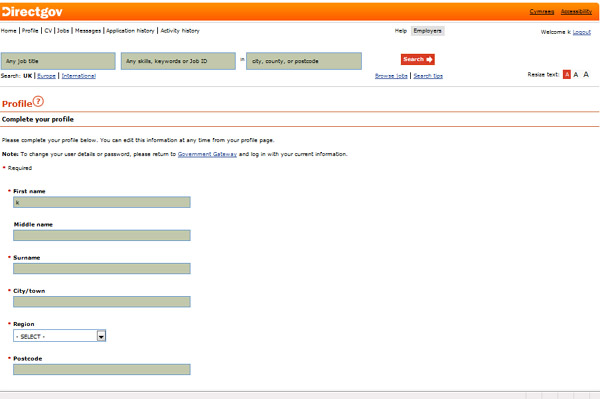 Step 8: You will be taken to a questionnaire page, complete this (or choose not to) and then click Save and continue
Step 9: A confirmation page will then come up to tell you that your account has been created. Click Continue. If you don't want to register, then you can do a search on the main page, or after the previous step.
.
Step 10: At the top of the page, add your ideal job title, location and - if you wish - particular skills that you have. Then click the Search button to begin your job search.

Step 11: You will then be shown a page of results from your search. In this example, we have been shown seven possible job opportunities on the 'Job search results' page.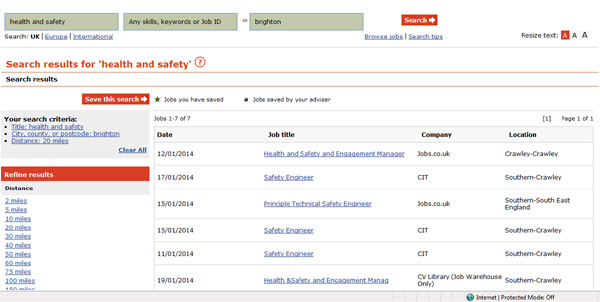 Step 12: The search results will display job titles and a little information about the position, for example the 'Location', 'Date posted' and 'Company' that is advertising the job.
Step 13: Scroll through the results to see which, if any, of the jobs appeal to you. For this example, we are going to take steps to apply for the first position shown: 
'Regional Health, Safety and Environmental Adviser'. Click on the job title.
Step 14:
You will be taken to a new page with more detailed information about the job 
in which are interested. A snapshot of the basic information, including wage, is listed down the lefthand side.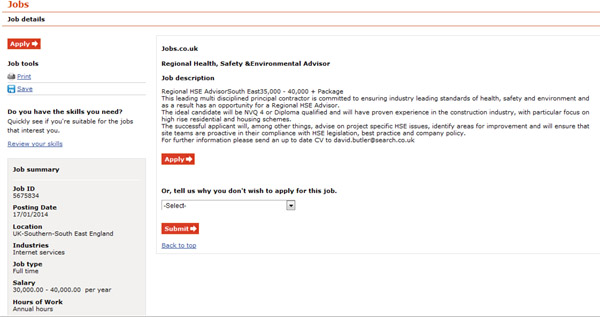 Step 15:
If you are interested in applying, click
Apply
. Alternatively, you should see the contact details for the employer on the lefthand side so you can get in touch if you have any questions.
You could also choose to print this information off, this is particularly useful if you are looking for a job for somebody else. Click
Print
 and choose which printer from which to print.
Step 16: 
You will now need to visit your email inbox where an email from Gov.uk entitled 'Verify your email address' should have arrived. Open the email and click the 'Verification link', which will open a new window. Click 
OK
.
Some great job portals to look at: 
Good luck!