How to protect yourself from identity theft
When online, it's important to take steps to protect your identity so that someone else can't pretend to be you in order to carry out criminal acts in your name or steal from you. Unfortunately, there are plenty of online crooks who will try to trick you into giving them your personal information.
Follow these tips to help you to avoid identity theft
Follow the advice in our guide 'How to stay safe online'.
Block unwanted 'spam' email as this should also block most phishing messages. Most email services include a spam filter but how well this works will depend on which program or website you use. Assistance should be available by clicking the program or website's 'Help' icon.
Internet Explorer 8 warns you against known phishing websites via its SmartScreen Filter. First, check that the filter is switched on. Open the Safety menu and place your mouse pointer over SmartScreen Filter to open a sub-menu. If one of the menu options is Turn On SmartScreen Filter, you'll need to click that. (You can use the same menu to check a site you're suspicious of or to report an unsafe website.)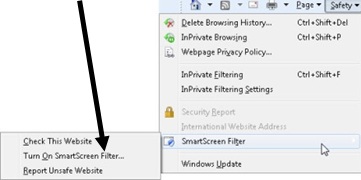 Now, if you stumble on one of these phishing websites by mistake, the address bar will turn red. If this happens, close the window or click Go to my home page instead.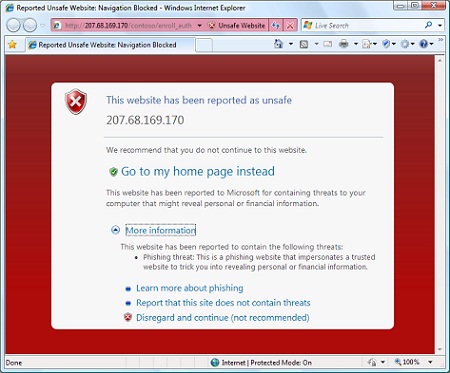 Use strong passwords. To find out how, read our guide 'How to choose a password'.
Be careful about the information you give about yourself online – for example, when using blogs, forums and social networking sites. Identity thieves may be able to piece together a lot about you just by using public information.
There's more information about identity theft on the
Get Safe Online
website.
Fiona Syrett is a Digital Unite tutor.