An eCard is a greetings card that you send via the internet to a person's email address.  Not only does it save money on stamps, but it's also a very ecologically sound choice! 
The recipient clicks a link in the email they receive, which takes them to the appropriate website to view the card. There are many websites that allow you to do this, some are free and others make a charge per card or by annual subscription. The more expensive ones tend to include a lot of animation.  Some of the free sites can be a bit confusing because they carry a lot of advertising.
The World Wildlife Fund have ecards on their website which are completely free to send to up to five people at a time and it is a nice easy site to use.  
What you will need: 
A computer connected to the internet
An email account
The email addresses of your chosen recipients.
For this example, we are going to start with http://www.123greetings.com/. 
Step 1: Finding the right e-Card
Click on the Christmas tab on the homepage or click on a thumbnail of an e-card you like. You can also search for your e-card by using the search box.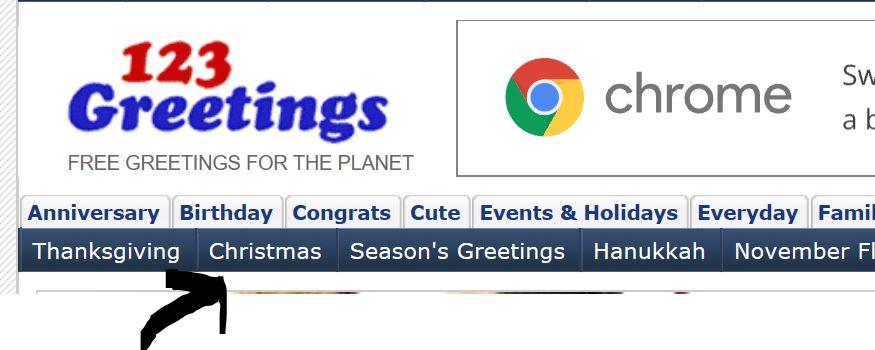 Step 2: Personalising your e-Card
You can customise your e-Card by clicking on the link demonstrated below. You will need to have the email address (or addresses) which you want to send your e-Card to. Using 123Greetings is free so you can send as many as you like!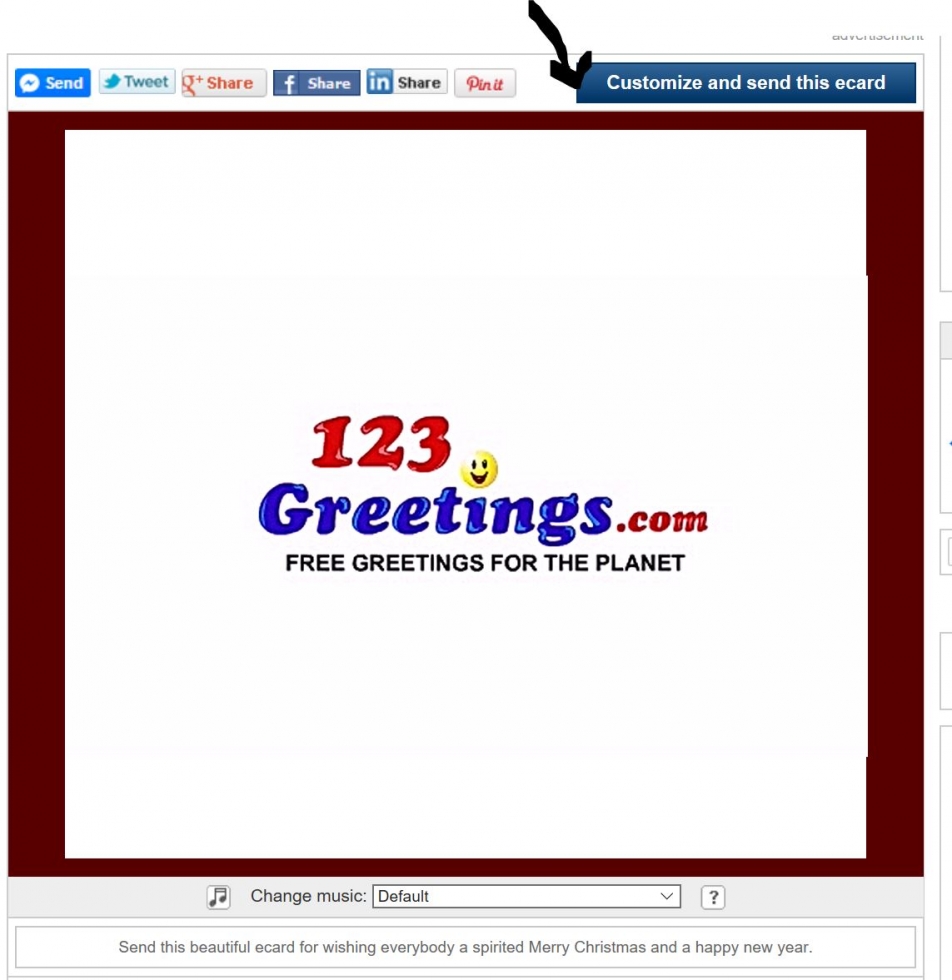 Fill in the form including your email address and name, your message (which you can format) and your receivers details. You can tick off any notifications you like such as 'let me know when the ecard is viewed'. You can also subscribe to the site to find out monthly new content.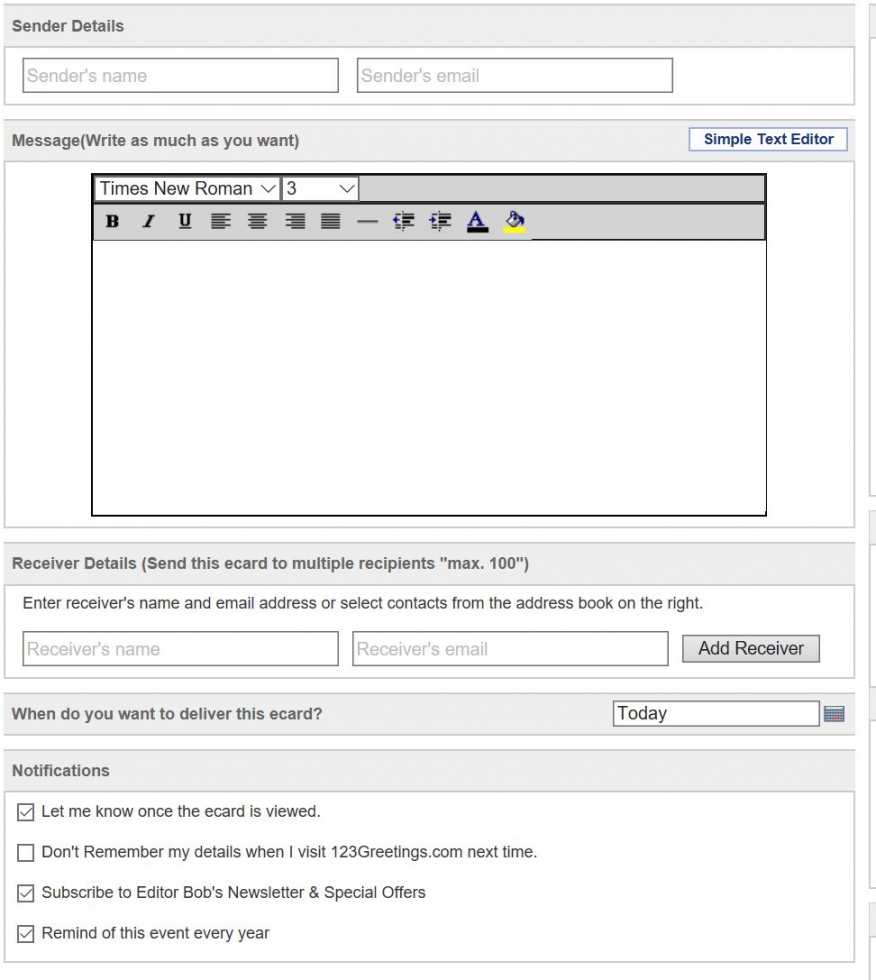 Next, select the date which you want to send your eCard. You can schedule it to Christmas day! You can also preview your card before you send it. Once you are happy scroll to the bottom and hit 'Send Now'.
Internet safety to consider
When sending and receiving emails, you must always exercise care, in case it is disguised as a scam. There are many risks involved and we have listed a few of them:
A legitimate looking e-card may contain malware in an attachment
An e-card may bombard you with pop up advertisements
Once clicked it may send bogus emails that may appear to come from you, to all of your email contacts
Always make sure you check any spelling errors in the message and check the senders name and email address, avoiding any that are unknown to you. Never open an attachment from an unknown source and do not reply or forward any eCards that you suspect may be bogus. 
If you think you have been a victim of fraud: 
Report it to Action Fraud, the UK's national fraud reporting centre by calling 0300 123 20 40 or by visitng  www.actionfraud.police.uk. If you are in Scotland, contact Police Scotland on 101.
This guide was last updated on the 7th Dec 2018.