Rather than attaching a document from your email, you may find it quicker and more convenient to do this from within Word itself as described here.
1. In the upper-left corner, click File. Select 'Share' on the list which appears.

On the screen that appears: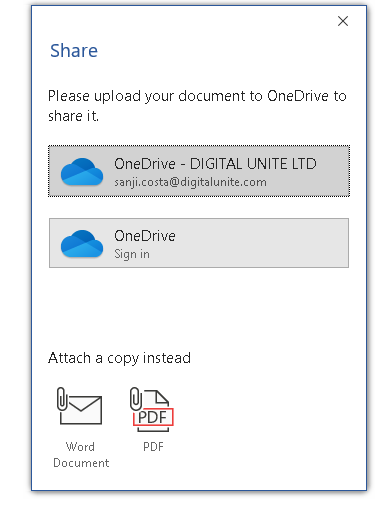 2. Under 'Attach a copy instead', select Word document or PDF.
3. You will be directed to your email program (e.g. Outlook, Gmail, etc.)
4. Add a recipient, type a message if you would like then send the email.
Last updated 25th March 2021, written by Mary Coleman (Digital Champion)