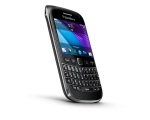 Which is the right smartphone for you depends entirely on what it is you plan to do with the phone. While that may sound like an obvious answer, while all of the operating systems can be used for standard mobile phone voice calls, each platform has its strengths and weaknesses depending on which additional smartphone features you will use the most.
According to research by US research company Nielsen, Apple's iPhone and the BlackBerry are proving most popular with users in the older age brackets, and it's easy to see why.
Here is our breakdown of the pros and cons of two main platforms, with older users in mind.
iPhone
It's no exaggeration to state that Apple's iPhone changed the way we interact with our smartphones. 
Easy to set up right out of the box, and featuring a touch interface that is so intuitive that anyone from two to 102-years-old can effortlessly interact with the device, the iPhone is easy to customise, but also ideal for anyone who wants a smartphone that just works.
As well as offering standard features like email, calendar, internet and messaging, the iPhone also boasts the highest number of applications (apps), such as Skype and Facebook. You can also read books on the device, using Apple's iBooks or Amazon's Kindle app.
It's worth noting, that if you have purchased any music, movies or TV shows through Apple's iTunes Store, the iPhone is the only smartphone that you will be able to play them on.
BlackBerry
Not just a hit with busy executives, RIM's BlackBerry smartphones have proven a hit with older users. 
Thanks largely to its QWERTY keyboard, the BlackBerry is the perfect smartphone for people who intend to type a lot of text messages and emails and would rather avoid a touchscreen.
While BlackBerry smartphones can't boast the breadth and depth of apps that Apple's App Store has to offer, it does include some of the better known apps that you might want. 
However, what many consider to be the BlackBerry's best app is its Messenger, which works like an instant messaging service - such as Google's GTalk - by allowing you to send private or group messages using another BlackBerry users' PIN.