In February 2014, WhatsApp hit the headlines when it was announced Facebook would shell out over £11 billion to buy the instant messaging app.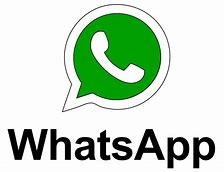 WhatsApp's key features and benefits
You can download WhatsApp for free for iPhone, Android, Nokia and Windows Phone. 
WhatsApp uses your phone's internet connection to send messages and to make calls, so you can avoid text message and calling fees (be aware if you are using it on 3G or 4G it will use up your data allowance).
WhatsApp can be used for one-on-one chats and for group chats. 
You can share videos, text-messages, images and audio media messages with other WhatsApp users. 
WhatsApp now has over 1 billion users worldwide.
WhatsApp does not sell adverts on its network.
WhatsApp uses end-to-end encryption so when you send messages, photos, videos or documents, they can't be seen if intercepted.
Find more information and download the app from www.whatsapp.com or from your device's app store (Google Play of iTunes)
. 
Last updated 31 March 2020