There are literally billions of websites on the internet, making a huge range of information available to you. However, it can be quite daunting when you're trying to locate that one site that you know holds the answer!
This is where a search engine comes in. You type relevant 'keywords' into a search engine, which then looks for pages throughout the internet that contain those words and thus might hold the answer to your question.
Being vigilant on the web and protecting yourself from online identity theft
Using the internet is great to search for what you are looking for, but before you do, think about the questions you need to ask yourself. How best can I find the information for which I am searching? What facts about myself do I feel comfortable revealing to online companies that request information about my identity? 
Nowadays, cyber criminals can use popular search terms to spread malicious software that can infect a users computer and, in some cases, steal a user's identity. McAfee's report suggest keywords such as Free Music Downloads, Game Cheats, Free Ringtones and Solitaire as being the most dangerous web searches. 
1. Be vigilant of the search results generated by each keyword. Some websites carry unwanted adware, spyware, and other malicious software. 
2. Be aware of online games - some often prompt you to install plug-ins or register with a name or email address. 
3. Lots of scammers choose search engines over email spam - to avoid this adjust your internet browser settings so that the browser doesnt run any program unless you allow it to. 
4. Be aware that websites that promise free downloads of movies and music may lead you to a risky website. 
5. All major search engines use cookies - cookies are saved as a record of your preferance but can also be used to store and track your activity online. 
For this guide you'll need:
A computer with internet access.
Step 1: Finding Internet Explorer on Windows 10
To open Internet Explorer, select Start and find Internet Explorer in your programs list. Alternatively, you can use Cortana to enter Internet Explorer in Search . 
Tip: You can pin your favorite apps to the taskbar. Open the app or program, press and hold (or right-click) the icon on the taskbar, and select Pin to taskbar .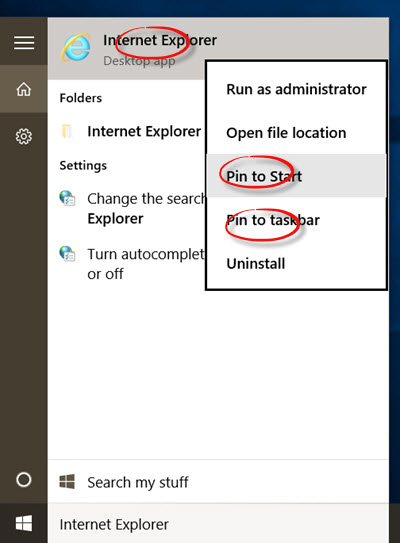 Step 2: Using Internet Explorer
Go to your browser's address bar and type in the address of the search engine website – for instance, https://www.google.co.uk     
Step 3: Using a search engine
All you have to do is enter some keywords in the space provided – called the 'search box' – and then click Search. 
For example, if you put 'holiday' and 'Mauritius' into the search box and click Search, you'll come up with page after page of companies offering holidays in Mauritius.
A search engine can be used to look for products, companies, people, information, images, directions and maps. You'll never again be frustrated by having that answer on the tip of your tongue … just Google the keywords!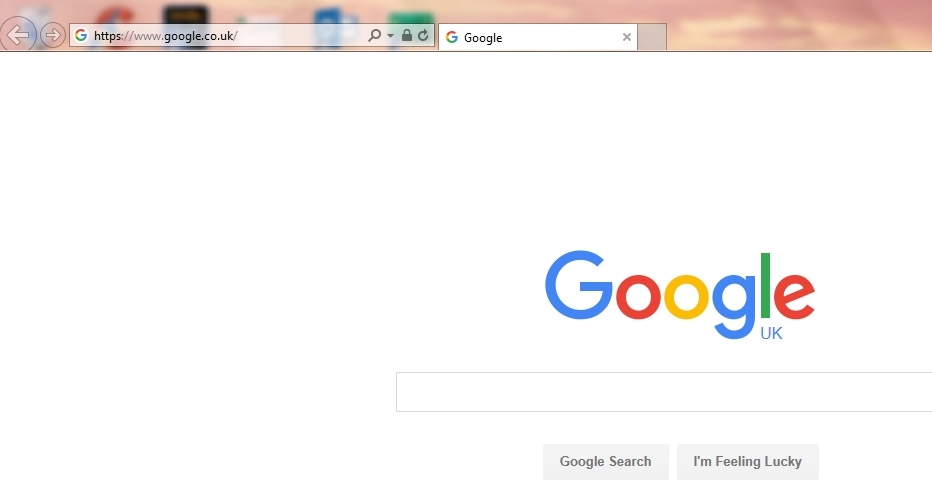 Step 4: Controlling your privacy on your browser
If you go to your Internet Explorer settings, you can configure your privacy, and tailor it to suit you. To do this go into Settings and then hit View Advanced Settings.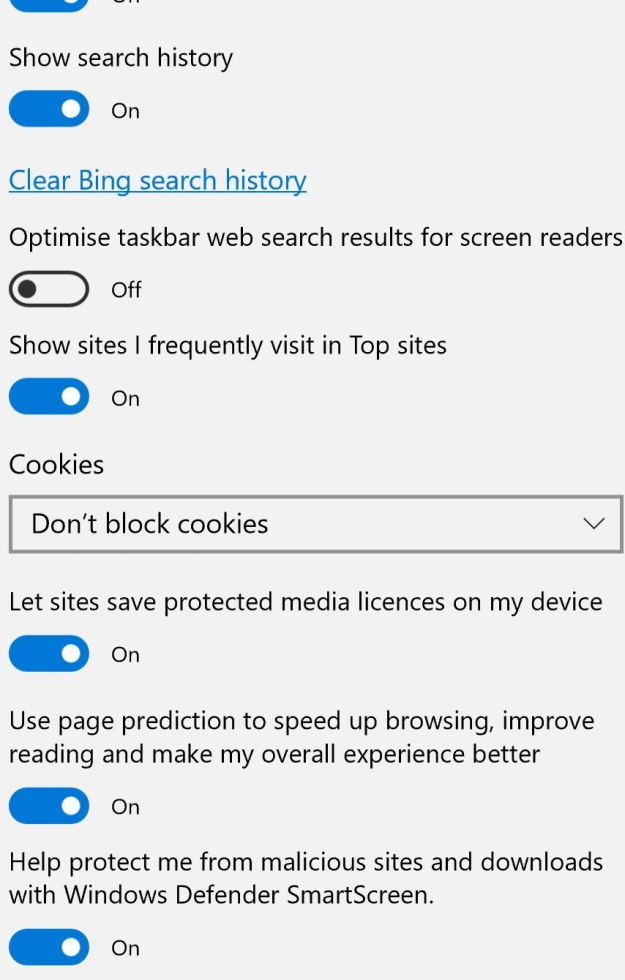 There are many search engines available on the internet. Here are just a few of them:
Updated on 15/05/2018