LinkedIn is a website that enables  social networking between professionals and businesses.  It can show off your talents, skills and experience so that others can see what you do. You can also endorse other businesses/professionals for their skills and they can endorse you. 
This guide shows you how to sign up and use LinkedIn through the website on a desktop or laptop computer, however various LinkedIn smartphone and tablet apps are also available.
You'll need: 
An email address
A browser with internet access
A copy of your curriculum vitae may be helpful
Follow these step-by-step instructions to set up an account on LinkedIn
Step 1: Go to the LinkedIn website on your browser address bar: https://uk.linkedin.com.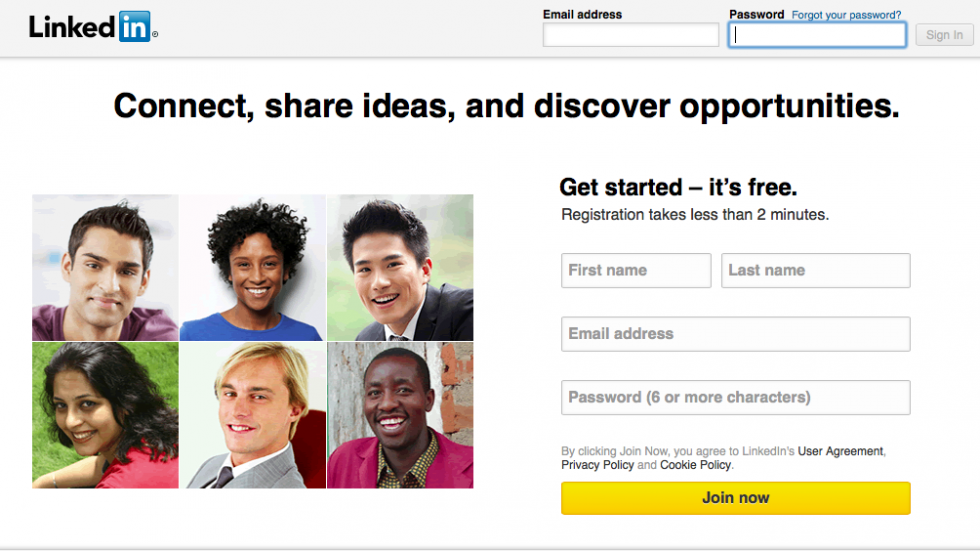 Step 2: You will need to set up an account, so complete the boxes with your first and last name and email address. Choose a password and click Join now.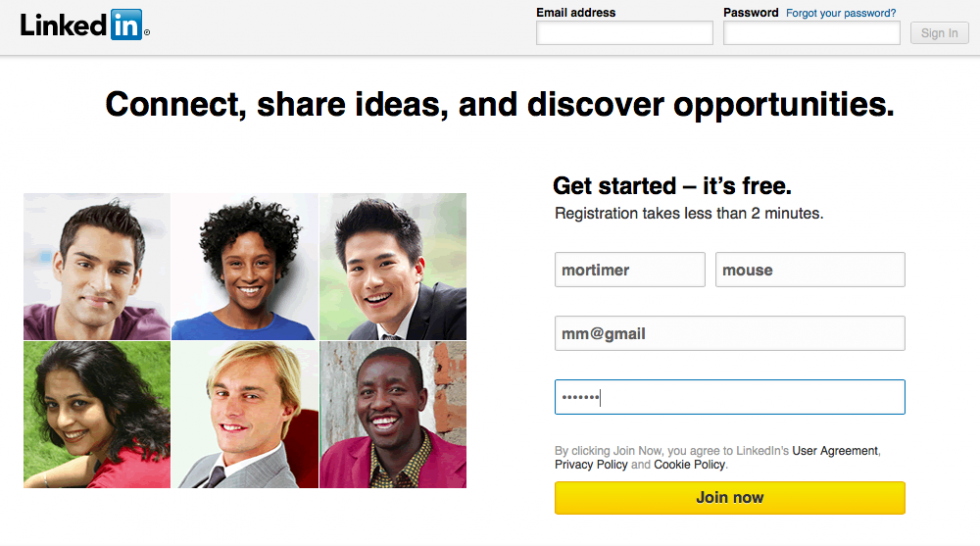 Step 3: Complete your details with your postcode, job title – tick the box if you are self employed. If not, type in your employer and find from the list offered. Once you have completed the details, click Create my profile.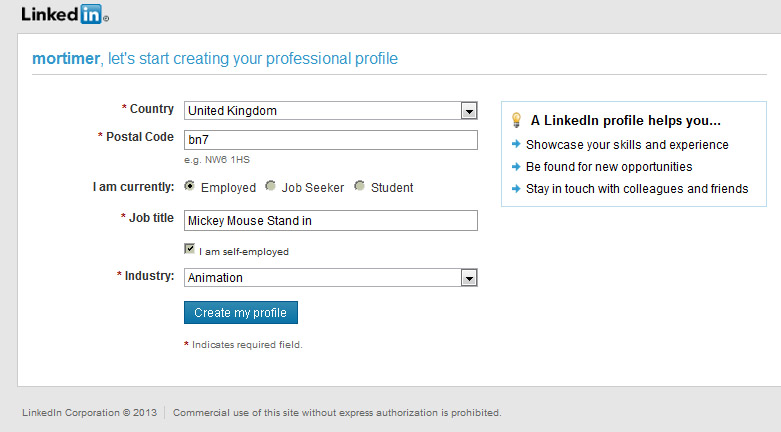 Step 4: You will then go to the first page, complete your email and password again and click Continue.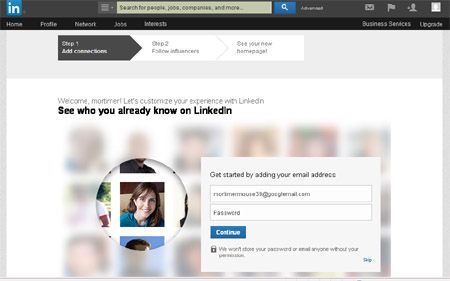 Step 5: You will be encouraged to find anyone that you know, who has already signed up to LinkedIn.
Step 6: You will be encouraged to choose a 'business influence' if you wish to. You can skip these prompts, however. 
Step 7: Click on See your new homepage. 
Step 8: On your homepage, you will be asked to confirm your email address - an email from LinkedIn will have been sent to you for this purpose. Check your email inbox and confirm and verify your account by following the instructions within the email.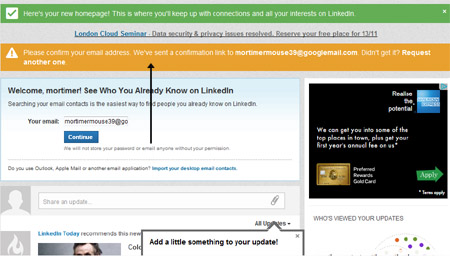 Step 9: Once you have confirmed your email, you can then setup your profile. Click on Profile.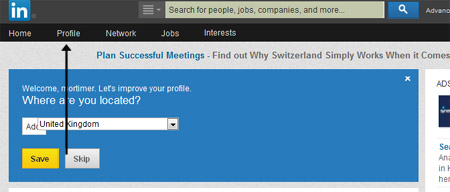 Step 10: Click on Edit Profile.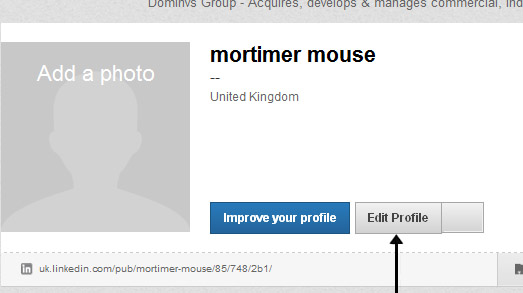 Step 11: You can now start to build up your professional profile, importing a CV, adding your skills and expertise etc. Click on each item such as experience and education, interests and personal details.
Once you have finished click on Done editing.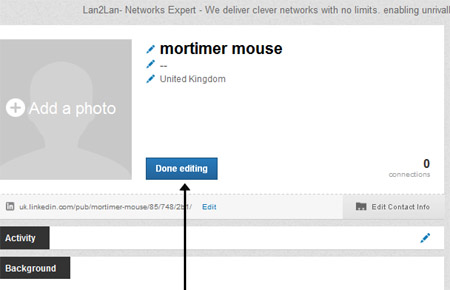 Step 12: To find people that you know or have worked with, click on Network at the top of the screen and then Add connections.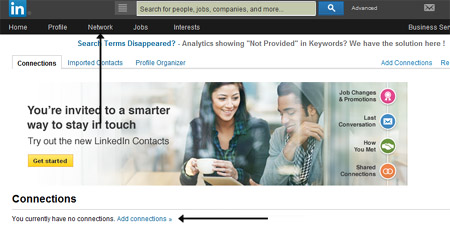 Step 13: Once you've completed all your relevant details and some connections, you can endorse other professionals, or ask them to endorse you for your skills. 
You may receive requests from other professionals to add them to your list of connections. You can decide whether to allow this or not once you have seen their profile. It is the connections and social networking that are the main uses of the site – to get known and to know other people through those connections.
Karen Maxwell is a Digital Unite tutor and assessor/trainer of computer accessibility.