Twitter is a social networking site that allows users to share thoughts, links, pictures or videos. It is also a handy tool for keeping up-to-date with news events anywhere in the world as they are happening. Each post is known as a 'tweet', and must consist of fewer than 140 characters, including hyperlinks to any articles. images or video.
To add your details and be able to tweet, you must have a user account, which is free.
You'll need:
a computer that's connected to the internet
an email account.
Follow these step-by-step instructions to create a Twitter account using a Windows 10 computer. 
Step 1: Go to the Twitter website, where you will see a sign-up form on the homepage.
Step 2: Click Sign up for Twitter.

Step 3: Type in your name and phone number. Alternatively, you can type in your email instead. If Twitter is happy with the information you have entered you will be able to click on the Next button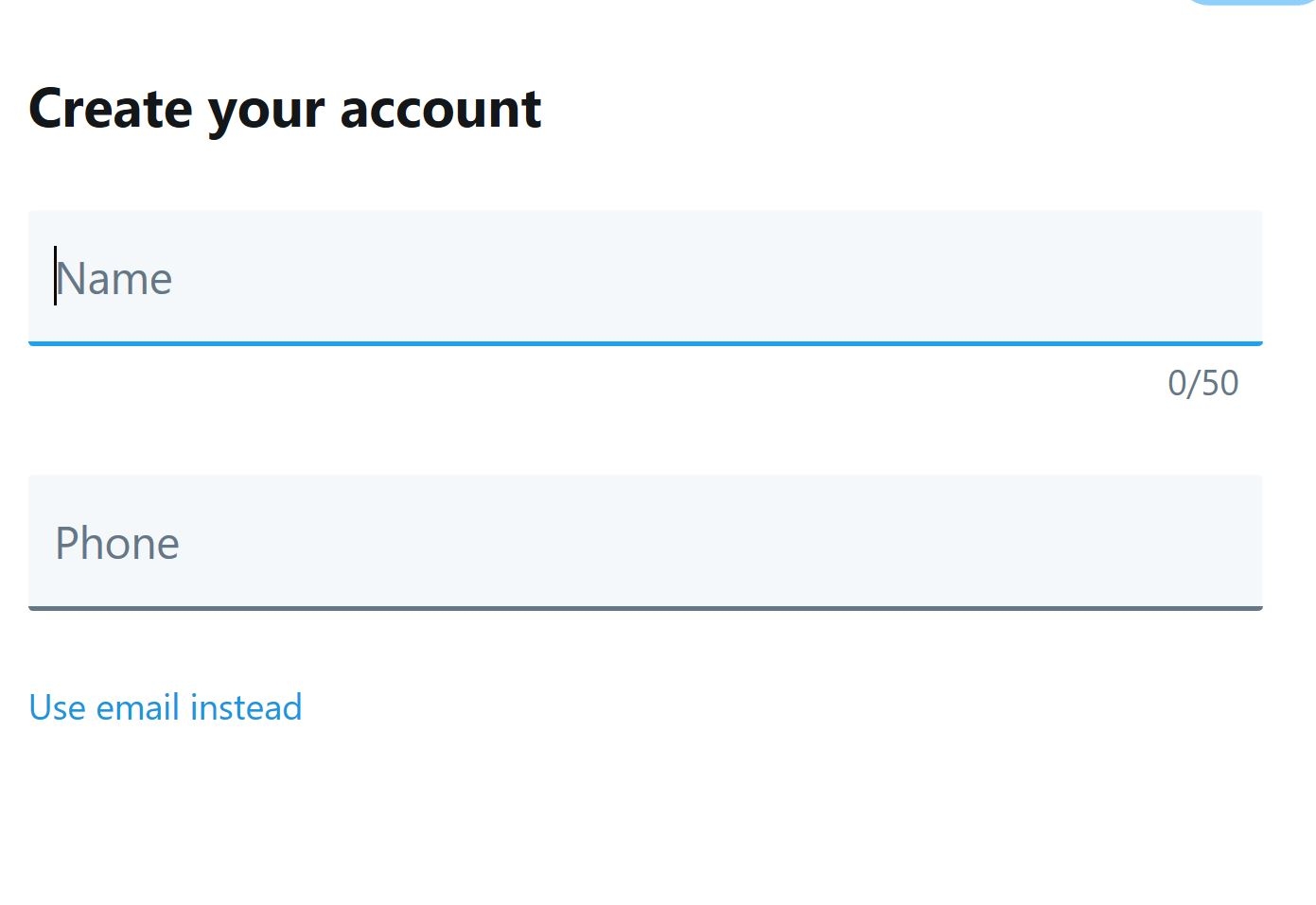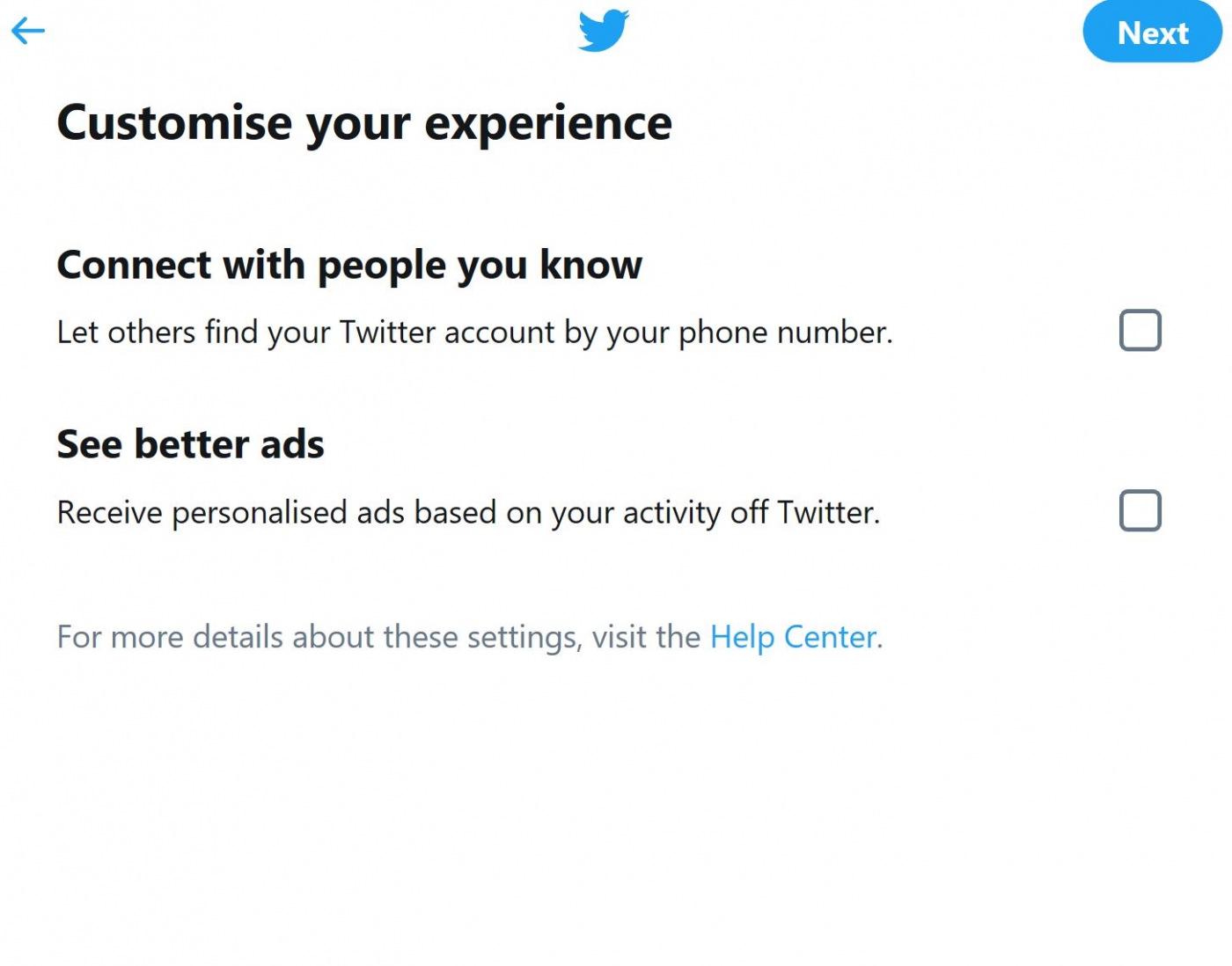 Step 4: Customise your experience by connecting with people you know. Or you can also opt in or out of receiving personalised ads based on your activity on Twitter. Once you have done this, a verification code will be sent to the mobile number you used to register to Twitter with, type in the verification code and click on Next.  
Step 5: Enter a password that shouldn't be easy to guess – avoid birthdays and your children's names. The strength of the password entered is graded by Twitter. Entering an easy password such as 'password' will trigger a prompt for you to enter something more secure.
Step 6: Add some topics you may be interested in by clicking on the buttons, then click on Next. Twitter will send you some suggestions of people to follow based on your interests. You can opt in or out of switching on Twitter notifications on the next page. Once you have clicked on Next, Twitter will automatically create your new account.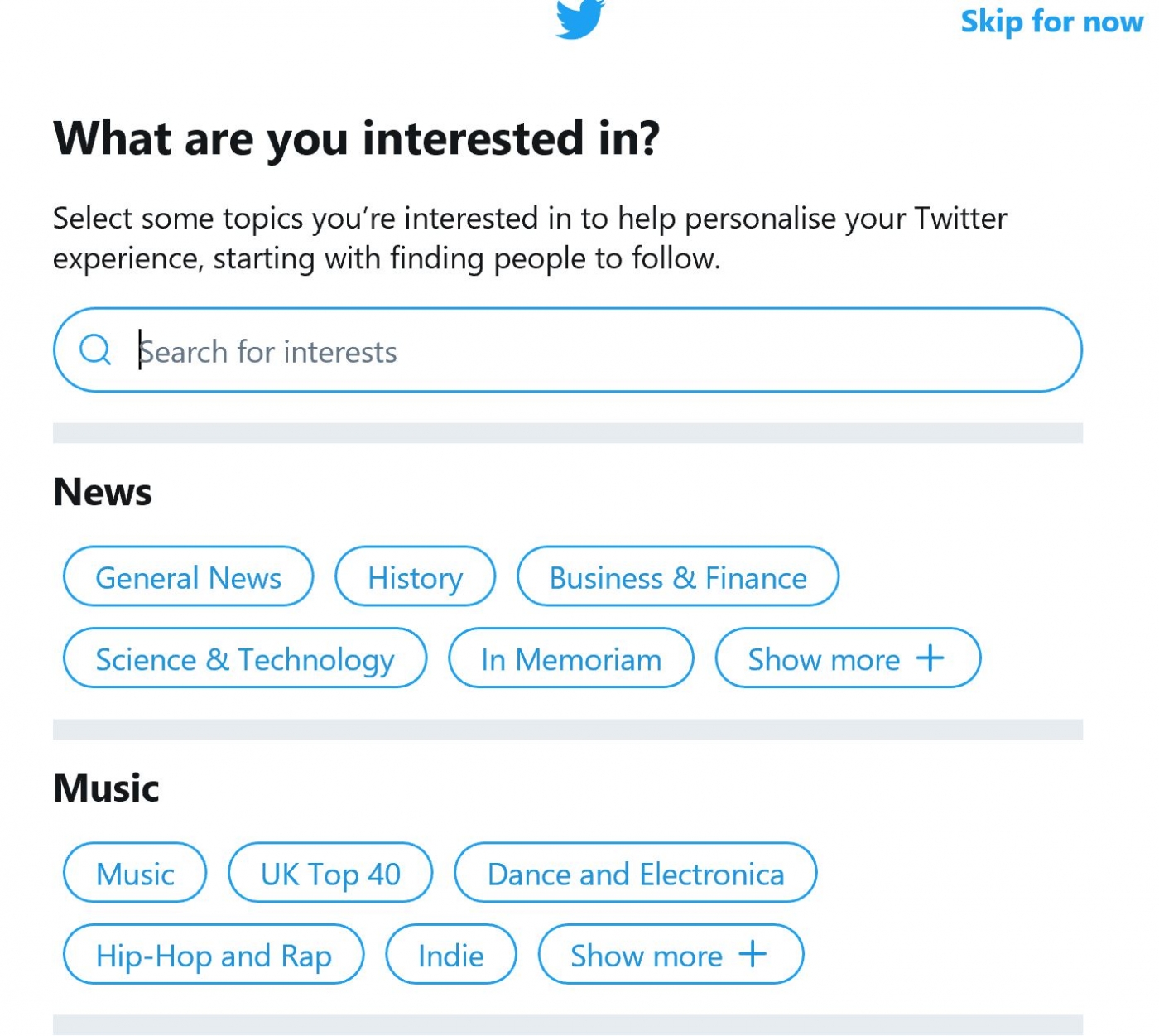 Step 7: If you know of a Twitter user by name that you would like to follow – a person, company or another organisation, such as Digital Unite – enter that name into the search box and click Search. You'll receive a list of possibilities, including people and tweets containing your search terns.

Step 8: 
If you recognise the person or organisation you're interested in, you can have a look at your Who to follow list. Simply click on Follow to keep up to date with their Twitter feed.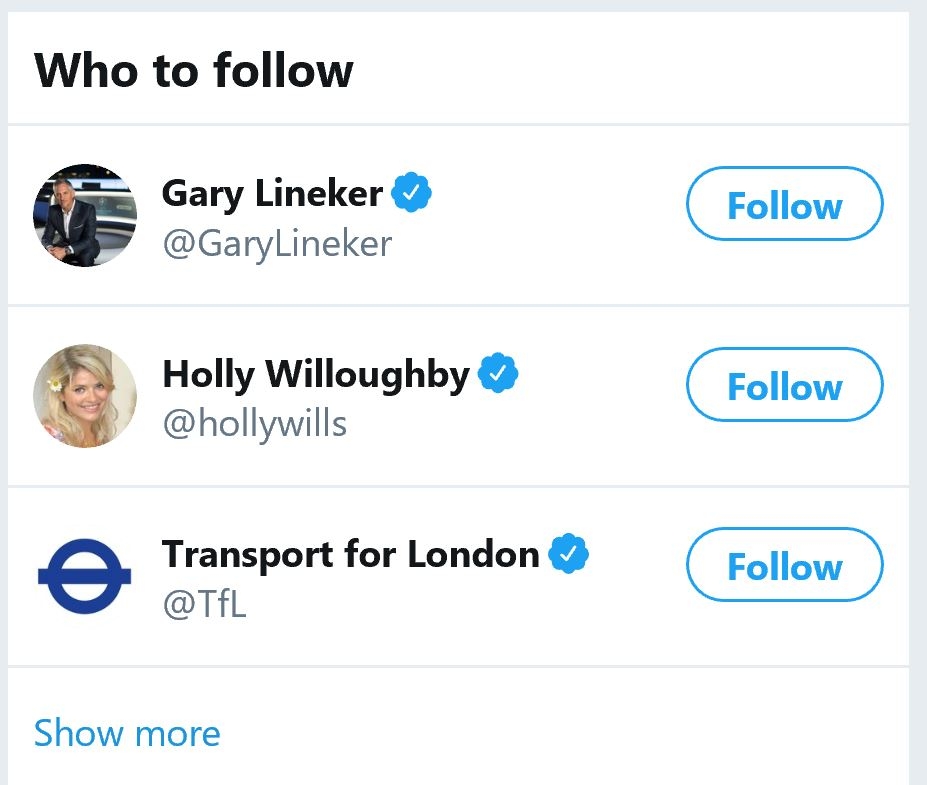 Step 8: You'll now see your timeline – more commonly known as your 'Twitter stream'. This shows tweets from the accounts you follow as they are posted. 
Items listed under 'Trends for you' show what's currently popular on Twitter, not just who you are following. You can click on these hashtags to find more Twitter feeds.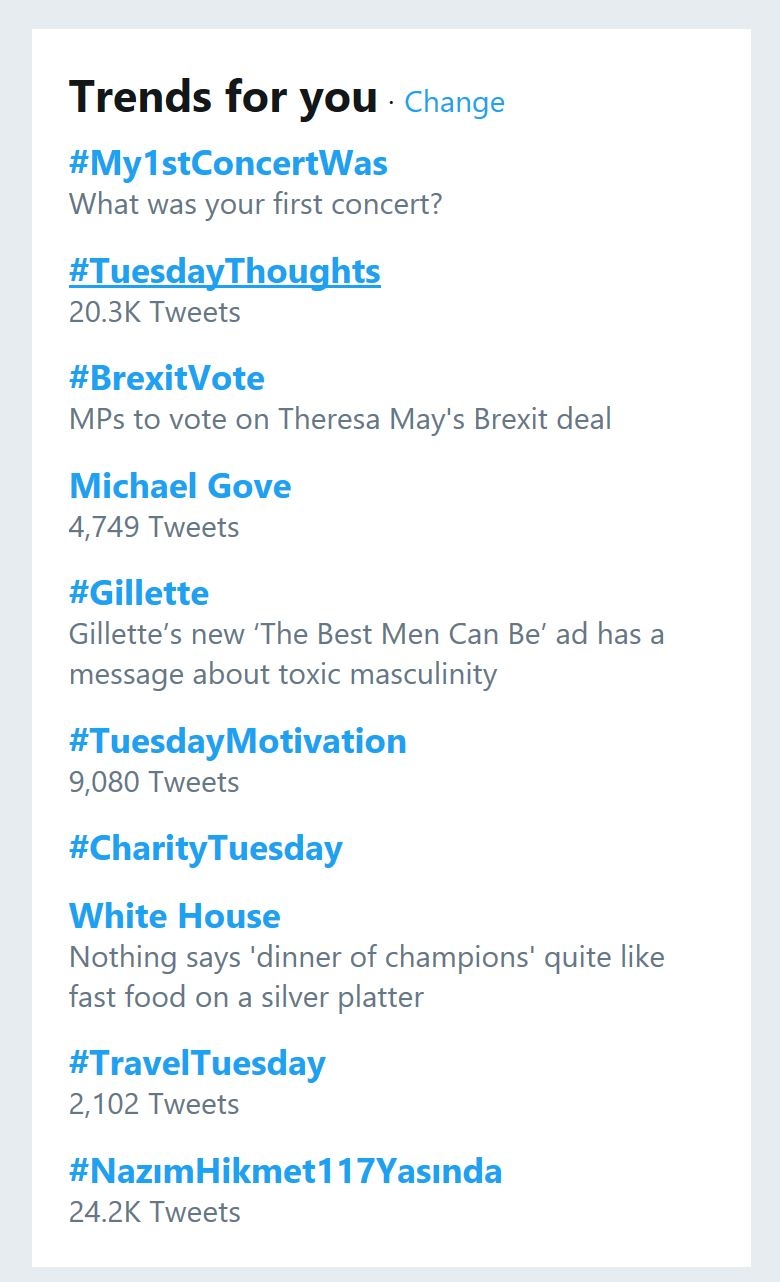 To look at the details of a specific account that you're following, click their name or the picture accompanying the name and their profile information will pop-up.

Step 9: Any 'mentions' (people tagging your Twitter name in their tweets), new 'followers' (people subscribing to your tweets) or 'retweets' (another user sharing your tweet with their followers) will appear in Twitter's 'Notifications' section.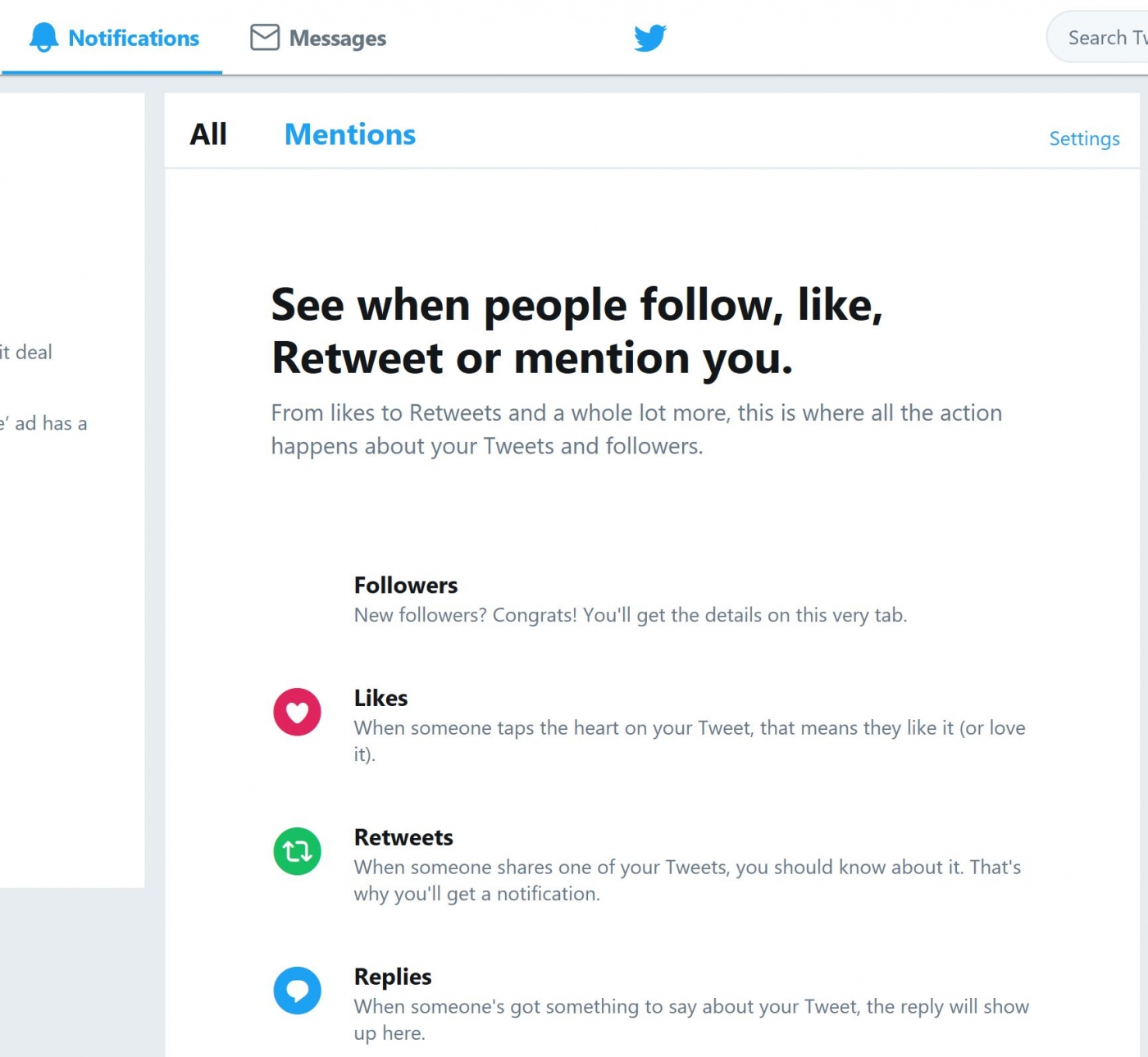 Step 10: You can edit your profile information, set a new image to appear as your avatar, or even change the background on your page at any time, by clicking on the profile icon in the right-hand corner of any page and selecting Edit profile. Personalising your profile will allow you to tell prospective 'followers' a little bit about yourself, including your 'Location' and a brief 'Bio', explaining who you are and/or what your interests are.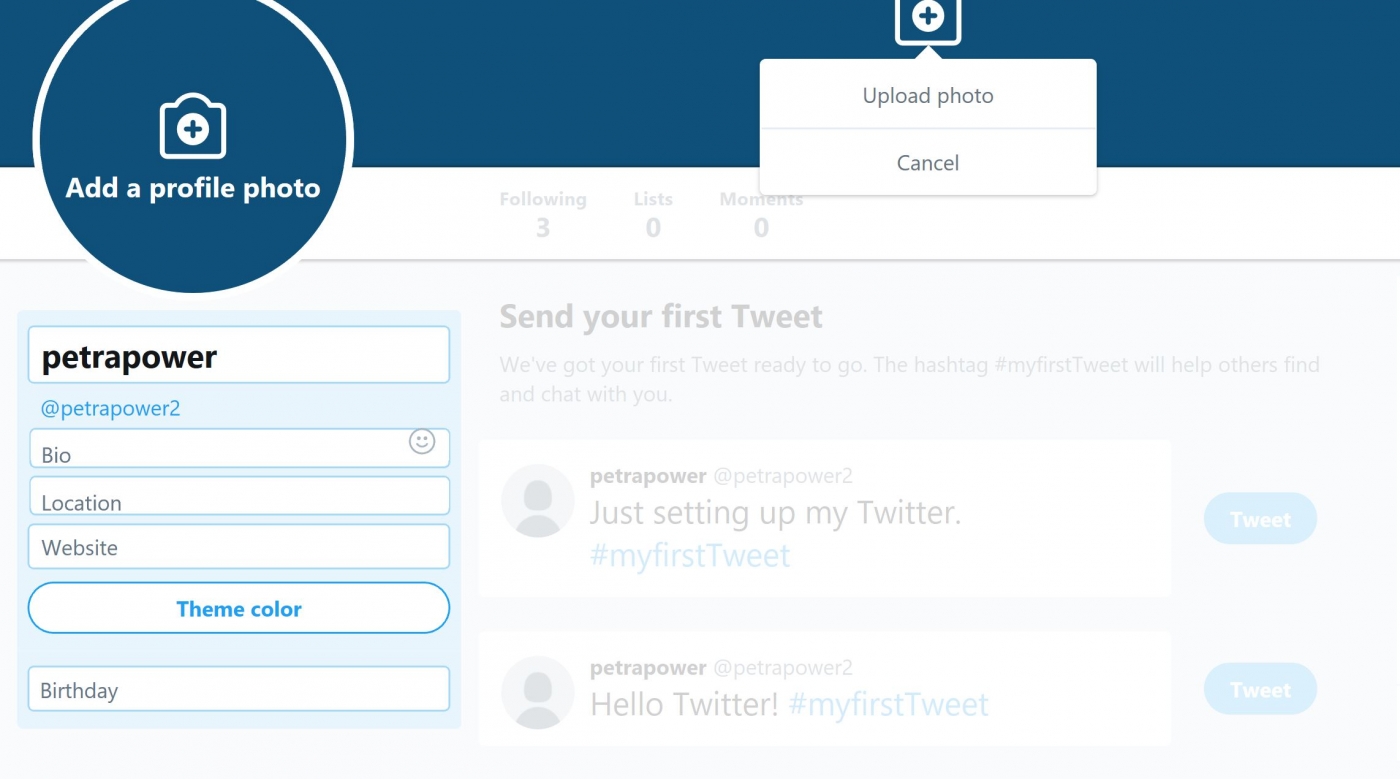 Step 11: To compose a new Tweet, click on Tweet, then you can hashtag and tag other Twitter accounts by adding a '@' before their username. One you are done click on Tweet to share it on your page and to your followers. We have some more information on how to do this on our How to Tweet guide. 

Step 12: To change your privacy settings click on the profile icon then Settings and Privacy. From here you can set up a login verification or deactivate your account. Click on Save changes when you have finished.
Top tip: If you would like to create your own images to use as a Twitter profile picture or to decorate your Twitter profile, try website https://www.canva.com/twitter/ for free, easy-to-use image creation.
Online safety information
Protect your identity and personal information by never sharing your personal details such as your email address, name, and mobile phone number
Avoid web-based applications that ask you to supply your Twitter username and password
Regularly change your password 
Avoid clicking unsafe websites by checking the URL
Beware of unsolicited direct messages
Remember to block and report spam
Use an anti-virus and firewall software on your computer or device
This guide was last updated on 15/01/2019