Angela Rippon commends local organisations for helping others to get online
Submitted by Katharinet on 17th June 2014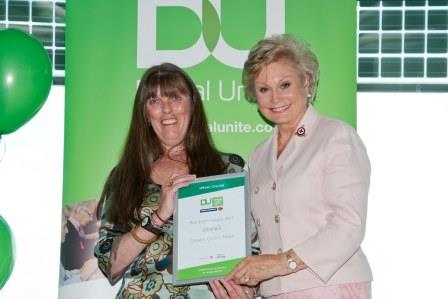 On Thursday 12 June 2014, broadcaster and presenter Angela Rippon presented awards to nine local organisations that helped older people and others to get online as part of Spring Online 2014.
Taking place at the City Hall in London the Digital Unite Spring Online Best Event Awards, in association with Carphone Warehouse, celebrated the outstanding work by local volunteers and organisations for this year's campaign. The Deputy Mayor of London for Business and Enterprise, Kit Malthouse, was also there commending everyone involved.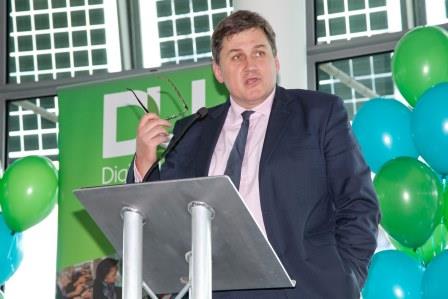 Hundreds of organisations took part in Spring Online in April, holding free digital taster events across the UK, aimed at encouraging and supporting local people, particularly older people, to take their first steps with digital technology. As a result around 14,000 people were helped to get online, many for the first time.
The winning organisations to receive the Spring Online Best Event Awards 2014 from Angela Rippon were:
Winner – Citizens Online, Nairn
Joint Runner Up - Wigan & Leigh Housing
Joint Runner Up – Get It Together Barnsley / Berneslai Homes
Best Smaller Event (maximum 9 people) – Get NPT Online
Best Carphone Warehouse in-store Event – Carphone Warehouse Plymouth
Best Carphone Warehouse Community Event – Carphone Warehouse Chester
Best UK Online Centre – Age UK Banbury
Best Event held by the Digital Champions Network – Peabody Housing
Highly Commended – The Post Office and Fujitsu UK
Speaking about Spring Online 2014 Angela Rippon said: "The internet is this amazing source of information and tools to help people to be an active part of modern society and to support and enhance their everyday lives. It is so important that everyone is given the opportunity to see what a difference being online can make and I have been delighted to hear about the impact of Spring Online and the incredible work of this year's event holders".
Dick Stroud of Digital Unite said: "Many congratulations to Citizens Online Nairn for their award success and to all of our event holders, who did such a tremendous job in helping thousands of people to 'spring online' this year. It's clear that Spring Online remains as vital as ever to bridge the digital divide, to help people make the most of technology and enhance their daily lives. We're tremendously grateful to all those volunteers who took part in the campaign with such enthusiasm and commitment, and above all, passion for helping others to recognise the benefits that technology can bring to their lives."
For more information visit www.digitalunite.com/spring-online