Digital Unite is delighted to be working with Nottinghamshire County Council on the delivery of its Digital Champions Network for the third year running.
The County Council launched the Nottinghamshire Digital Champions Network (NDCN) in April 2015 as part of the Better Broadband for Nottinghamshire Programme. Figures show that across Nottinghamshire around 148,000 people are latent or non-internet users, equivalent to 1 in 6 residents¹.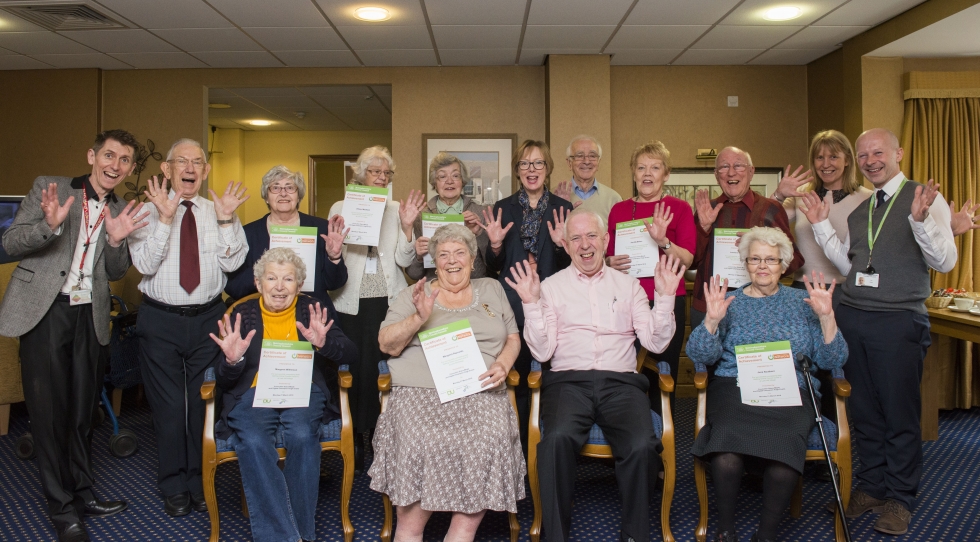 Over the past two years the number of local volunteers joining the Network has continued to increase and there are now over 90 Digital Champions accessing the training and support provided by Digital Unite. The Champions have supported dozens of residents, helping to increase digital engagement across the county in a variety of ways.
Highlights of the Network's success in Nottinghamshire include:
●        Digital Champions Hugh Evans and Senga Bovington supporting residents at Lark Hill Retirement Village with a 10 week computer club. One of its residents, Penny said: "My confidence has increased so much that I was able to haggle down the price of a new item of furniture by several hundred pounds because I had seen the lower price on the internet. Before I met the Digital Champions I would never have thought about looking into new things that way. Being online has really enlightened my world!"
●        Milly Alonso, a Tenant Involvement Officer and Digital Champion launching weekly computer support sessions at the community centres of two of Mansfield's District Council's sheltered housing schemes. Milly said: "These new classes have been introduced in response to our residents asking for support with developing their digital skills. I've been busy enlisting volunteers to help and that's where the Nottinghamshire Digital Champions Network has made a real difference."
●        Digital Champion, John Peberdy working with learners at a local McCarthy & Stone retirement complex using 'hand me down' Tablets/iPads. John has been teaching the basics to his learners who have an age group of 75+ and has enjoyed meeting new people and people that he wouldn't otherwise have met.
Steven Adams, Broadband Engagement Officer at Nottinghamshire County Council said:
"The Nottinghamshire Digital Champions Network has provided us with a cost effective and flexible approach to building new local capacity that can deliver meaningful digital engagement. We have been delighted to see the ongoing growth in the Network over the last two years and the different ways our Champions have had or are working to have a demonstrable impact in their local communities.
"Now, with such an established and successful Digital Champion model and an enthusiastic volunteer community, we will be working to ensure that this support is made even more accessible to those who need it most. We are looking forward to working with Digital Unite over the coming 12 months to further extend the reach of the programme and help many more residents with developing their digital skills and confidence."
For more information visit www.digitalchampionsnetwork.com/nottinghamshire
¹ONS Internet Users 2016