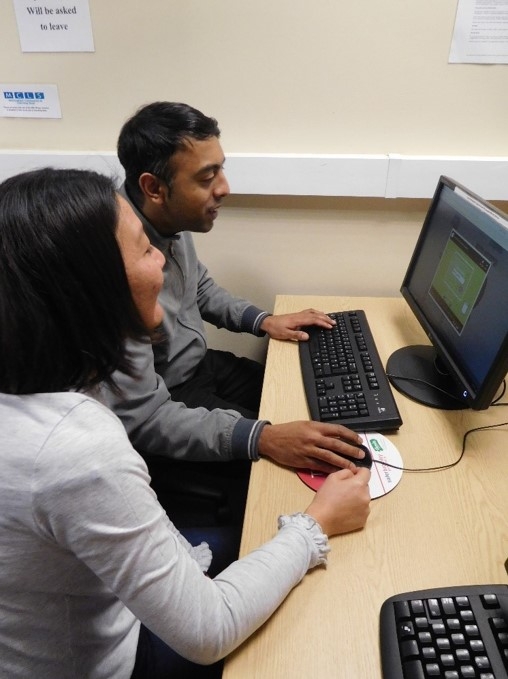 The great thing about Digital Champions is that they often have a fantastic wealth of knowledge and experience that they can share with others within their communities.
One such Digital Champion is Peggy, who supports The Mottingham Community and Learning Shop in London. A trained teacher and a trainee accountant, Peggy helps out at the centre's weekly computer drop-in sessions.
"Helping others makes me feel happy"
Peggy loves the role, as she says "I love interacting with people, and helping others makes me feel happy. Every week is different, there really is no typical day, or question that you get asked".
Peggy has helped people with all sorts, to name just a few topics, these include Fitbits, applying for jobs online, online shopping, Powerpoint, ipads and file management. She has also run a training session on Photoshop for the centre staff. "Although I don't always know the answer, between the staff and myself we always manage to work it out".
Sharing her skills to promote the Digital Champion support
Peggy has also shared her skills to support the Centre, designing a leaflet and video to promote the computer courses. Mat from the Centre said "We have tried everything we could think of to get more people to attend our courses, so it has been great working with Peggy and other enthusiastic Digital Champions, who have helped us to come up with new ideas for promoting our services".
Peggy is a Clarion Futures Digital Champion, who completed training through the Digital Champions Network. She says "The courses were a great refresher on teaching styles, they also made me think about aspects of the role that I hadn't thought about before".
Click here to find out more about being a member of Digital Unite's Digital Champions Network.