Futures Housing Group has become the newest housing member of Digital Unite's Digital Champions Network.
Joining as part of the national Lottery funded One Digital programme, Futures Housing provides homes across Derbyshire, Nottinghamshire and Northamptonshire.
The housing provider is looking to train up to 20 staff and involved customers so they can give digital skills support to their residents. Being part of the Network gives Futures Housing a structured way to formally recognise the role colleagues and volunteers play in helping their communities online.
Lisa Gascoyne, Neighbourhoods Manager at Futures Housing said "It is really important we're able to support our residents to be online and help them enjoy all of the benefits that digital technology offers. Being part of the Digital Champions Network will enable us to improve the capability amongst our staff and volunteers to give customers the digital confidence and skills they need. We're excited about the possibilities ahead." 
About the Digital Champions Network
Digital Unite's Digital Champions Network is a unique and comprehensive training and support system for aspiring and experienced Digital Champions. It offers a wide range of self-study online courses to develop a Digital Champion's skillset and meet different learner needs. All of the courses are linked to the national Open Badges schemes to evidence personal and professional development. There is also a structured Resource Centre collating over 500 ready-to-use training and teaching resources and a web app enabling Champions to record their learner interactions quickly and easily.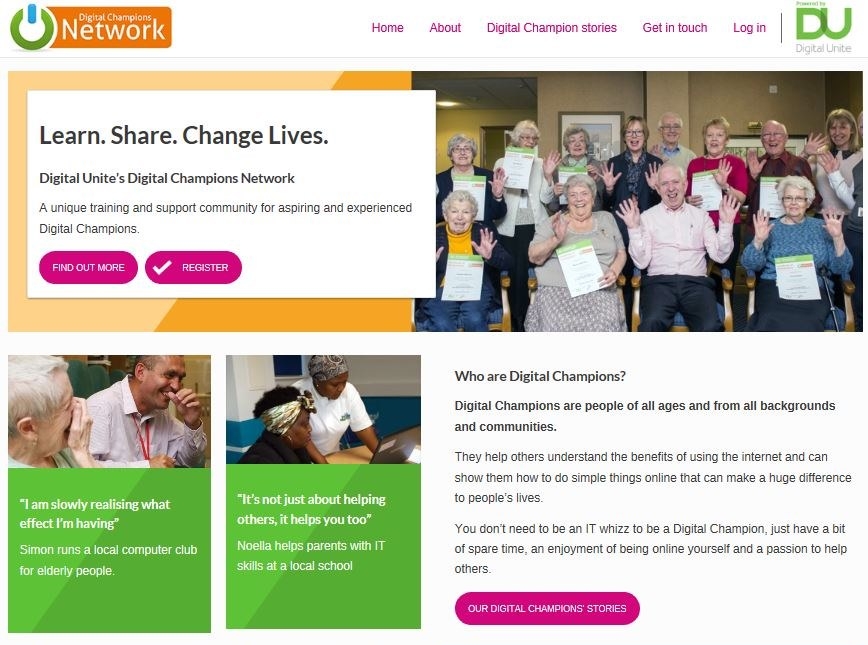 Other housing members of the Digital Champions Network include:
Catalyst
Chislehurst & Sidcup HA
Clarion Futures
Grand Union Housing Group
Guinness Care
Hanover Housing
Johnnie Johnson Housing
Metropolitan
Riverside
Roseberry
Sutton Housing Society
The Blue House
Worthing Homes
.