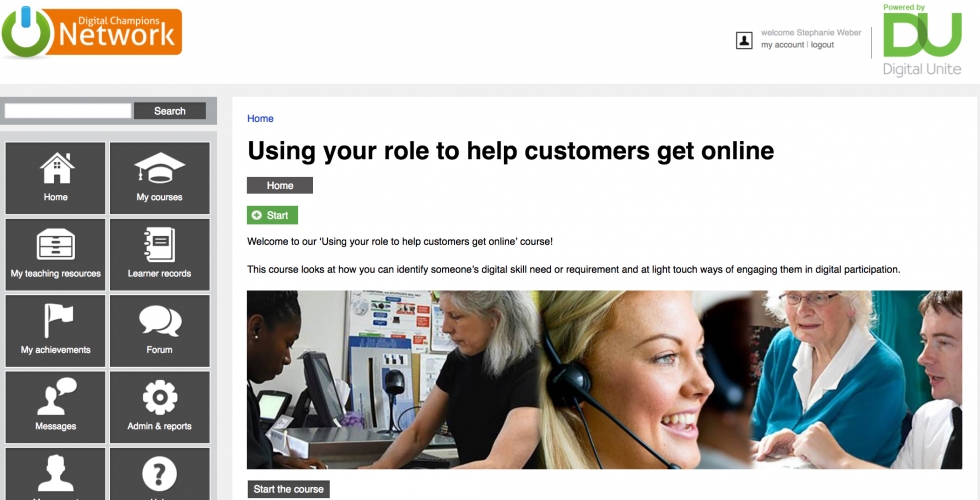 A new course to help frontline staff with supporting customers with digital skills is now available on Digital Unite's Digital Champions Network (DCN).
The course, entitled Using your role to help customers get online, has been developed in partnership with the London Borough of Waltham Forest. The council joined the Digital Champions Network as part of their Assisted Digital strategy and they now have 120 Digital Champion volunteers, many of whom are frontline staff.
The self-study online course will help those working in frontline, customer-facing roles to identify and provide digital skills support to customers as part of their everyday interactions. It covers aspects such identifying the appropriate contexts for offering a digital alternative to residents and increasing a staff member's ability and confidence to signpost residents to further digital support.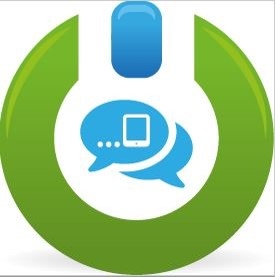 Using your role to help customers get online comes complete with its own Digital Badge as part of the national Open Badges approach to certified learning that staff can use to evidence their Digital Champion training.
The Digital Champions Network (DCN) is Digital Unite's unique and comprehensive training and support platform for Digital Champions. It provides a range of essential e-learning courses that are designed to meet the needs of Champions working in different settings and with a wide range of learners. The Network also has a moderated peer-to-peer forum, hundreds of teaching resources and data tracking mechanics for programme evaluation. To date the DCN has successfully trained thousands of Digital Champions across the UK from more than 30 member organisations.