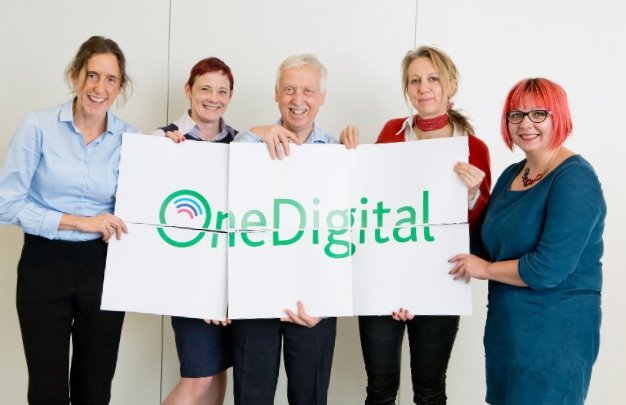 A pioneering initiative that supports people to improve their digital skills is being extended for a further three years thanks to £4 million of National Lottery funding from the Big Lottery Fund.
The programme, One Digital, aims to support people to get online or to develop their basic digital skills through the help of Digital Champions, who have been trained to provide one-to-one support.
The consortium partners include Digital Unite, Age UK, Citizens Online, Clarion Housing Group and the Scottish Council of Voluntary Organisations, and this second phase of funding will be used to expand the programme and transform digital skills through hundreds of local organisations. It aims to reach another 40,000 people through 4,000 Digital Champions, improving the digital skills of those who can benefit most.
Results from the programme's first phase found that of those surveyed, more than 80 percent said they have more confidence in their basic digital skills, a better understanding of the benefits of digital technologies, and increased motivation to use them.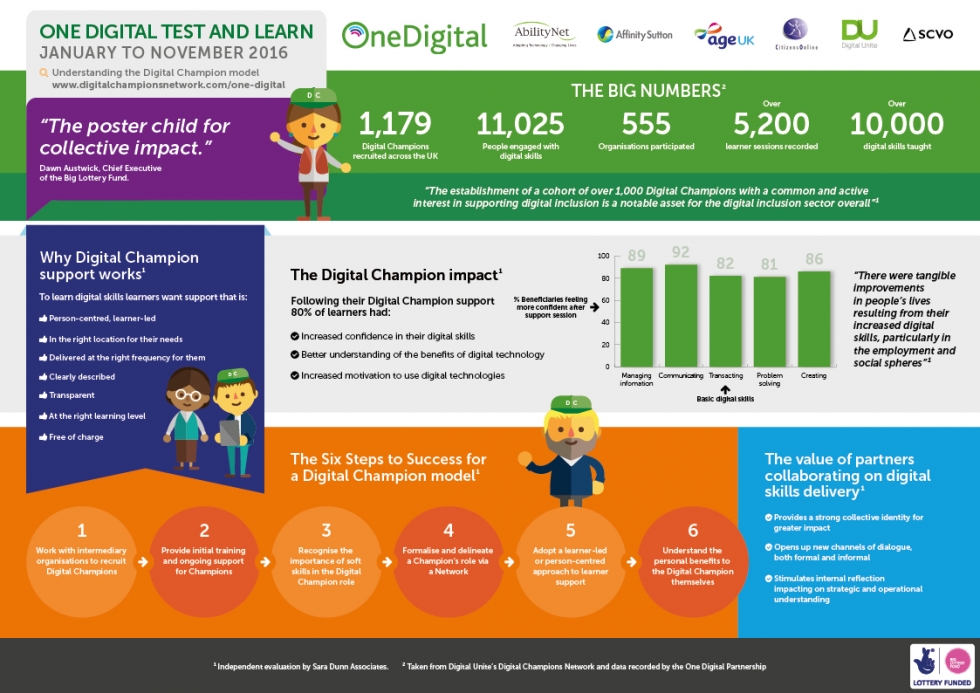 One person said: "It has changed my life. I had no confidence in myself. But once I learned to use the iPad, to get in touch with people, I actually started to do things that I have always wanted to do but have never had the confidence to do. I am learning to swim! And I have joined an art class. All because I got a bit more confidence in myself through going to the computer sessions."
Together, One Digital will benefit young adults seeking work, over 65s, charities and the people they support. Having better digital skills and more confidence will enable people to access essential online services, search and apply for jobs and stay in touch with friends and family.
Steve Hampson, Head of Innovation & Programmes at Age UK, said: "Being confident in your own digital skills isn't just a nice to have; improved digital skills enable people to apply for jobs, pay bills and get the most cost-effective goods and services.
"The success of the first phase of One Digital shows just how much can be achieved when diverse organisations work together. We're particularly pleased to have established a strong cohort of Digital Champions with a common and active interest in supporting digital inclusion. We look forward to the second phase of One Digital which will enable us to support many more people to get online, learn new skills and get more out of the digital world."
Joe Ferns, Big Lottery Fund UK and Knowledge Director, said: "It's important people of all ages have the opportunity to develop the right digital skills. This National Lottery funding will enable communities across the country to learn from one other and confidently navigate the digital world, whether it's accessing online services or connecting with friends."