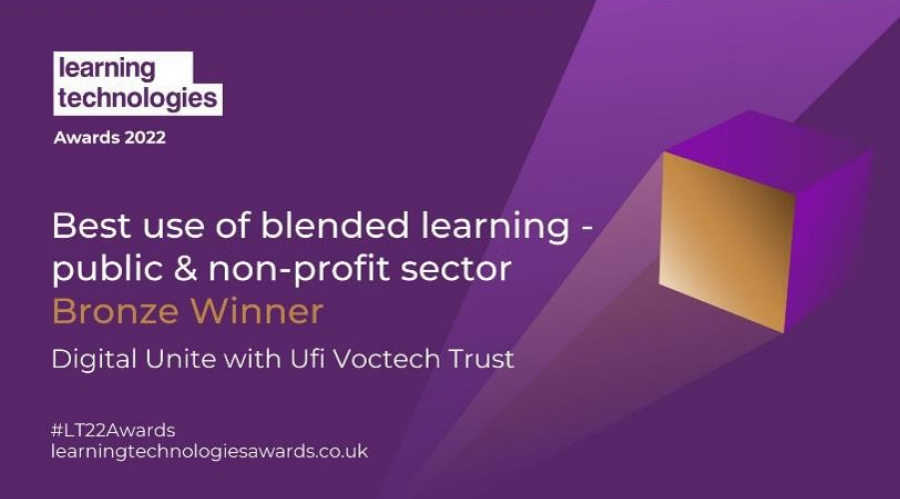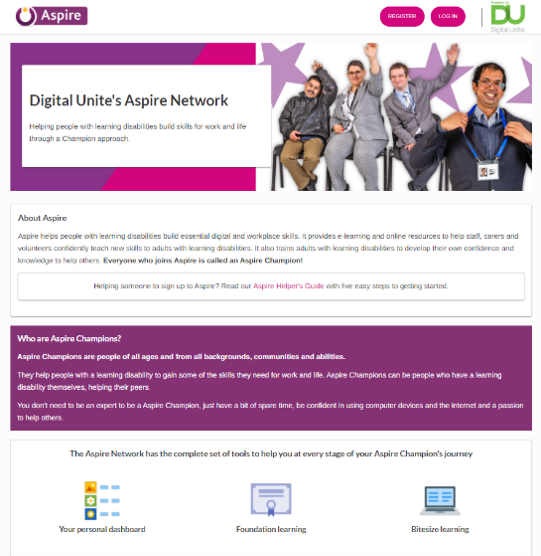 We were delighted to receive the Bronze Award for Best Use of Blended Learning at the Learning Technologies Awards 2022 on 16 November.
The Award recognises our Aspire Network that helps people with learning disabilities and their supporters gain essential skills for life and work.
Aspire was initially funded by the Ufi Voc Tech Trust and developed in partnership with Rix Research and Development Centre and Mencap. It provides e-learning and online resources to help staff, carers and volunteers confidently teach new skills to adults with learning disabilities. It also trains adults with learning disabilities to develop their own confidence and knowledge to help others. Everyone who joins Aspire is called an Aspire Champion.
Aspire uses the same teaching and training principles as our Digital Champions Network but its functionality, content, learning formats and commercial offerings were researched and refined in context of this specific user group. It is a peer-to-peer training model that successfully combines online learning and co-created materials with everyday opportunities for practice and reinforcement.
To date the Aspire training has been used by over 300 Champions with 97% recommending the support and has helped people with learning disabilities find new opportunities for life and work.
For more information visit the Aspire Network or contact the Digital Unite team.