Digital Unite has released a range of new guides to help local councillors with navigating and embracing digital technology in their day to day role.
Developed in partnership with the London Borough of Waltham Forest and benefiting from the insight of their own councillors the guides cover a variety of topics:
Cyberbullying
Internet security
How to signpost residents to digital skills support
How to set up and run your Facebook page
How to build and manage your Twitter following
​How to make councillor surgeries more digitally connected
How to run a virtual surgery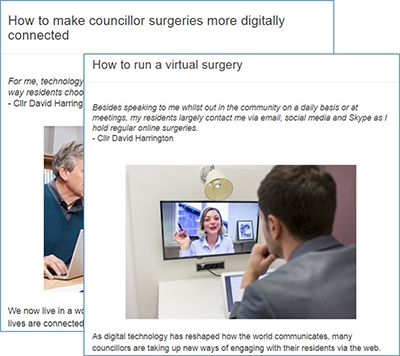 As the bridge between citizens and their council, Councillors play a vital role in engaging and supporting local communities. Understanding how to use digital tools to enhance the service they provide and how to guide residents to digital skills support is becoming a key part of their role in today's modern society.
The new resources are available as part of membership to Digital Unite's Digital Champions Network and complement their award-winning range of how-to digital skills guides. They can also form part of a dedicated Digital Unite guide portal on an organisation's website which is available for free, read more.

Chris Hutson, Project Manager for Waltham Forest Digital Champions Network said: "Developing support for our Councillors was a natural part of our overall digital ambitions and these guides have become a valuable reference point. We would like to thank our councillors who gave their time to contribute to these new resources and we look forward to seeing them shared widely with other councils across Digital Unite's Network."
Get in touch
To find out how to join the Digital Champions Network and benefit from Lottery funded membership get in touch with a member of the team today!