A team of IT volunteers in Adur & Worthing is benefitting from the training and support on the Digital Unite's Digital Champions Network, thanks to the national Lottery-funded One Digital programme.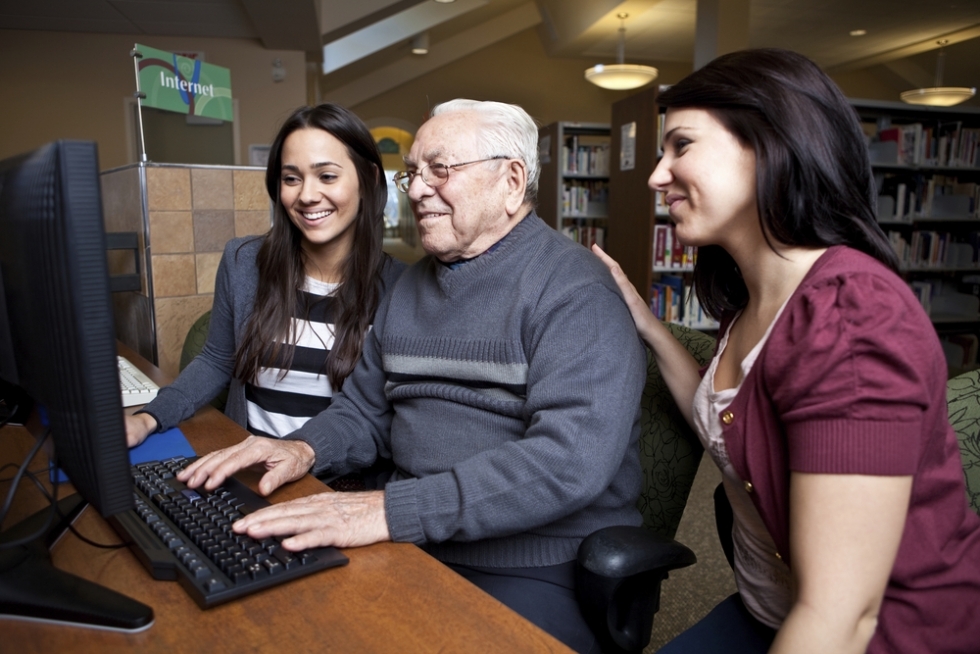 IT Junction is a community service funded by Adur & Worthing Borough Council where local residents can gain free access to a computer and the internet, one to one support and online courses. Eleven IT Junction sites across the south coast are run by volunteers who help unemployed people with digital skills to get them back into work.
The Council joined the Digital Champions Network to provide standardised training and tools for their volunteers so they can enhance the support they give to local residents and be helped with their own employment opportunities.
Leigh-Anna Barber, Community Project Co-ordinator at Adur & Worthing Councils said: "Our IT Junctions play a vital role in local communities providing much needed help and support with digital and emotional isolation. Without our amazing volunteers we simply would not be able to provide this service that many people now rely on. Joining the Digital Champions Network has enabled us to give something back to our volunteers and help them into paid work also. The certified training and extensive resources extends their knowledge, their skills and their confidence and also means every visitor to our centre can receive even better digital skills support."

Steve Southwell is one of the Digital Champion volunteers at the IT Junction in Worthing: Steve said: "I love seeing people develop their skills and confidence, from walking in shaking to walking out smiling, and being a Digital Champion enables me to do this. The training on the Digital Champions Network has been really helpful and has given me the confidence to go out and help others.
"Every week I help a varied mix of people although the current trend appears to be women aged over 55 years. In a single session I can deal with creating CVs, cover letters, online applications, basic computer skills, setting up emails to name a few. It is a feeling to know you have helped someone achieve something that maybe they couldn't have done without you."
One learner describes how he was helped, after being off work for more than 20 years following an industrial accident. ''I was advised to attend at the IT Junction by my Mental Health support worker to help gain digital skills and help with my social anxiety.  I was very nervous about meeting new people and starting something new as I do not leave my house for up to a week at a time.  I found Leigh-Anna and the volunteers to be very welcoming and supportive and by the end of the first session I found for the first time I was actually looking forward to returning to the IT Junction the following week.
"Since joining I have increased not only my digital skills but have received help from the team with my finances and services that can help me with aspects of my social anxiety. My confidence has increased so much that I now have started attending digital photography group which is something I never thought I would be able to do.''
About the Digital Champions Network
Digital Unite's Digital Champions Network is a unique and comprehensive training and support system for aspiring and experienced Digital Champions. It offers a wide range of self-study online courses to develop a Digital Champion's skillset and meet different learner needs. All of the courses are linked to the national Open Badges schemes to evidence personal and professional development. There is also a structured Resource Centre collating over 500 ready-to-use training and teaching resources and a web app enabling Champions to record their learner interactions quickly and easily.
As part of the national Lottery-funded One Digital programme Digital Unite is offering organisations funded and part funded membership of the Network for a limited time only. Read more>>