Smartphones are now the device of choice for using the internet thanks to the mobile revolution sparked by iPhone's launch. As device preferences change so the Digital Champions Network has evolved to meet demand.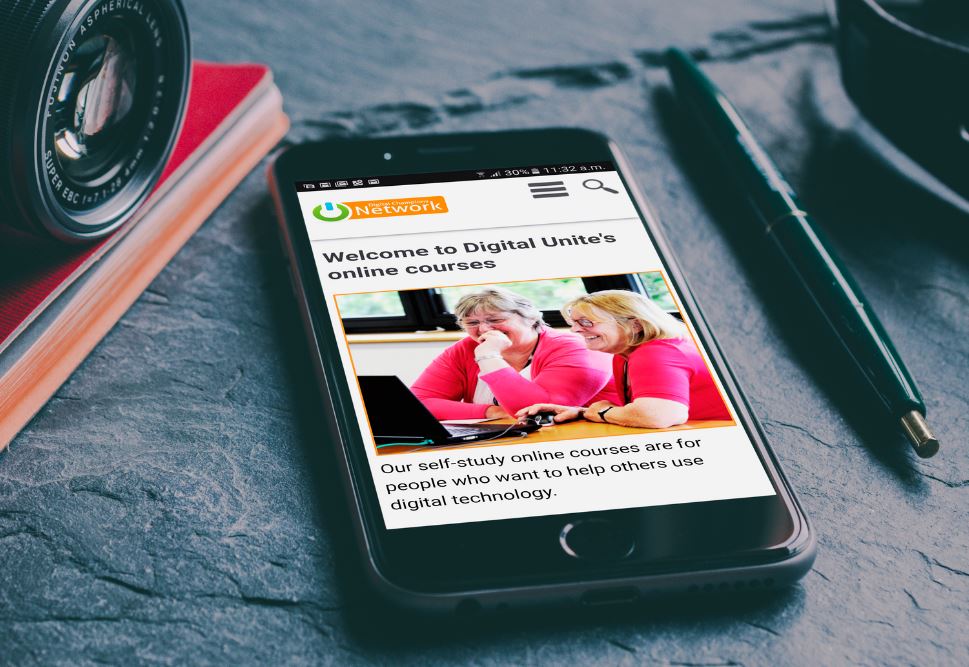 "A revolutionary mobile phone, a widescreen iPod with touch controls, and a breakthrough Internet communications device with desktop-class email, Web browsing, searching and maps." This is how Apple described the iPhone at its launch on 9th January 2007.
Happy tenth birthday iPhone.
Today the smartphone's 2 million apps in the App Store, have been downloaded 130 billion times.
The device has changed forever the way we communicate with family, friends and co-workers. Yes, there was email on the move before the iPhone. It was a time when Blackberry reigned supreme but its operating system was aimed squarely at the business community.
In 2007 the world's biggest handset manufacturer was Finnish company, Nokia.
Before the iPhone, having music on your phone more often than not meant listening to its ringtone. And accessing the internet on anything other than a desktop computer? A rarity.
The iPhone, and later Google's Android smartphones, changed all of this - connecting millions and changing the way we deal with technology on a daily basis.
Digital participation starts with listening
Over the last 12 months at Digital Unite we've noticed a shift in the types of device Digital Champions use to access the Digital Champions Network – our training and support solution for Digital Champions which provides structured e-learning, mentoring and support to Digital Champions.
Since January 2016 access to the network via smartphones has risen 14%. Desktop access has dropped 9.5%. Whilst tablet usage has plummeted nearly a quarter (23.3%).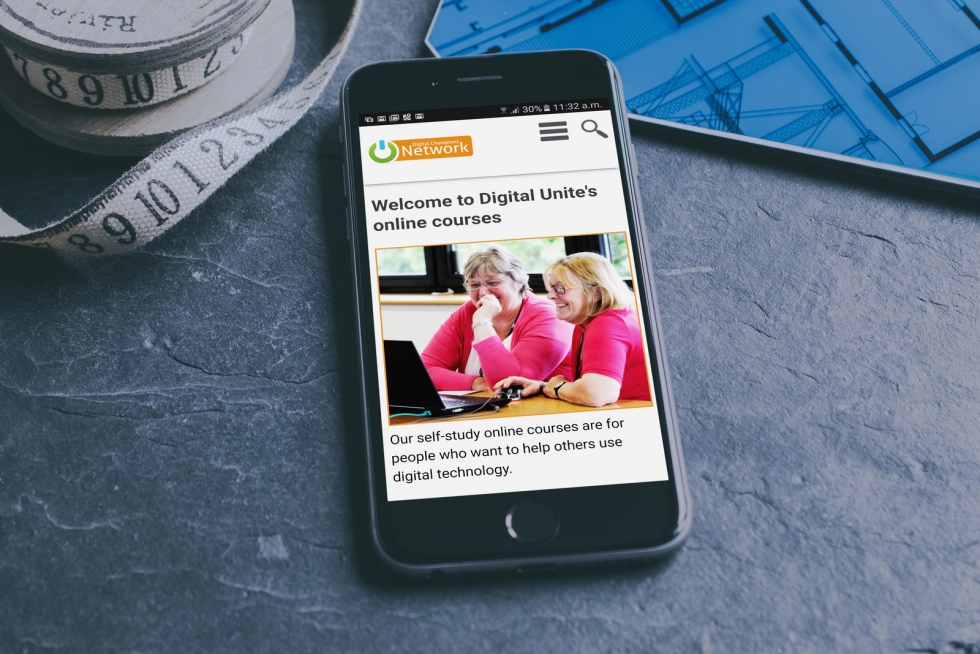 Making Digital Champions Network mobile friendly
As a result of the Digital Champions' changing needs moving away from desktop to smartphone here are some of the mobile-friendly improvements we've made:
Increased the font size across the site for easier reading on small screens
Made the click-through buttons bigger and put them in contrasting colours to stand out from the surrounding text
We've streamlined the header menu, making it bigger and easier to use, too
Improved the reporting so organisations can track activity more simply via smartphones
Web forms have been made more mobile friendly with larger input fields, select options and buttons.
We've made the log-in process easier for mobile, too. It's frustrating to mistype passwords so we've added a 'show password' toggle for the log-in form. This lets you check that you're typing the right password when logging in.​
The smartphone is now the device of choice for using the internet in the UK. Ofcom's Communications Market Report 2016 notes that overall 36% of consumers who use the internet identified smartphones as their most important device for going online. The percentage of smartphone devotees rises to 56% of internet users aged 16-34.
According to the UK's communication's regulator report around seven in ten (71%) of all adults in the UK say they own a smartphone – more than any other connected device. Among adults under 35, this number rose to nine in ten.
As preferences shift around technology and devices we'll continue to tailor the Digital Champions Network to ensure Digital Champions get access to the information they need in the format they use most and with the functionality they find most useful.
Our goal at Digital Unite is to drive positive change within client organisations. We support you to empower your people to achieve digital transformation.