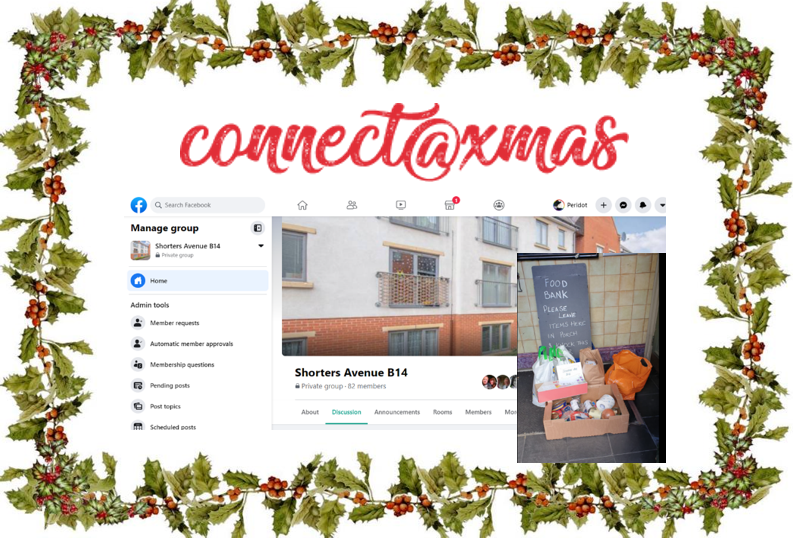 Zoom teatimes with Nan.  Virtual reality experiences for the less mobile. Online book clubs. Voice notes and screen recordings for communities where English isn't their first language.
These are just some of the brilliant stories and ideas we've been hearing from people who are helping others connect through digital.
The top tips are being shared as part of our Connect@Xmas campaign, where we're urging everyone who can use the internet to help someone else who can't. We want people to use this festive season to teach others new digital skills that will last all year around. Like Amy:
"I recently taught my grandparents how to use WhatsApp to message and video call. They were so amazed that you can do a video call with more than one other person at the same time though their mobile device! This is a great tool especially as I won't be able to visit them this Christmas."
To help, our free Connect@Xmas website has festive, digital resources that are easy to use and will spark new ideas and know-how such as running a Christmas quiz or hosting a karaoke singalong.
Share your tips and win £100
Each week during December, one lucky winner will win £100 for the best Connector Tip or Experience shared. This has included Anne, who has been using Facebook to bring her local community together, and Drewseph who has been using Zoom to support hi s family following a bereavement.
Anne says: "Earlier this year, I created a Facebook group for people who live on my estate, we are now up to 82 members. I printed off some posters and leaflets to put through accessible doors and laminated some signs to put on the lampposts.  It's been lovely to see new residents joining the group and people keen to offer assistance with local information. I am proud to be part of an online group that will respond quickly to anyone who needs help or even just a chat if they are feeling lonely."
Drewseph told us: "I unfortunately lost my beautiful partner earlier this year, unexpectedly. Her family and I have found it very hard to navigate our grief while being socially distant and unable to meet up. I watched zoom tutorials on Youtube that gave me the confidence to help family members set up zoom calls. Some people found it incredibly easy whilst others struggled finding the microphone or kept sitting within an inch of the screen! Once we got the hang of it, I found it was a quick, simple way to stay connected, explore our grief and remember the wonderful person sadly taken from us."
Anne is using her prize to buy gate alarms and locks to improve neighbourhood security and Drewseph will be donating his £100 to a charity in memory of his partner.
Join in today
To get involved and tell us how you're bringing people together in a digital way, head on over to our Share and win page on our Connect@Xmas website today.