UNISON has joined Digital Unite's Digital Champions Network to help their members with gaining the digital skills and confidence they need to enhance their employment and learning opportunities.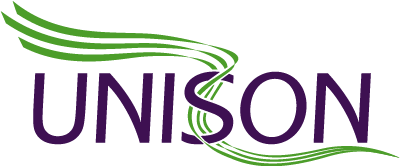 Joining the Network as part of the national Lottery funded One Digital programme. UNISON is the second largest trade union in the UK with almost 1.3 million members.
They will initially be using the Network's accredited training and tools to support their Learning Representatives with helping colleagues and service users in dedicated one to one sessions and as part of their daily interactions. The Digital Champion initiative will be rolled out nationwide to branch members and members working in public services.
Hazel Marsh, Learning and Workforce Development Officer at UNISON said: "Digital is empowering and we want to support our staff and members with embracing and utilising technology in their work. Developing a trained and supported army of Digital Champions across UNISON will enable us to foster a culture of digital learning and improvement. With its accredited training and structured tools, the Digital Champions Network enables us to do this in a standardised and verified way across the UK."
About the Digital Champions Network
Digital Unite's Digital Champions Network is a unique and comprehensive training and support system for aspiring and experienced Digital Champions. It offers a wide range of self-study and CPD accredited online courses to develop a Digital Champion's skillset and meet different learner needs. All of the courses are linked to the national Open Badges schemes to evidence personal and professional development. There is also a structured Resource Centre collating over 500 ready-to-use training and teaching resources and a web app enabling Champions to record their learner interactions quickly and easily.
About One Digital
One Digital is a Lottery-funded collaboration of five distinct organisations (Age UK, Citizens Online, Clarion Futures (Clarion Housing Group's charitable foundation), Digital Unite and the Scottish Council for Voluntary Organisations) working together toward a shared aim of helping people of all ages to access the benefits of digital technology.
Join the Network today!
As part of One Digital, Digital Unite is offering exciting opportunities to join the Network on a funded or part funded basis. To find out more get in touch today.