Digital participation is not just a question of technology. Helping people to get online starts with finding their individual motivation.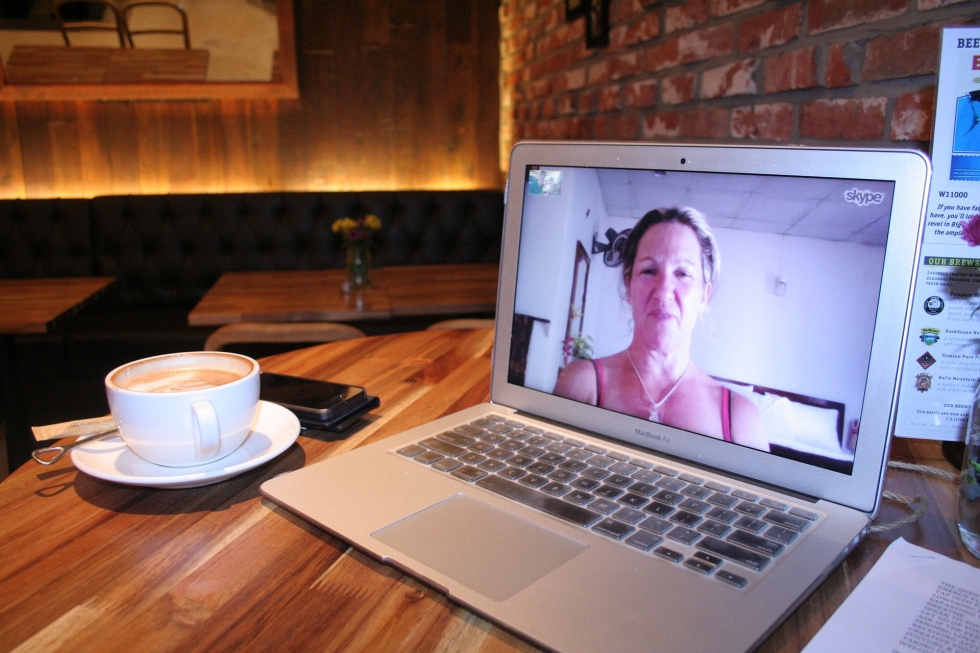 Today's world is filled with services offering TV and films streamed online and on demand. It is a world of Facebook and news sites. A world where you can ask Google anything and where you can keep in contact with family and friends with a free video call.
The digital age offers vast opportunities to connect and communicate so you might think there is enough to pique everyone's interest. Not so, findings in the Lloyds Bank UK Consumer Digital Index, 2016  report reveal that 61% of non-internet users say they're not online because they lack interest in the internet. 
Lack of digital skills hinder professional and personal lives
An absence of digital skills does not only inhibit opportunities in people's social lives. Almost 90% of new jobs require digital skills to some degree. 72% of employers say they are unwilling to interview candidates who do not have basic IT skills. Yet 12.6 million adults in the UK are without basic digital skills according to a Go On UK report. Furthermore, an estimated 5.3 million adults in the UK have never used the internet, according to the ONS' most recent figures.
Of course saying the internet doesn't interest you and not being interested in it aren't necessarily one and the same. The presenting issue of a lack of interest may be a mask for other underlying causes.
Before being able to help learners manage information, make a video call or complete an online transaction educators often have to first address the learner's attitudes towards the internet.    
One way to build motivation is to put the learner in the driver's seat and to build the learning around them rather than explicitly for the organisation.
Digital Champions Network helps identify learners' motivations
At Digital Unite our Digital Champions Network provides Digital Champions with access to eLearning modules, downloadable teaching resources and online technology guides which provide advice and other information on subjects including how to identify motivations for learning, and how to best engage with learners.
A few key motivators for getting online that we have identified include:
Improving communication with family, friends, landlords, and authorities
Accessing information
Pursuing hobbies and interests
Being able to catch up on missed television programmes via BBC iPlayer etc.
The key to building confidence and motivation in digital skills is to help Digital Champions find the motivation that each learner wants to benefit from and then help them achieve it.
Learners may start using the internet so as to communicate with friends and family via email, messaging apps or video calling services for instance. But once they have satisfied their initial motivations alongside their technology know-how they will want to progress onto using other services.
Results from a two-year Citizens Online research study shows, for instance, that 12 months after receiving digital training, over 50% of learners were using Government Services online.
Digital Champion feedback shows importance of motivations first
Feedback through the Digital Champion Network pays testimony to the benefits of identifying individual motivations first.
Sarah, a digital learner told us: "Finding out why something is useful, or what it can do for me, helps keep me hooked. It also helps me persevere when I'm struggling".
I stay motivated if my Digital Champion is telling me why it's relevant to the real world and to my life".
So, telling stories and using metaphors helps me, as I can visualise how I'm going to use my new skills when I'm on my own. I like it when my Digital Champion uses a story from their own life. It's encouraging!" 
One moving story of a learner's motivation to acquire basic digital skills comes from a woman in her 80s. She explained that she had repeatedly been told that her parents were never married and was determined to find out the truth one way or another.
With the help of one of our Digital Champions, she accessed a historical record website and downloaded her parents' marriage certificate.
Our goal at Digital Unite is to drive positive change within client organisations. We support you to empower your people to achieve digital transformation.