Being a volunteer Digital Champion improves peoples' sense of wellbeing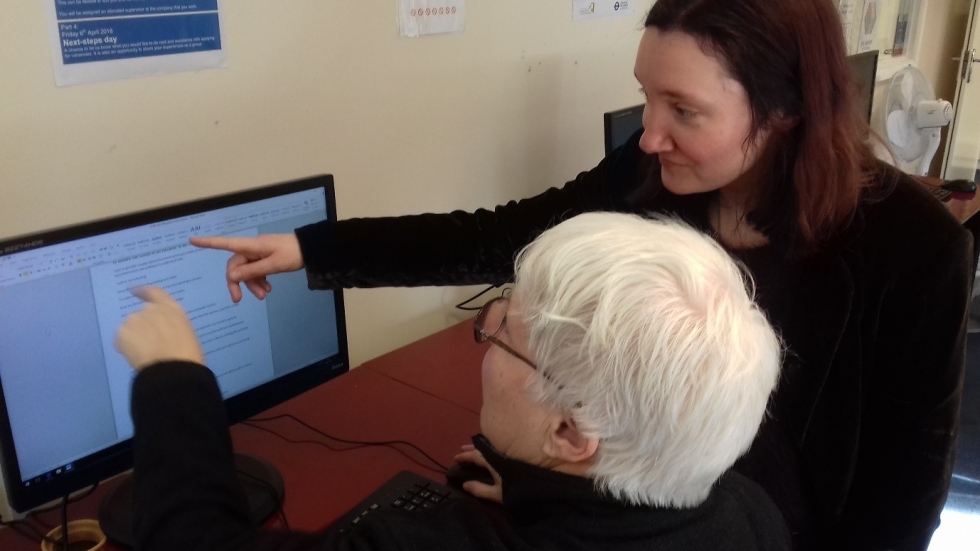 In community centres, communal lounges, cafes and church halls across the country Clarion Futures Digital Champions are helping local residents' use computers in order to access the myriad of benefits that being online can bring.
With support from Digital Unite, Clarion Futures has run a Digital Champions programme for over 5 years. The programme provides the volunteers with recognised training and ongoing support through Digital Unite's Digital Champions Network. Digital Champions (DCs) sign up to volunteer for a variety of reasons. As well as providing Digital Champions with certified training that helps them in their role, and their careers, they are also benefiting personally from the volunteering experience.
Digital Unite's mentor team recently surveyed Clarion DCs to see what they personally had most valued about being a Digital Champion. 92% of active DCs responded that volunteering as a Digital Champion had contributed to their increased confidence, a greater sense of wellbeing or better social connections.
 "It is positive for your own confidence and mental health" Esme
"It gives a greater balance in my life by giving something back to society" Christian
"I have a sense of achievement helping someone"
Rebecca, a new Digital Champion (pictured), has had a career break due to ill health.
She signed up to be a Digital Champion as she liked the flexibility of the role. She began by doing some online training on the Digital Champions Network, which helped her to feel more confident, and she has now started helping learners who are looking for work to improve their computer skills. Already the role is helping her to overcome difficult times and is giving her immense satisfaction:
"I feel being a Digital Champion came to me at the right time as it's given me something good to focus on to help power myself through and give light to a difficult time. Being able to help someone and make them feel more confident about using the internet makes me feel better within myself, knowing that my skills and knowledge are benefiting someone else.
"I find myself in many difficult situations so being able to help others who may also be having problems really makes me feel that my knowledge and understanding are not being wasted. I have a sense of achievement helping somebody else out. Being Digital Champion feels a great way to give back to my community that has supported me with so much. I am looking forward to helping more people."
After helping her first learner Rebecca was so happy she fed this comment back to Digital Unite:
 "It makes my day knowing that I have helped my learner be more confident with her emails"
Would your organisation like to create it's own Digital Champion movement?
For a limited time only Digital Unite is offering exciting opportunities to join its Digital Champions Network on a funded or part funded basis. To find out more get in touch today.